After many years of working hard, it is nice to retire and relax. After you retire, you must find the best palace to live in. There are many essential aspects to having a wonderful expat retirement, such as good weather, a low cost of living, and suitable housing. Many people admire the idea of retiring in a different country, which is why this article will list the ten best places to enjoy your retirement.
Here are Top 10 Destinations for Expat Retirement
1. Panama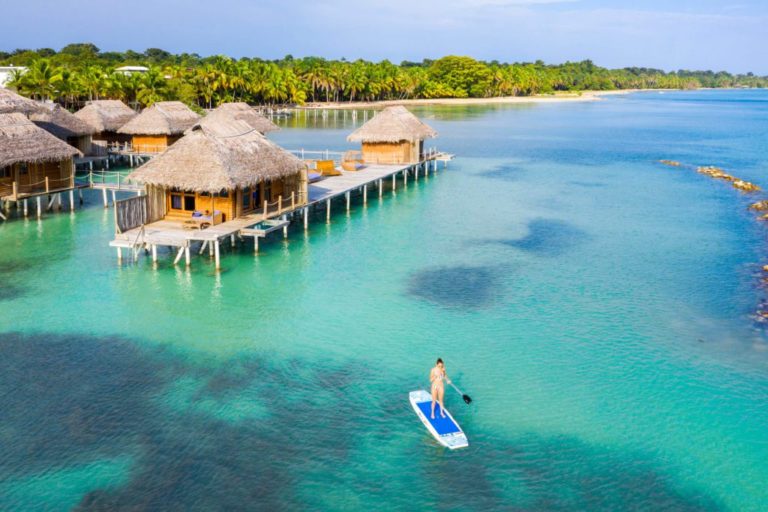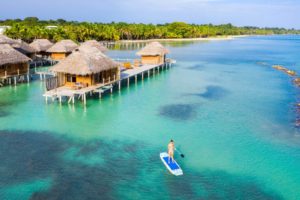 Panama is known for having amazing weather since it is close to the equator. This makes the climate very warm all year. The coastal areas of Panama are the warmest, and the average temperature is 32 degrees. You will wake up to see a sunny and blue-skied day, but sometimes there can be rain. Moving to Panama will cause your cost of living to go down. If you were to live in Panama City, you could rent a nice condo for $1200 USD per month. If you plan to rent a house by the ocean, it will cost you $650 monthly.
Furthermore, the food is very affordable in Panama, and the weather makes it easy to grow all year. Eating out is also very cheap, and a meal costs an average of $5 with a drink. Fancier restaurants will cost you, on average, $15 per meal.
Panama has two different types of healthcare systems. The public healthcare system has no monthly fee and the fee for surgery and doctor visits are very reasonable. The private healthcare system offers fast-paced hospitals and is more affordable than hospitals in North America. Panama is known for being a very safe country and is ranked as the safest country in Central America. The only crime to worry about is petty crime.
2. Greece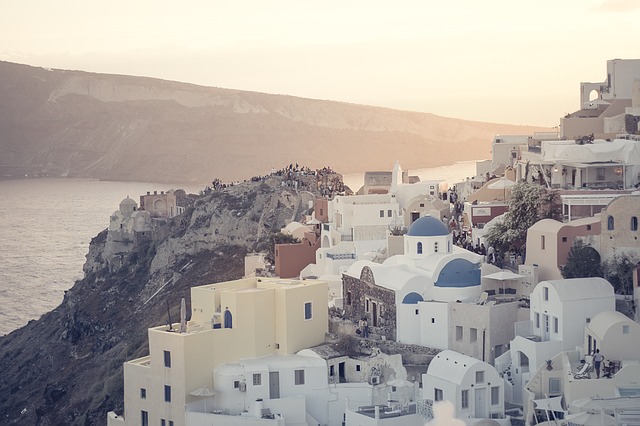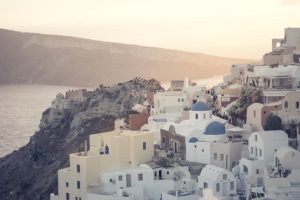 The cost of living in Greece is very low and is ranked as one of the lowest-costing countries in Europe. It is very cheap to rent a property here than in other European countries. You can still enjoy a great living standard with a modest pension as well. Greece is known for its cuisine and is full of herb seasoning. The food consists of meat, vegetables, and many kinds of seafood because of the surrounding coasts. Additionally, there are more than 6,000 islands in Greece, and 107 of them are inhabited. These islands have gorgeous turquoise water, food and lifestyle.
By retiring to Greece, you will have so much time to explore all the different islands. Greece is one of the sunniest countries in Europe. The weather is also known for being fantastic since the summers start early and the winters are mild. If you are starting to learn Greek, do not worry because many locals speak good English.
The Greeks are very welcoming people, and they will be happy to help you if you are looking for directions. Greece is one of the world's oldest civilizations, and many historical monuments can be found throughout the country, such as the Acropolis in Athens and Mount Olympus.
3. Columbia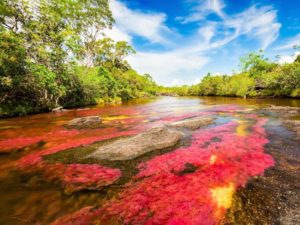 Columbia offers a relatively low cost of living, and it is much cheaper to live here than in North America. For example, living in Medellin is 25 percent cheaper than living in Texas. Groceries are less expensive, and a week's worth of groceries will cost you $10-$20. The average rent for an apartment here is $668, and a taxi costs $23 to $6. The healthcare system in Columbia is known to have excellent healthcare options for expatriates and locals alike.
If you are a beginner in learning Spanish, do not worry since many doctors speak English. Columbia has a hot climate because it is so close to the equator, warming it year-round. The average temperature is 26 to 28 degrees, and the lowest temperatures are 17 to 18 degrees.
Columbia has become a safer country than it was in the 1980s and 1990s, but expats and tourists should exercise caution in some areas of the country where things can get a bit unsafe. Do not get drunk in public or flash valuable items.
If you are looking to retire somewhere by the coast, make sure to check out the city of Santa Marta, which is right by the Caribbean and the tropical island paradises of Baru and San Andrés.
4. Mexico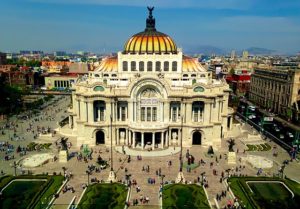 Mexico has many areas that appeal to retirees depending on their budget and preferences. The most expensive places to live, such as Puerto Vallarta, Mazatlán, Playa del Carmen, and Cabo San Lucas. These places all have beautiful beaches too. If you decide to live inland, the cost of living will be cheaper.
If you want to live in an Urban setting, Mexico City is the perfect place. A cheap and nice location to live in is Guanajuato, where it is mostly sunny and the weather is 21-26 degrees Celsius.
The basic living expenses, food, and hired help are much cheaper than living in Canada or the United States. Mexico also has an affordable and good-quality medical system. Additionally, if you are a permanent or temporary resident of Mexico, you might be able to access the national healthcare program. An average visit to the doctor is $18-$25 dollars and prescription drugs are much cheaper than in the United States. This is why some expats will just get an international healthcare plan that covers hospital-only care and will pay for out-patient care out of pocket.
Mexico also offers excellent cuisine, and the various regions offer different styles or types of food. For example, Yucatan Peninsula has a huge Mayan influence, meaning corn is often served with every dish. The weather in Mexico is sunny and warm year-round, but you will find cooler parts in some inland parts of the country.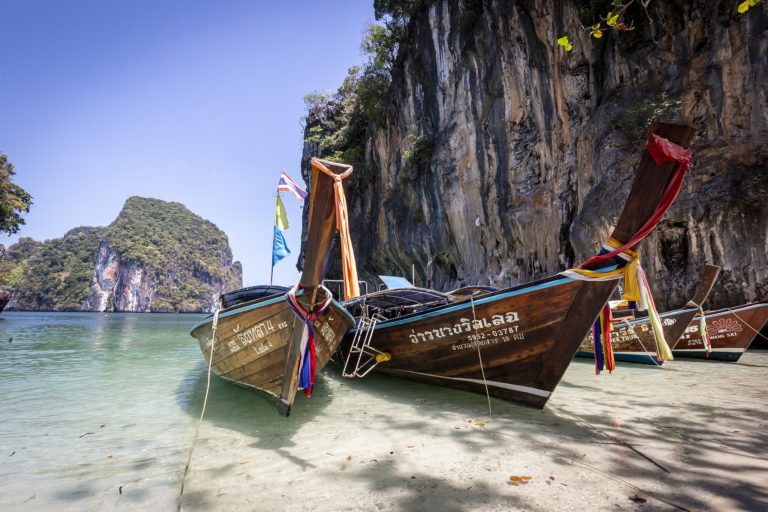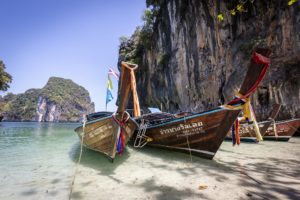 In Thailand, the cost of living is very low and quite affordable. For example, the average meal cost is usually around $3 and a month's rent in a one-bedroom apartment in Bangkok is estimated to be as low as $250-$400.
Thailand has a warm tropical climate and is sunny throughout the entire year. This is why this is the perfect place for people who like to spend time outdoors and want to get away from cold weather. There is also an excellent healthcare system with many hospitals that offer quality healthcare for an affordable price, but you should still get expat health coverage. 
Thailand has a reputation for being a medical tourism place because many people from around the world visit this country for treatment. The food is also very delicious since Thai food is known to have lots of spices and great flavours. Thai dishes include curries, fresh seafood, noodles, and fruits. Also, Thailand is filled with beautiful destinations to visit. A lot of expats and global nomads pick Thailand because it has a rich history and exciting culture. Some places highly recommended to visit are the Attuytthayua ruins, the Kwai River Bridge, and the Grand Palace.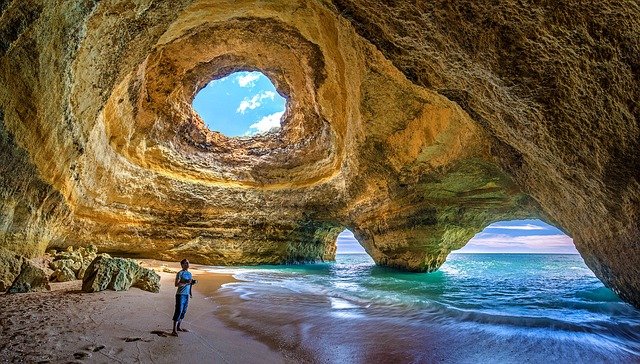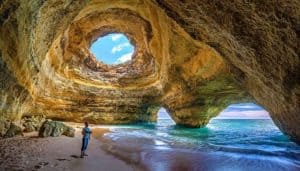 Portugal is known for its warm and sunny weather almost all year and 20-degree winters. Living in the South of Portugal is best, since it is dry and hot, while the North can sometimes be rainy. If you are looking for a place that is warm throughout the year, make sure to check out the Algarve in the South.
Most will find the Portuguese locals very friendly and ranked as the nicest people in the world. If you need information or directions around the cities, the locals will gladly provide that. Portugal is ranked as the fourth safest country in the world and has one of the lowest crime rates in Europe.
Living in Portugal is also very affordable and the capital city of Lisbon is much cheaper than major cities worldwide, such as New York, Madrid, London, and Paris. The housing, public transportation, food, and alcoholic drinks are affordable.
7. Uruguay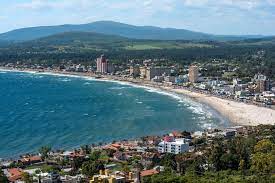 Although Uruguay is a small country, there are beautiful landscapes to see. There are many mountain ranges, lagoons, gardens, beaches, parks, and wildlife. The locals are known to be very friendly and will be willing to help if you have any questions. The Uruguayans will be happy to start conversations with you as well. Uruguay is one of the safest places in South America and ranked 35 out of 163 countries in terms of safety. When you get a retirement Visa for this country, you will receive a tax exemption on your property and vehicles for a six-month period after entering this place. Uruguay has great medical care and provides free healthcare for low-income people. This destination is known to have an amazing healthcare system and offers private and public healthcare.
Spain has a private healthcare system that is very affordable. There are many different companies to choose from that can give you cheap healthcare programs. These programs usually cost $50-$200 USD per person every month. Spain is also known for being very safe since there is a low violent crime rate, and possession of firearms is regulated strictly. However, pickpocketing and petty crimes are a problem across some European countries, including Spain. It is essential to watch your possessions and not carry anything too valuable in public. This is especially the case in Barcelona. 
There is warm weather and mild winters in Spain. The northern region of Spain can get very cold during the winter, but the Mediterranean side of this country still has excellent quality weather in the winter. Despite foreign pensions being a source of income, pensions from your home country could be eligible for lower income deductions. But, if you get your pension from a government employer you used to work for, that means your pension might be free of being taxed in Spain.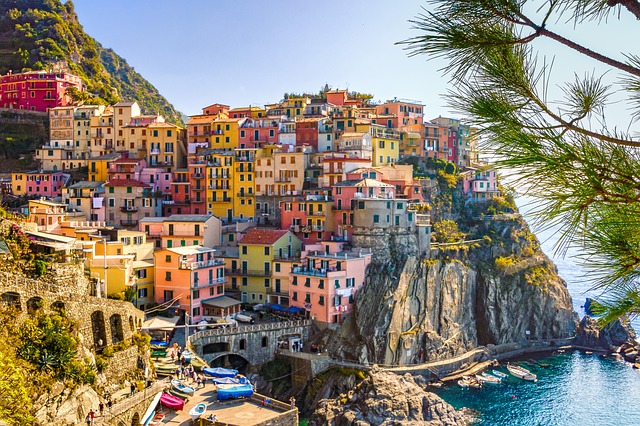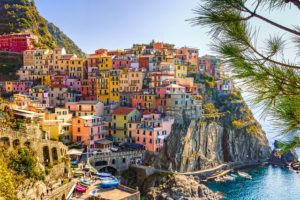 Italy is known to have an amazing social life since you will find groups of people gathered in central squares or having a drink at a cafe. Italian people like to spend time outdoors and engage in conversations. Make sure to take a stroll through the city and even play a game of chess with a local. Being engaged socially here will also help you pick up the language. Italy has fantastic food, and its Mediterranean diet has long been seen as being very healthy.
There are many markets to check out and great recipes to try. Italy is known for having affordable housing, and the price for homes there is lower than most American cities, which means it is worth moving into a home here. When someone retires, sometimes they seek warm locations. You can find places like that in Italy, but some may wish to instead live somewhere with four seasons, which Italy offers too. Italy has a fantastic history, and you can visit the many Roman ruins and museums. Whenever you want to see a piece of history, you can tour it anywhere in this country.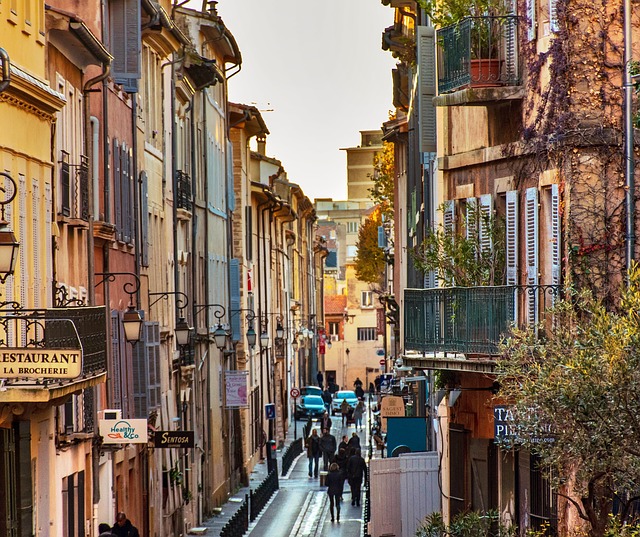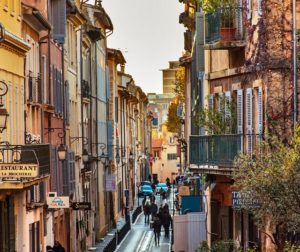 France has a low cost of living, and some delicious food items at grocery stores are very cheap. Wine, Beer, and other alcoholic beverages have a low price and so do baguettes. If you want to live in a nice home in Paris or a resort town by the Mediterranean Sea, it will have a cost. France offers a lot of nice properties in the countryside towns. Furthermore, it is cheap and easy to travel around France, since there is an amazing railway system and discounts for people over 60 who travel around this country. There are also a lot of airports and excellent road systems in France.
Make sure to travel through some of France's neighbouring countries, such as Spain, Switzerland, Belgium, Italy, and Germany. France's healthcare system is ranked as the world's best. A doctor's visit is very cheap and visits to specialists are settled by the government.
Prescribed medications are less than half the price you would get in the United States. If you get diagnosed with a long-term illness, such as kidney failure or cancer, the medication may be free, but you have to check if you can be covered by local health coverage in France, as the process can take many years.
What About Healthcare?
Before you make your way to one of the amazing expat retirement destinations above, it is essential to note that many of these countries may not be able to cover you for medical care as you may not be eligible for local citizen plans. Expats also need to consider that being on a local plan will make moving to a new expat destination or obtaining healthcare back home very difficult, especially if you develop a medical condition. Most people recommend that retired expats get a private global health plan that will be portable if they move to a new destination in the future and one that will cover them for life. 
Another thing to consider is that many of the above countries, such as Spain and Italy, will require you to show that you are covered by an international health insurance policy in order to secure your long-term residency permit. A great thing to consider is talking to an expat insurance specialist broker to consider your global health needs and obtain a quote, such as via Expat Financial.
Written by Mark T.