Why is Panama gaining in popularity among retirees, investors, and part-time expatriates?
Long overshadowed by its neighbors such as Mexico and Costa Rica where mass tourism is now the norm, Panama has been relatively unknown except for travelers with special interests such as world record deep sea fishing, birding, river rafting and rainforest experiences.
All these exciting opportunities together with gorgeous beaches and great surfing, kayaking, and diving, ensure Panama has something for everyone. It has an interesting cultural background, from the stone age indigenous peoples, the history of conquistadors and now a modern society with infrastructure that is first-world.
Ten Quick Reasons to Live in Panama
Besides tax and privacy advantages, you should consider the following ten reasons to retire or become a permanent resident in Panama:
Panama has a stable government and a growing economy.

The US dollar has been the legal tender since 1904.

Residents pay no tax on foreign-earned income.

Foreigners can buy and own property in Panama with the same rights and protections as Panamanian citizens.

Panama has modern hospitals and health care facilities with many US-trained English-speaking doctors.

Pensionado or Retiree program rated one of the best in the world over and over.

One of the biggest pluses of retiring in Panama is the affordable cost of living. Panama is cheaper than other competing destinations.

Panama is one of the safest countries in Latin America. 

English is widely spoken.

Panama has modern infrastructure with internet and cell phones all over the country. Excellent transportation and metro system.
Panama is Beautiful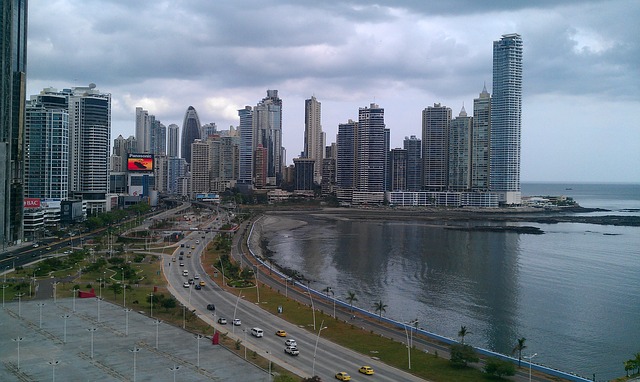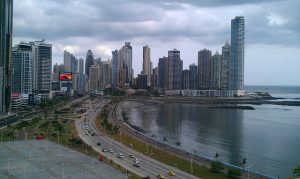 Lastly, Panama is beautiful. From cool mountain retreats like Boquete to affordable beachfront property in Coronado or Punta Barco, or cosmopolitan Panama City apartments overlooking a stunning harbor, the choice is yours. With real estate prices beginning to rise, you also have an opportunity to make a considerable return on your investment if you buy now. Rental property is in high demand, particularly in the highland areas, so even if you are not looking to retire for a while this is an opportunity to get into the market and earn a return on your investment in the meantime.
Panama is a Popular Destination for Expats
More than ever before, U.S. baby boomers are considering retirement outside the USA. Having traveled far more extensively and being more active and adventurous than previous generations, they are also identifying the need to maximize their diminishing retirement incomes, so the idea of overseas retirement is appealing to many. Discovering a less stressful environment also has a definite allure! Living and retiring overseas was once an option available only for the wealthy, it is now an affordable trend. Plenty of direct flights available to most major cities.
Interest in Panama does not only come from the United States; many Canadians are heading further south than Florida for their "snowbird" sojourns – and staying for retirement. The increasing cost of living, overcrowding and higher crime rates in Florida encourage them to take a slightly longer flight south! There are direct flights to Toronto and Montreal.
Panama is Accessible
Despite the distance, Europeans are not unaware of the affordable opportunities that Panama has to offer. Multiple European blogs and publications suggest an alternative retirement destination to the usual venues of Spain, France and Portugal that retirees should consider, a "warm, adventurous and inexpensive place to retire". Again, Panama compares most favorably with the more usual European choice of retirement destinations with its lower cost of living and great climate, not to mention the tax and financial incentives. There are multiple direct flights to Madrid, Paris, Amsterdam, and Frankfurt.
Real Estate Options in Panama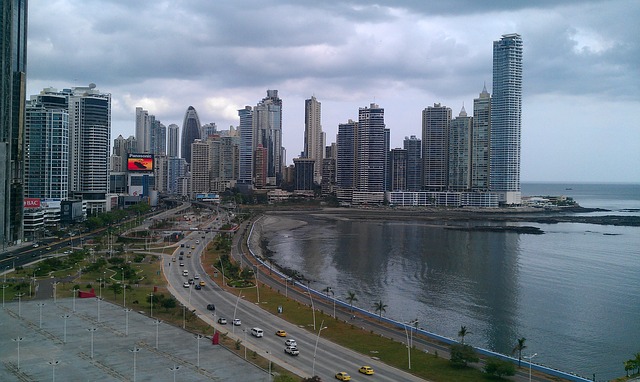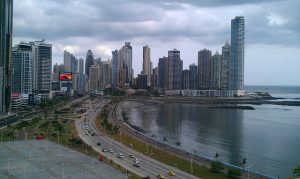 If you are moving to Panama to become a digital nomad or for retirement, you can obtain short-term housing via a hotel, rental agency or via AirBnB, but you will also want to consider long-term housing options such as condos or homes. Many future and current expats in Panama will check out the Real Estate Marketplace for some excellent housing and condo options.
There has never been a better time to invest in Panama. Not only is there tremendous interest in Panama as a tourist and retirement location, but economically Panama is also gaining strength.
Food Options for Expats in Panama
You will find just about every franchise from McDonald's, Domino's, KFC, Pizza Hut, etc., while luxury clothing lines such as Gucci, Chanel, Polo, Hugo Boss, and Tommy Hilfiger, have stores in Panama City. You will feel right at home in Panama as an expat or global nomad.
Financial Options in Panama
Over 80 banks have full-service branches here including Scotiabank, MultiBank, Banco General, UBS, and others; there are no "brass plate" banks here. Panama is a growing international financial center with good communications and first-world amenities. You may also enjoy a lower tax rate when living in Panama depending on your financial situation.
Visa & Residency Options for Panama
Here are the top Visa & Residency programs available in Panama, of course, beginning with the Pensionado or Retiree program.
Visa Program

Basic Requirement

Benefits

Self-Economic Solvency 'Person of Means'

One of these options:

• $300K CD for 3 years; or • Buy $300K property; or • Any combination which amount to $ 300,000

The program grants initial 2 years of temporary residency and further the right to process the application for procurement of Permanent Residency, plus the Right to opt for Panamanian Nationality & Passport after 5 years.

Retiree (Pensionado)

Retiree (Pensionado) Applicant must receive a Pension (private or public) of $1,000/ month (+US 250 per each dependent)

Permanent Residency, duty free auto/ household and senior citizen discounts, plus Right to opt for Panamanian Nationality & Passport after 5 years.

Reforestation Investor (Option 1)

Reforestation Investor applicant must invest 100K in a reforestation plantation field

The program grants initial 2 years temporary residency and further the right to process the application for procurement of Permanent Residency, plus Right to opt for Panamanian Nationality & Passport after 5 years.

Reforestation Investor  (Option 2)

Reforestation Investor applicant must invest 350K in a reforestation plantation field

Immediate permanent residency with the option of work permit, plus Right to opt for Panamanian Nationality & Passport after 5 years.

Qualified Investor 

Requires a US$ 500K in real estate/securities or US$ 750K Time deposit investment in local bank. Any option is required to be held for a minimum of 5 years

Grants immediate permanent residency status plus Right to opt for Panamanian Nationality & Passport after 5 years.
For more information on the various options available for retirement and living in Panama, it is important to reach the right source and experts in Panama. As noted above, living in Panama is an excellent option for global nomads, remote workers and retired expatriates. It is also recommended that you buy international health insurance if moving to Panama.