Thailand is home to beautiful landscapes and a warm climate which attracts thousands of tourists annually. The northern part of the country is full of stunning scenery with mountains covering your views while its southern part has some of spectacular beaches which are to be admired. Once you have visited this vibrant country, you will want to come here repeatedly.
Lately, Thailand is seeing a huge trend of expats planning to retire in the country, thanks to its inexpensive cost of living, premium healthcare, and friendly residents and locals. Today Thailand is among the top 10 countries in the world where people from all around the globe are planning to retire. The country lets you enjoy all the modern-day amenities but at a fragment of your wealth. The same luxuries would have coated you twice if you were planning to retire somewhere else.
The two cities of Thailand, Chiang Mai, and Bangkok, remain the most popular choices for expats to settle down. The reason is Chiang Mai offers affordable real estate and caters to a huge community of expats, while Bangkok is considered a metropolitan city and provides a lot of opportunities to the expats in terms of living.
There are several other reasons for expats to retire here in Thailand, and we are going to talk about them one by one in this blog:
Retiring In Thailand & Things You Should Know
Cost of Living
One of the major reasons for expats to choose Thailand for their post-retirement lives is the cost of living. A couple will have to spend somewhere around $1700 monthly to enjoy a very comfortable lifestyle in Thailand. They can easily rent a two-bedroom property, buy groceries, pay for their medical and utilities, eat out a few times a week and maintain a vehicle all under this budget.
Retirees can also buy properties such as condos in Thailand. Even though foreigners are unable to buy land directly in this country, they can buy the property with extendable leases of 30 years to make the process of owning the property hassle free.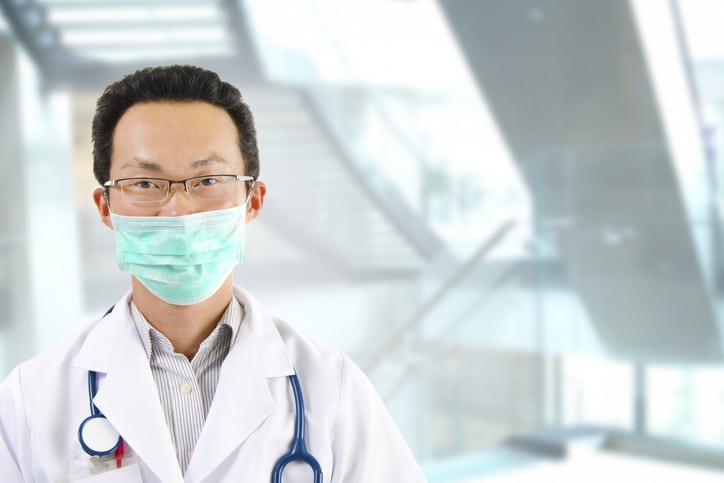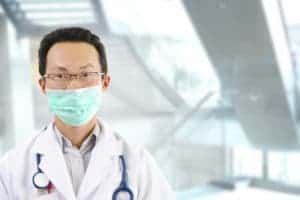 Thailand offers world-class healthcare for expatriates, which will cost you 30-50% less for the same procedures as what you are currently paying in your country. A medical examination might cost you around $14, while a dental checkup along with cleaning will cost you about $30. Most of the hospitals and clinics do not have waiting times. Many of the hospitals in Thailand have the gold standard for hospital care. The doctors are very qualified and can easily communicate in English, so there is no fear of a language barrier as well.
Foreigners, however, do not have the privilege of accessing the Thai public hospital system for free. There are many local health insurance plans available for ex-pats and you have to maintain coverage if you are moving there, but with low cost comes very basic coverage that is not going to cover you outside of Thailand, such as when you are traveling or back in your home country. Also, the coverage is not portable if you move to another country, such as Vietnam.
The solution for most global nomads planning to move to Thailand is to buy a high-quality global health plan that can cover them for life, especially if they plan to retire in Thailand. Expat Financial offers some great choices for expats and it is recommended you contact them to discuss the plans that will meet your needs. Their easy-to-complete expat health insurance questionnaire is your best bet.
Delicious Cuisine 
Thai cuisine is globally famous for its bold and spicy flavors, but the food in Thailand has so much more to offer. One of the advantages of living in Thailand is that you will learn about different flavors of food while living in one country. You will be able to find variations in flavor and taste as you travel from region to region in Thailand. Creating your own meals here is extremely delightful, too, because the taste satisfies all of your taste buds. Eating like a local in Thailand will relieve your wallet from a lot of stress. The money will be saved instead of being consumed on imported products. Note that if you have a peanut allergy, you will want to bring your EpiPen.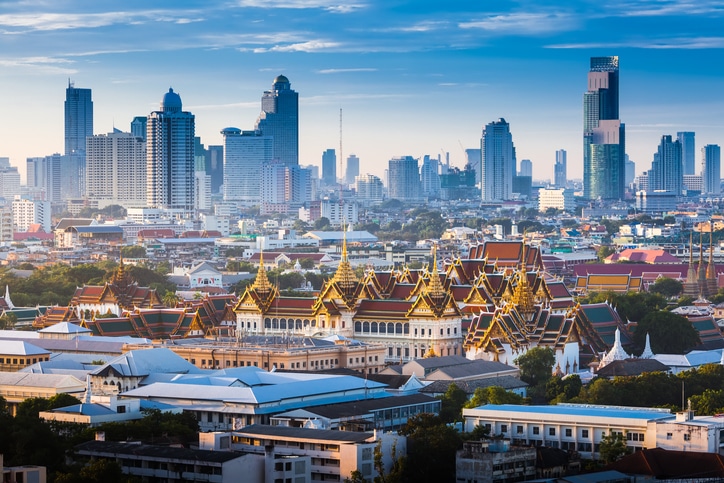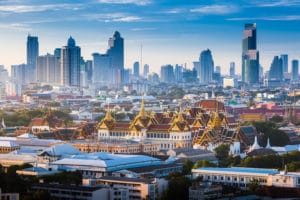 Climate
The climate of Thailand remains humid and tropical for most of the year. Different regions here experience variations in temperatures, rain, and humidity. Some of the expats may take some time to get used to the tropical climate, but it comes with a lot of advantages. You can roam around freely in shorts, dresses, and open shoes. It saves you from all the layering up you have to do in winter to keep yourself warm. You can make the most of outdoor living in the country. Expats have labelled Thailand as a paradise because of its weather.
Expat Communities
A large number of global nomads are enjoying their post-retirement lives here in Thailand. The city of Chiang Mai is the favorite spot for most retirees who want to move to Thailand. You will notice a well-established expat club here. This will make your adjustment a lot easier in this country. In other cities in Thailand, expats are mainly connected through various Facebook groups. You can enjoy tons of recreational activities with your expat friends, such as swimming, dancing, yoga, golfing, fishing and sailing.
People and Culture
Thailand is often called the land of smiles and is notoriously famous for its hospitality and the welcoming nature of its people. The country is a constitutional monarchy and one of the few countries in the world that Europe has not colonized. The primary religion here is Buddhism, with 95% of its population being Buddhist. You will notice compassion, calmness, and goodwill in the everyday lives of the people of Thailand. Most of the expats have even mentioned in surveys that they feel a lot safer living in Thailand as compared to their home country. Because of its rich culture and history, Thailand hosts numerous religious and historical festivals yearly. This is one way for the expats to get assimilated into the culture of Thailand.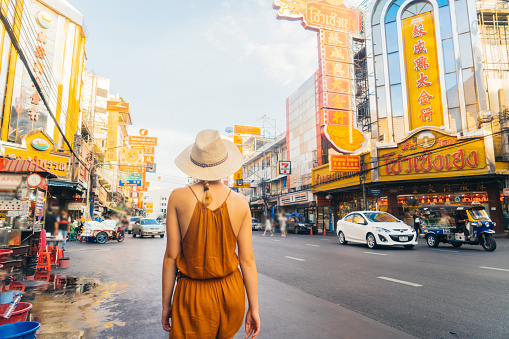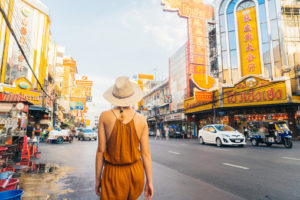 Aged Care Facilities
Thailand is now promoting the concept of aged care facilities because smart developers have noticed a strong need for them in both the local and expat communities. There are now at least 12 facilities providing different levels of necessary care. People have the option of hiring private nurses as well while living in the comfort of their homes. A full-time carer here costs as less as $3500 per year, while the budget for hiring a qualified nurse per year is subject to change.
Retiring Earlier
As Thailand offers a budget-friendly cost of living, many expats have started taking early retirements and are moving to the country. Couples are retiring 10-15 years earlier than planned and are spending their time traveling and exploring the country with a lot of agility and energy. They are making the most of their time all because of the numerous privileges Thailand has to offer.
To put it simply, most retirees are finding a home in Thailand because of the combination of the reasons stated above, possibly even more. However, it should be kept in mind before moving to Thailand that the local government recommends that expats opt for international health insurance coverage. Local insurance programs are available but not of the best quality. Therefore, opting for a global health insurance program will save you from all the hassle you may have to face when you feel sick in the country.