OK, so you've been planning to move overseas for a couple of years now. This will be your year, your year to fulfill your travel aspirations and experience life in a different country, to become an Australian expat living the dream.
We've got some top destinations for Australian expats to move to in 2021
Now your plans have all come to a sudden halt due to the unprecedented arrival of the COVID-19 virus and all the subsequent restrictions. You can't leave your state, let alone the country. When will these restrictions lift? That's anyone's guess. On a positive note, it gives you more time to save, research, and plan.
Here, I will list some of the most popular destinations for Aussie expatriates and current Australian global nomads already living overseas.

1. The United Kingdom
Recent figures estimate approximately 160,000 Australians living in the United Kingdom, with a majority living and working in London. England has always been a solid favorite with Aussies looking to fast track their career and income, or as a base for that European travel adventure. It's a reasonably easy transition due to similar culture and language. For those who work in business and finance, the United Kingdom is an excellent starting point.

2. The United States of America
Similarly, a common language and culture make the USA another popular destination for Australian ex-pats. The Bay Area and Silicon Valley have lured many aspiring engineers to pursue their careers in the global center of technology and innovation. They are exposed to opportunities and salaries that they could never achieve in Australia.
Those with careers in finance and investing have found their dream job over on the east coast in the largest cities like New York and Boston. The United States of America continues to be the 'land of opportunity

3. Singapore
Despite its high cost of living, Singapore continues to attract professional Australians working in business and finance. The lifestyle may be fast-paced, but Singapore offers a safe, clean, and well-organized society with a large expatriate community. This means an extensive support system of fellow ex-pats facing the same challenges. High income, low taxes, and delicious cuisine making Singapore a great choice for Australian ex-pats.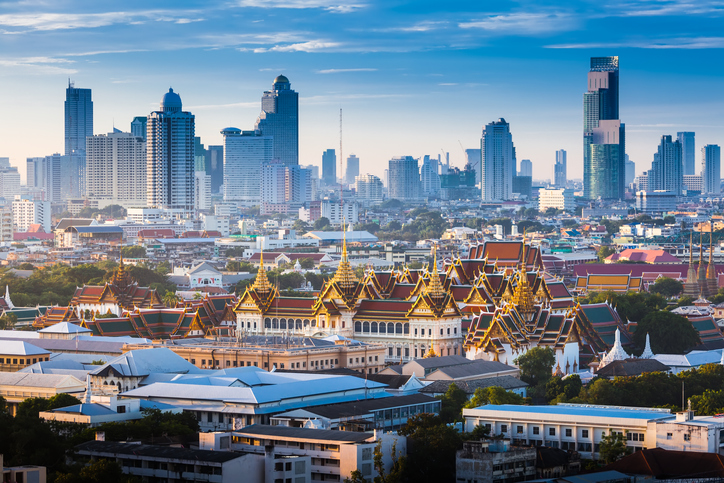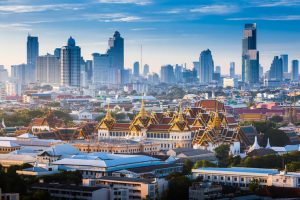 4. Thailand
For those who earn a living completely online, Thailand has been the hub for quite a few years. In particular, Chiang Mai has become a popular destination for the digital nomad offering an affordable lifestyle whilst earning in their home country's currency. Chiang Mai has fast internet and a great support system for young entrepreneurs. If working in cafes, coffee shops, and co-working spaces appeal to you, Thailand is a great choice and not too far from home.
Teaching in an international school or a language academy is another popular option open to those wishing to live and work in Thailand.
Thailand has also proved to be an excellent destination for Australian retirees. It offers a warm climate, an inexpensive cost of living, and great health care facilities. Plus, it's not too far to travel to see the family.

5. Bali
Bali has long been a favorite with Australian holidaymakers, retirees, and the digital nomads as with Thailand. Similarly, it offers a warm climate, low cost of living, incredible nature, delicious food, and the possibility to partake in all sorts of healthy activities like yoga, snorkeling, mountain biking, and creative writing and art workshops. It has so much to offer the Aussie ex-pat, and again, it not too far from home.

6. Portugal
Australians love Europe, and when it comes to a friendly country that is fast becoming a hot spot for digital nomads and retirees, you can't go past Portugal. Life in Portugal is slow-paced, healthy, and low cost. Lisbon and Porto are becoming popular destinations for the digital nomad with high-speed internet and a wealth of gorgeous coffee shops and co-working spaces where one can mingle with other digital nomads.
Retirees are attracted to the wonderful climate of the Algarve, cheap property prices, and rich and colorful culture. It's no surprise that Portugal has been voted the number one best country for retirees earlier this year. Whilst mostly American and British, there is a now growing number of Australian retirees crossing the globe to settle in this beautiful country.

7. Spain
Australians have always been attracted to Spain for its colorful culture, history, and amazing architecture, not to mention the gastronomy. Whilst retirees are drawn to the Costas for the year-round sunshine and the possibility to purchase an affordable home. The younger ex-pats are drawn to the cities for the intoxicating quality of life.
There are plenty of English teaching jobs, and despite COVID's crippling effects on the country, students realize that they need English if they are to secure work.
Did you know that Barcelona is the European capital for cyclists?

A cottage in a quaint French village has been the retirement dream of many, and Australians have been doing just that. Enjoying the provincial country life, farmers markets, wines, cheeses, and a great base from which to travel to Europe. Retiring to France is an excellent choice for those seeking to retire and keep a little magic in their lives.

9. Mexico
Mexico City is fast becoming a popular center for digital nomads. More and more co-working spaces are being set up to cater to the vast number of online workers that need fast internet and a pleasant environment to work and mingle with fellow entrepreneurs. A low cost of living, amazing food, and a city that never stops. COVID has taken its toll, but Mexico City has bounced back and is a trendy destination right now. Healthcare system in Mexico is also adequate and advance.
While many retirees prefer the beach locations like Playa del Carmen, there is a thriving ex-pat community in San Miguel de Allende, a colonial town with Instagram-worthy architecture, and this year again voted the 'best small town in the world.'

10. New Zealand
There has always been that exchange of Aussies moving to New Zealand and vice versa. With the strict travel restrictions still in place, New Zealand may be your only option for the near future. However, New Zealand does offer lots of positives; it's just across the pond; they speak your language, stunning scenery, meagre crime rate, and excellent quality of life.
International Health Cover for Australian Expatriates – Current & Future
When you decide to move overseas, there are, of course, many tasks that need organizing, but probably none is as important as health cover. Australians are not usually covered by home health plans when they move or travel abroad. Getting sick or injured when living abroad can be a financial disaster – so make sure you get travel medical insurance for short trips, but a global health plan for trips of a year or more. The COVID-19 pandemic has also made it all the more important to get a global health plan when living overseas – in fact, some expat destinations require that you have adequate health insurance. You can read more details about international health insurance on this site.

Summary of the Top Destinations for Australian Expats
COVID-19 has seriously impacted travel around the world. The economic health of many countries isn't looking good. Australia has weathered the storm far better than most, and hopefully, Australian citizens will be allowed to travel again in the not so distant future. So this is your time to plan and research. The world is waiting for you.
By: Corina Carthew with additional content from ExpatInfoDesk.com