Retiring in France seems like a dream to many expat hopefuls. Visions of rustic homes in the French countryside, tours of wineries, and leisurely evenings over boeuf bourguignon and baguette are hard to resist. If you're considering retiring to France, you should know that it's absolutely possible – and also that it's never too soon to start preparing to make this dream a reality. Here are a few things you should know if you plan to retire to France.
Things to Know While Retiring to France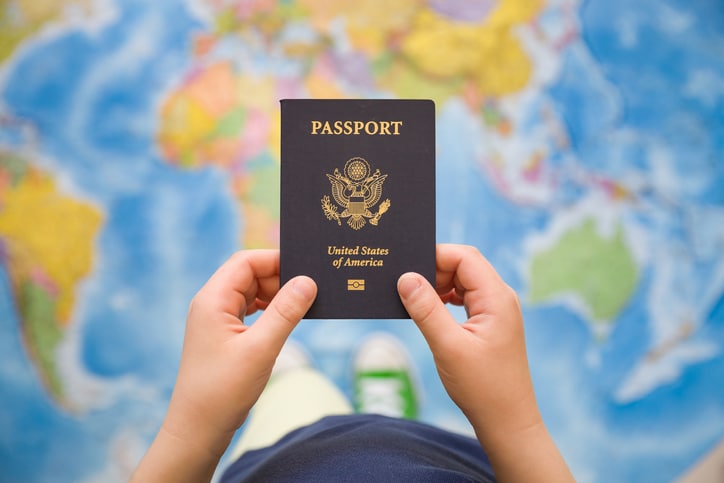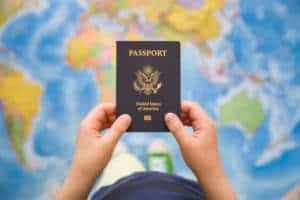 1. Prepare to apply for a visa :
In order to stay in France for longer than 90 days, you'll need a visa. There are three options for visas that normally apply to retirees – employment visas, self-employment visas, or visitor visas. A visitor visa is the most common option for retirees. To obtain this visa, you must sign an attestation that you will not work in France, and will have to show financial statements to prove you can support yourself. You'll also need to show proof of health insurance. (You can take care of that step very easily at ExpatFinancial.com as they have lots of global health insurance options)
2. Prepare your finances :
It's advisable to seek the counsel of a knowledgeable financial advisor if you're considering retiring to France. (If you're outside the US you can use our recommended service here.) Depending on where you're coming from, you'll want to make sure your retirement investments have maximum impact in the move, and that you're well-informed about how taxes will work between your home country and France. Generally, foreigners in France are taxed on their retirement income. Be prepared to show proof of your financial situation and pay taxes accordingly.

3. Research potential areas to live :
Are you envisioning spending your retirement on the Côte d'Azur? Perhaps Provence is where you see yourself. Or, like many others, maybe your lifelong dream has been to settle down in Paris. No matter where you see yourself living, start doing some research on what you can expect to pay in rent, what amenities are nearby, and what the local cost of living is. It may not come as a surprise that you'll need more financial heft to retiring to Paris or Nice than smaller towns like Colmar or Angoulême.
You may want to consider factors such as:
● Property options.
Most areas in France offer a variety of apartments as well as free-standing homes. What is your priority when it comes to property? Are you willing to sacrifice space for city proximity? Or perhaps your priority is to find the largest property you can afford so you can welcome friends or family for a visit? Property prices vary widely from region to region in France, so it's important for you to know what your priorities are when it comes to property.
● Lifestyle.
What sort of lifestyle do you envision yourself having during your retirement in France? Are you imagining going to the beach on a daily basis? Or perhaps your goal is to maximize travel opportunities throughout Europe? You can decide to be part of the bustling expat life in a major city or to enjoy the spacious calm in the countryside. Before you move forward with your retirement plans, you'll want to spend some time thinking through what you want your lifestyle to look like.
● Financial commitment.
Once you've decided what your property and lifestyle priorities are, you'll want to consider what you're capable of financially. Some places in France are quite budget-friendly; others, not so much. If you're on a budget, you'll want to be realistic about how far your finances will take you, and how you can fit your property and lifestyle priorities into that budget.
Once you have a good idea of your property, lifestyle, and financial priorities, the regions that are best for you should begin to take shape.

4. Start learning French :
It's never too late to learn a new language! Whether you are starting to plan your escape to France at 20 or at 60, any French language skills you can pick up before you move will help you immensely. While you can find English speakers in almost every region of France, if you are going to settle down there, you'll want to be able to get around in French.
Even expats who are fluent in French will have bad days with cultural adaptation while retiring to France, so learning French won't prevent all miscommunication issues, but it will certainly get you ahead when it comes to making friends with the locals and being able to solve day-to-day problems. Sure, you may have an easy time ordering pizza in a restaurant, but when it comes to setting up your wifi or calling a plumber, you'll want to make progress in French as quickly as possible. Check out this great blog from French Today to get started on your journey to learn French!
5. It will be worth it :
Planning for a move overseas is a daunting task. Healthcare system in France also exceptional and amongst the best in the world. People who are moved by their employers often have a lot of support finding a place to live as well as resources for cultural adjustment. Moving on your own as a retiree will be hard work, and sometimes you may wonder if the work is worth it. Many generations of expats to France would tell you it absolutely is worth it. All of the research, administrative procedures, and French lessons you endure will lead to the fulfillment of a dream of a lifetime!