Portugal is a lesser-known destination than some others in Europe but is quickly becoming a contender for the most desirable retirement destination. The locals are known for their hospitality, the landscape is beautiful, and the climate is mild and pleasant. Need more reasons to consider Portugal for your retirement destination?
Reasons to retire to Portugal
Here are ten reasons we think you might want to retire to this wonderful country:
Retirement Incentives
Portugal is proud to be a recommended destination for retirees, and they've made their country even more attractive for this purpose! In 2012, Portugal launched its 'golden visa scheme,' allowing perks for certain expat retirees who are seen as investing in Portugal's economy. If you are looking to purchase luxury property or to retire in such a way that you will create jobs in the local market, this is a great opportunity for you, and should be considered in your retirement plan!

Gorgeous Beaches
Look on any list of the most beautiful beaches in Europe and you'll find Portugal with several winners. Portugal has over 830 km of coastline, which means it has plenty of room for all sorts of beaches, from party destinations to quiet sea-front escapes. From the Capela do Senhor da Pedra at Praia de Miramar in the north to the grotto caves at the Praia de Benagil in the south, you can't go wrong in Portugal if you're looking for a beach-front retirement.

Climate
The climate in Portugal is among the most desirable in Europe. The climate does vary from region to region, with the northern part of the country – including Porto – having a cool and rainy climate, and the southern part, where you'll find the Algarve region, boasting a more typical Mediterranean climate. The middle of the country, which includes Lisbon, offers its locals hot summers with mild winters and has some of the warmest winter nights Europe has to offer.

Low Cost of Living
If you are looking to stretch your retirement dollars while enjoying a European lifestyle, Portugal is a great option for you! According to numbeo.com, the average cost of living in Portugal is around 28% lower than the average cost of living in the US. Renting a 3-bedroom home in the beach-front town of Faro, on the south coast, is around $1200 USD, while a 1-bedroom apartment in the city center of Lisbon runs around $1000 USD.

Healthy Eating
Fans of fresh seafood will find Portugal to be a dream when it comes to dining. Portuguese cuisine features lots of fresh-caught fish along with other seasonal ingredients that reflect the Mediterranean climate of much of the country. One of the most popular national dishes is bacalhau or salted dried codfish.
A visit to Portugal will also introduce you to lots of vegetable-based soups and stews, especially in the northern winters. If you're looking to retire somewhere with loads of fresh and tasty food options, Portugal may be the right choice for you.
Local Specialties
Beyond the healthy options, Portugal offers local delicacies that are sought around the globe. Their world-famous Porto, or port wine, is famous for a reason – the fortified wine is produced in the Duoro region in the northern part of the country, and is a perfect dessert wine. You'll also want to try their signature pastry, pastel de nata, a delectable custardy dessert.
Some other adventurous local specialties include polvo à la Lagareiro, or an octopus stew, as well as morcilla, or Portuguese blood sausage.

Health Care
Portugal is proud to have fantastic healthcare with plenty of world-class doctors and medical facilities. Non-residents will want to make sure to purchase international health coverage (like Expat Financial), but will still find out-of-pocket costs to be much lower than in the US. For information on healthcare system for expats in Portugal visit Expat Financial website.
Sport
Active retirees will find lots of ways to stay fit in Portugal! Those gorgeous beaches mentioned earlier offer fantastic surfing options, as well as kayaking and boating. The caves and beautiful scenery give lots of opportunities for great hikes, whether you're the type that likes a quick scenic walk or a more challenging adventure. And retirees who are looking to perfect their golf game in their later years will not be disappointed – Portugal attracts avid golfers from all over Europe because of their pristine, beachfront courses.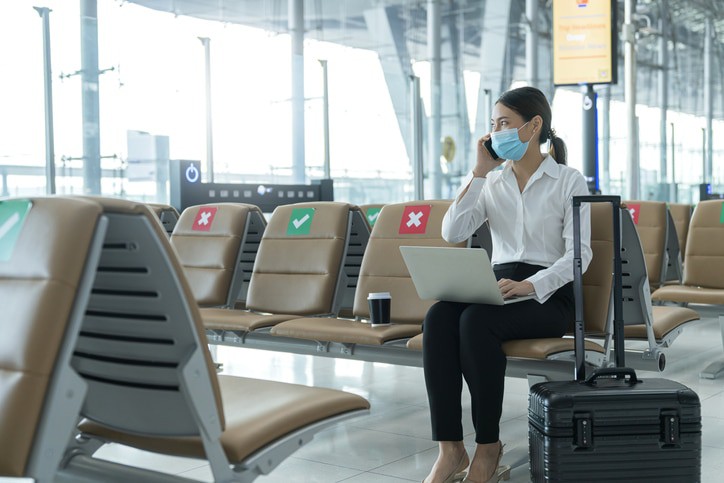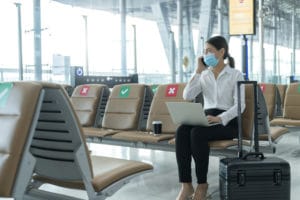 Ease of Travel
While taking a trip from the US to European destinations like Rome, Athens, Paris, or Stockholm might take a lot of planning and saving, visiting these areas from within Europe is shockingly low-cost and easy. Lisbon and Porto in particular have large airports that frequently offer service to destinations across Europe, making a weekend trip to other dream destinations as simple as packing your carry-on.
English widely spoken
All of the reasons we've given you up to this point on why Portugal is a great option for retirement aren't secrets – in fact, more English-speaking retirees than ever are taking advantage of the wonderful hospitality, climate, and culture of Portugal. Because the international population is growing, more and more areas of Portugal are becoming English-language friendly. If you are still learning Portuguese, it's no problem – the locals are known as being very hospitable and kind, and you're likely to quickly find a community among other expats in the area.
The list of benefits of taking your retirement in Portugal is impressive, but don't take our word for it – outlets like CNN, Forbes, and US News agree that Portugal is a serious contender for retirement destinations. The Algarve region in particular is known for its warm climate and expat populations. Portugal's low cost of living, affordable housing, and nurturing of healthy lifestyles make it clear – Portugal is second-to-none when it comes to retirement destinations.
PS: If moving to Portugal, make sure you buy international health insurance as this will be a requirement – plus it makes financial sense!