If reports are to be believed, then the world is definitely heading for a hybrid work culture while heading to amazing destinations for digital nomads. Pandemic has left corporates and business owners with an important message, that ditching the conventional 9-5 grind is a great way to go about it.
Not only was the corporate world taken by a storm when cost-cutting and productivity were all made possible with this new type of hustle-culture, but also ready to expand with the influx of remote workers or freelancers. Nevertheless, on-location jobs are still a thing and maybe by the end 2020s, the world will be heading for a completely flexible work culture. In the meantime, for workers who are completely free to choose their grinding hours and working space, we have listed down our pick of the countries that are just perfect for digital nomads planning to move out in 2022.
Things to keep in mind before the big move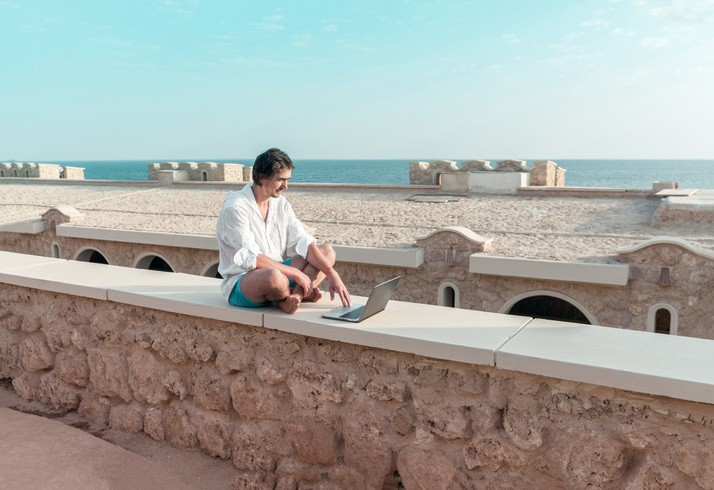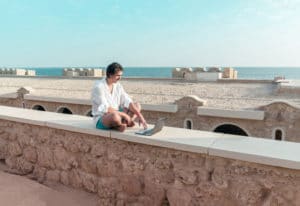 Internet: The global work culture is all about hustle and while some think that freelancers and remote workers are lucky or blessed, that's untrue to say the least. Their hustle is dependent on how great the internet connectivity is and sometimes it is also responsible for all the pain and embarrassment they have to face. Hence, before choosing a destination for the big move, it is important to do your research on the internet supply and speed of the location.
Cost of living: Plan on a budget and make a list of all the things you'll be needing with their respective costs. If it fits into your budget, voila, that's your roof!
Culture and Entertainment: Of course they are important! The kind of life a country or city can offer plays an important role when deciding the land of relocation and most definitely, it should align with how you picture your life.
6 Destinations for Digital Nomads
Here are some great global nomad destinations for future and yes, current digital and global nomads
Portugal

The land of inspiring artwork has been crowned as the best destination for digital nomads. From being ranked number one by Nomadlist to offering a decent cost of living, Portugal is undoubtedly the most expat-friendly destination in the world. And it wouldn't be wrong to say that Lisbon, the capital city of Portugal, is an expat neighborhood brimming with opportunities for digital nomads to network and socialize. The high-speed internet connectivity in this hilly-coastal duo is worth every penny, but that doesn't mean you have to go out of budget. While there are several co-working spaces, however, the culinary scene of Portugal is a justified reason for remote workers to ditch the conventional work environment (which they already do) and opt for a cafe instead! Also, the people and the food are fabulous!
Georgia
Not the state, the country! Georgia has recently become the nomads' favorite. Their years-long efforts to attract digital nomads have finally borne fruit, and now most remote workers, not only prefer relocating to the country of Georgia because of a free one-year visa but also to be a part of the growing digital nomad community.
A quick fact, Georgia was the first country to offer a digital nomad visa in 2021. Moreover, who wouldn't want to live in a European country that fits right into the budget? While Tbilisi harbors an archetypal DN community that is fast making headway, however, Batumi and Kutaisi offer the much-needed leisurely or rather slow-paced lifestyle with a fast internet speed.
Rio De Janeiro, Brazil

Rio De Janeiro has a blessed past and even though Brazil's capital city was changed to Brasilia, nobody could take away the influence Rio exercises on the world. The biggest testimony to this power is its present reputation within the whole DN community. While the cost of living isn't low, one can expect a decent expenditure as compared to North America and Europe. Most digital nomads go for a beach hack, when choosing a destination for their remote work, hence, Rio De Janeiro's beaches like Copacabana and Leblon perfectly fit the description. And as far as entertainment is concerned, Rio has everything to please its guest.
Bali, Indonesia
Bali is the love of many nature enthusiasts and is no doubt the best one amongst the 17,500 islands of Indonesia. However, for global nomads, Bali is new in the lot. Most coastal cities in Bali have a living cost of $1200-1300 and offer just the right amount of waves, weather changes and internet speed for the remote workers. As the place is still catching up in the race to become the number one destination for expats and digital nomads, it's important to give credit to Bali's emphasis on a balanced life and a healthy lifestyle in the lush and panoramic archipelago.
Not every place in Australia is that budget-friendly for a digital nomad or expatriate. However, Melbourne is one such place that has a decent cost of living and is definitely that one city, where expats need to head to, if all they need is a fast internet speed. One can always find students, freelance workers and ex-pats occupying spaces in cafes and enjoying their work-life alongside a spectacular city life and specialties.

The gorgeous and second-largest city of Colombia, Medellin, has reincarnated into a prime location loved by tourists, ex-pats and digital nomads alike. Medellin is the newest obsession of the DN community and a huge amount of credit must be given to the friendly locals and their hospitable culture, which has helped so many to easily adapt to the new environment.
From being infamous to now becoming hard to ignore, Medellin's main USP as the ideal destination for digital nomads all around the world is its cost of living, being as low as $1000. Additionally, the breathtaking blend of hills and beaches, pleasant weather and fast internet connectivity are all points that make Medellin a strong player in the DN space.
A final reminder for digital nomads – make sure you become an insured nomad!
More and more countries and cities are now ready to extend a warm welcome to the global nomads and the above-mentioned are just the top of the lot. And while we did mention all the things that are necessary before actually going ahead with the migration, a new country can bring out several unforeseen circumstances, hence, obtaining a global health coverage is equally important.