Expat visa guide for aspirants want to study in Amsterdam
Student visas are generally more straight forward than other visas. Dutch institutes of learning have sought to attract international talent to study in Amsterdam since the days of Erasmus and the cosmopolitan, urban feel of many Dutch universities today reflects this. A semester or year abroad generally expands the horizons of the young student, is a great adventure, and is ubiquitously good fun. More than that, the high standards and egalitarian nature of Dutch education can give a fresh insight to your whole approach to learning and may even find you wanting to stay.
Visa requirements depend on which of three categories your passport belong to:
Category One
Category one includes the EU and EEA and Switzerland: Austria, Belgium, Bulgaria, Cyprus, Czech Republic, Denmark, Estonia, Finland, France, Germany, Greece, Hungary, Iceland, Ireland, Italy, Latvia, Liechtenstein, Lithuania, Luxembourg, Malta, Norway, Poland, Portugal, Romania, Slovakia, Slovenia, Spain, Sweden and Switzerland.
Category One does not require a visa for a short or long stay. You should note that you will still be required to register with your local municipality. Your free stay in the Netherlands is owed to reciprocal European arrangements entitling citizens of these countries to the same benefits that Dutch citizens are entitled to. Dutch citizens are still required to register with the municipality, and so must other EU, EEA and Swiss citizens. The IND (foreign police) have been changing and updating their requirements for EU nationals in recent years and, though not technically required, they still prefer that you register with them on arrival if you intend to stay for more than three months.
Category Two
Australia, Canada, Japan, Monaco, New Zealand, the United Kingdom and the United States of America.
If you belong to Category Two the most important question relates to the duration of your stay. If you are staying for three months or less you do not need a visa but you will need to report to the IND* (See website below) within three days of arrival. You can set this appointment up by phone at 0900-1234561. Technically, you call them and request an appointment and they will call you back with an appointment time.
For stays of longer than three months, you can still enter the country without a visa but you will need to apply for one on arrival. Your university in the Netherlands (and often your sending university, too, if applicable) will help you with this process and provide you with much of the paperwork you need.
You will need:
Proof of address (a contract)
Evidence of enrolment in your host university
A valid passport
Proof that you can finance your stay in the form of bank statements
To work as a student in this category you have two options: You can either work seasonally in June, July and August only; or you can work up to ten hours a week throughout the year. In either case your employer will need to help you with a work permit.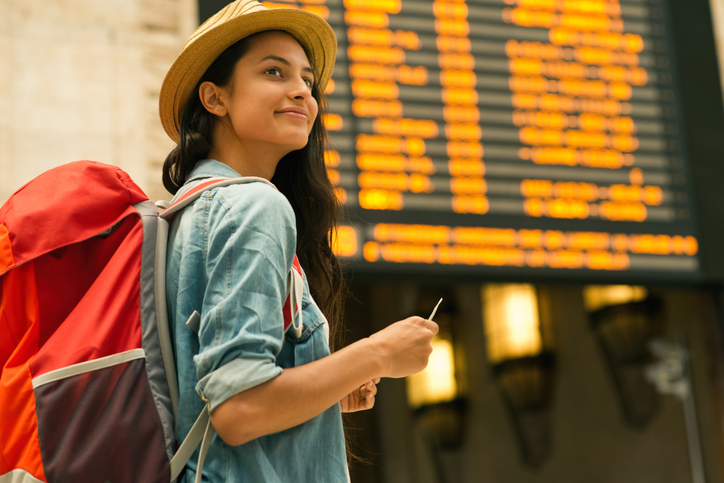 Category Three
Andorra, Argentina, Brazil, Bolivia, Brunei, Chile, Costa Rica, Croatia, El Salvador, Guatemala, Honduras, Israel, Malaysia, Mexico, Nicaragua, Panama, Paraguay, Singapore, South Korea, Uruguay, and Venezuela.
If you fall into Category Three you will not need a visa to enter the Netherlands for three months or less, but you will need to discuss your visa requirements with your host institution. In most cases you will need to get a visa for temporary residence from the Dutch embassy in your home country.
Though requirements vary you will most likely need:
A valid passport
Proof that you can finance your stay in the form of bank statements
At least an offer for placement to study in your host university
In some cases, a return ticket
If the Dutch embassy in your home country approves your visa they will place a sticker in your passport. When you arrive in the Netherlands you will need to report to the IND* (See website below http://www.ind.nl) within three days of arrival.
Category Four
None of the above
All of this also applies to Category Four with the further restriction that you are not allowed to enter the Netherlands without a short stay visa. Your host university will discuss your circumstances with the IND and, pending a favourable response, you can then apply for a residence permit for study at your local Dutch embassy with the same documents required for Category Three above. Check in advance, though, your local embassy may have special requirements. You are also required to register with the IND* (See website below http://www.ind.nl) within three days of your arrival.
NOTE: Everyone coming to study in Amsterdam is required by law to take out Dutch health insurance. So much information points to the possibility that EU students in particular may be exempt from this rule and, certainly, if you are staying for three months or less, European health insurance will keep you on the right side of the law, but without question many health facilities will insist on Dutch health insurance only.