Looking for Job in Amsterdam
If you wish to work for a company in the Netherlands as an employee and looking for job in Amsterdam, trainee or apprentice, for longer than 3 months, and come from a non-EU, EEA and Swiss country, you must have confirmed employment before moving to the Netherlands. Note that it is mandatory to apply for a working permit in your home country since it is not possible to apply for one after your arrival. Non-visa nationals may travel to the Netherlands to attend business meetings whilst their work permit is being processed, but they may not begin working, of course, until the work permit is approved.
In the case of most foreign nationals who want to work in the Netherlands and looking for job in Amsterdam, the employer must apply for a work permit at the UWV Werkbedrijf.
There are situations when your employer does not have to apply for a work permit. Your employer does not have to apply of the work permit when you:
Are a Dutch national;
Have the nationality of one of the EU/EEA countries or Switzerland (excluding Romania and Bulgaria);
Have a valid Dutch residence permit or a stamp from the Aliens Police or the IND which states: 'Arbeid vrij toegestaan, TWV niet vereist' (Free to work, no work permit needed).
EU Nationals
If you are an EU National, it is possible to come to the Netherlands without a job, but you cannot stay more than 3 months without finding one.
Even for EU nationals, though, the process is not entirely straightforward. Before you can do anything, you will need an address in the Netherlands. Once you have a contract from your landlord your next step should be to visit the municipal authorities (see the 'Registration' section).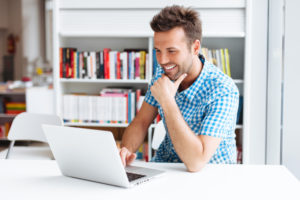 The municipal authorities will give you a registration certificate and issue you with your BSN number (social security number), which you will need to get a job and to claim any social benefits.
At an early stage, you should apply for health insurance, which is another necessary condition before starting your new job.
A residence working permit might take from 4-6 weeks under normal conditions. In case of delay, the best course of action is to obtain a tourist visa which will allow visitors a stay of up to 3 months in the country (see the section "You want to go on reconnaissance").
Armed thus with your health insurance and your BSN number you are now ready to venture out and start your new Dutch life!