As the countdown to FIFA 2022 in Qatar gets underway, one thing is certain. The global soccer spectacle of this year will be unlike anything else. The quadrennial tournament will be held in November and December rather than the middle of the year for the first time in its 92-year history.
Additionally, it will be the largest sporting event ever held in a Middle Eastern nation with a majority Muslim population—all of that before incorporating Covid-19. The Qatar FIFA 2022 matches will be played between November 21 and December 18.
What Can Expats Expect with FIFA 2022?
A World Cup visitor inquired about Qatar's rigorous laws in a Qatar expat Facebook group. An American expat explained that, even if these laws are true, expats rarely get in trouble for living together as an unmarried couple. More expats are talking about concrete ways that the World Cup affects the school calendar, visa waiting times, and housing costs in these groups instead of boycotting threats.
Problems with Housing and Accommodation
Tickets for the FIFA World Cup Qatar 2022 are currently given preference when arranging to lodge throughout Qatar; as a result, they are urged to do so through the event's official website. As a consequence of this, a significant number of properties hold lodging options designed specifically for World Cup bookings.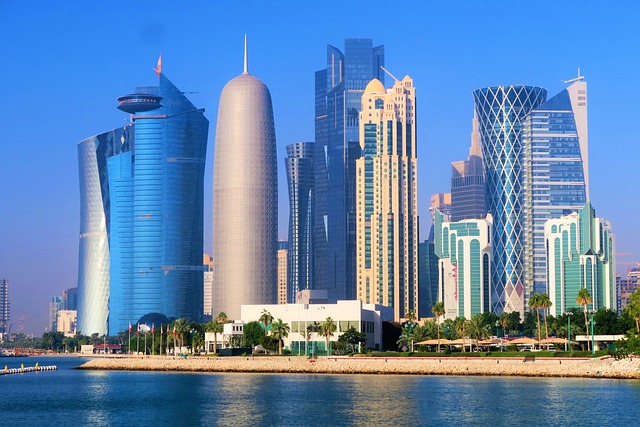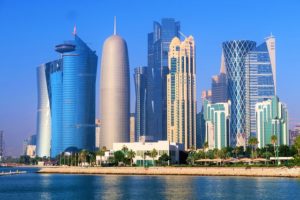 The flood of sightseers has made a lack of accessible properties in neighborhood markets for both impermanent accommodation and rented properties. Prices for rentals and lodging have gone up due to the low supply and high demand during this short period. We anticipate that the market will return to normality in early 2023; however, some landlords are asking for extremely high rents for a two-year lease to secure a property.
Challenges For Schools
The government of Qatar has announced that public school holidays will begin on November 20 and end on December 22 during the international football tournament. This is ten days before the World Cup officially begins and four days after it concludes. The 25th of December 2022 marks the start of the second semester.
To alleviate anticipated traffic congestion during the tournament and to allow locals and expats to attend football games without affecting school attendance, the dates of school holidays were changed.
It is not yet clear how this will affect private or international schools, which typically observe a winter break during the last two weeks of December to coincide with Christmas and the New Year. However, it is anticipated that these schools will also be required to adjust their calendars to ensure that students are absent during the World Cup.
Also, assignees should know that these adjustments will affect term times through 2023. You can also get in touch with specific private or international schools or visit the Qatar Ministry of Education and Higher Education website for additional details.

Delay In Visa Procedures for Qatar
Qatar's focus on granting match-goers visas, specifically the Hayya Card (Fan ID), has caused them to delay other visa procedures. Some expats who just moved there are finding this to be a bother. One British member of a Facebook group claims that although her husband recently relocated to Doha, family reunification visas are being held up by the World Cup, making it nearly impossible for her and their two children to join him before the end the year. Other expats have advised her to wait until January to join him, which will be difficult for her young children, who are emotionally attached to their father.
Transport Tips for Qatar World Cup
In addition to the matches, there will be official celebration and promotion events held across the country during the tournament. As there will be a lot of traffic on roads and public transportation, assignees should know when and where matches and other events are taking place. You'll also need more time when you book a taxi or take public transportation.
In addition, the rise in visitors and expats has slowed the process of getting a driving license, so applicants should give themselves extra time to complete their applications.
Recommendations for Qatar FIFA World Cup
Our top recommendations for getting around Qatar during the FIFA World Cup are as follows:
Research the location of the stadiums and plan alternate routes

Make more time for commutes and other journeys

Work from home whenever possible

Take the bus or train instead of driving your car because there will be a lot of traffic on the roads

Make sure you are well covered by comprehensive travel medical insurance if you are visiting Qatar
If you are an expatriate or global nomad, you should have a global health insurance plan that will fully cover you at the FIFA World Cup for medical emergencies and treatment that might arise.
Traffic is also likely to rise once the games begin. Travel routes for expats must be carefully planned, and they should work from home whenever possible. Naturally, the World Cup is not just full of problems. The once-in-a-lifetime opportunity to volunteer at such a major sporting event excites some expats. They are giving each other advice on how to apply to be volunteers in expat Facebook groups.