It's no secret that debt is a significant problem for many Americans. A recent study found that nearly one in three adults in the U.S. has some form of debt that they struggle to pay off. This debt is manageable and does not cause significant financial problems for many people until they do common financial mistakes. However, debt can be a crippling burden, leading to financial ruin. For some people, moving to another country is the only way to escape this debt is to move to another country.
Expatriates, or "ex-pats," are people who have left their home country to live in another country. Many ex-pats are drawn to countries with a lower cost of living, which can help them to manage their debt more easily. In addition, many ex-pats find that they can earn more money in their new country than at home. As a result, they can make more progress in paying off their debt. While there is no definitive data on how many ex-pats are in debt, it is clear that for some people, leaving the U.S. is the best way to get out from under a crushing debt load. Many use a personal loan to consolidate debt to focus on paying one bill each month rather than multiple.
Top 5 most common financial mistakes among ex-pats
Not having health insurance: Health care can be costly, especially in some countries where ex-pats may relocate to. Not having proper health insurance coverage could result in thousands of dollars in out-of-pocket expenses for medical treatment.
Failing to factor in currency exchange rates: It is essential to understand the current exchange rate and how it may fluctuate when making financial decisions, such as sending money back home or making large purchases. Ignoring exchange rates can lead to losing a significant amount of money.
Not properly budgeting for taxes: Each country has different tax laws, and it is crucial to be aware of these laws and budget accordingly to avoid any surprise tax bills or penalties.
Not setting aside money for emergencies: Emergencies, whether personal or financial, can happen at any time. It is essential to have an emergency savings fund in case of unexpected events or expenses.
Not properly researching visas and permits: Failure to properly investigate visa and permit requirements in a new country can result in fines or even deportation. It is crucial to ensure all necessary paperwork and fees are taken care of before relocating.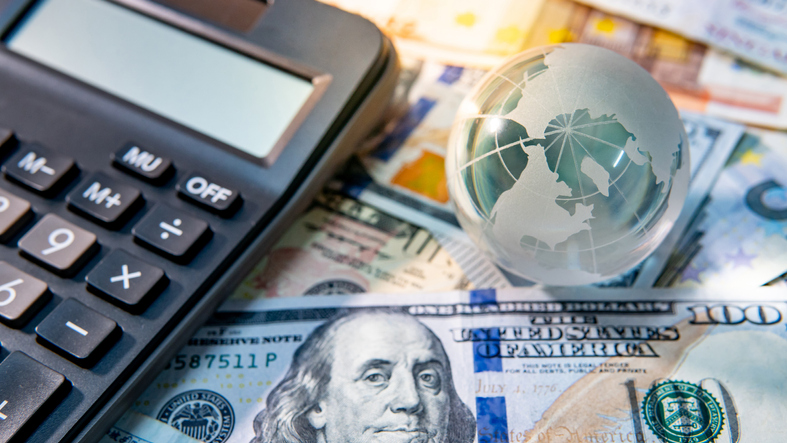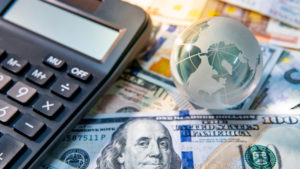 Among expatriates, financial burdens can vary considerably depending on individual circumstances. However, some typical costs tend to be a burden for many people. One of the most significant expenses for ex-pats is housing. Housing costs are much higher in many cases than in the expat's home country. This is especially true in London and Hong Kong, where property prices are sky-high. Another significant expense is taxes. In some countries, ex-pats must pay taxes on their worldwide income, even if they don't live there full-time. This can be a significant burden for those on a tight budget. Finally, the cost of living, in general, is often much higher for ex-pats than it is at home. This is because ex-pats often have to pay more for food and transportation. As a result, financial burdens can be a significant challenge for ex-pats worldwide.
What is a personal loan, and how can it consolidate debt?
Debt consolidation loans can be a helpful tool for managing debt. By consolidating multiple debts into a single loan with a lower interest rate, you can save money on your monthly payments and pay off your debt more quickly. Remember a few things if you're considering a debt consolidation loan. First, be sure to shop around and compare offers from multiple lenders. Finding the loan that offers the lowest interest rate and best terms is crucial. Second, carefully read the fine print before you agree to anything. You want to avoid ending a loan with hidden fees or unfavorable terms. Finally, ensure you have a solid plan for how you'll use the loan to pay off your debt.
A personal loan can be used to consolidate debt by consolidating multiple loans or credit card balances into a single monthly payment. This can save money on interest charges and make it easier to manage your monthly budget. When consolidating debt, compare interest rates and fees from multiple lenders to get the best deal. Also, remember that consolidation will only improve your credit score if you make late or miss payments altogether. If you have difficulty repaying your loan, contact your lender to discuss other options.

Bottom Line
An ex-pat is a person who relocates to another country for work or other reasons. Ex-pats are often highly skilled professionals recruited by international companies looking to tap into their expertise. While living abroad can be an exciting and enriching experience, it can also be disruptive and challenging. Ex-pats often have to deal with language barriers, cultural differences, and Homesickness. In addition, they may feel like they need to fit in their home or host country. As a result, ex-pats need to be prepared for the challenges of living abroad. With a positive attitude and a willingness to adapt, however, ex-pats can find success in their new homes.