Whenever you're abroad and the inevitable "where are you from" topic comes up whilst sipping beers with fellow travellers, answering "New Zealand" is always received positively. People 'oooh' and 'aahhh' and exclaim "I've always wanted to go there!". But if you were to ever consider to move to New Zealand, what would be some of the reasons? If only Lord of the Rings springs to mind then perhaps we better consider a few more reasons so you're not disappointed when Gandalf doesn't greet you at the entry border.
Our top 10 reasons to move to New Zealand


As someone who has lived in New Zealand for over 15 years, top 10 reasons to move to New Zealand:
A variety of spectacular scenery that can be accessed easily: For a relatively small country, it is jam-packed with different landscapes that include mountains, fjords, beaches, thermal activity and glaciers. A huge bonus is that you can go from city to forest to mountains to the beach in a matter of only a few hours. In fact, at any given point you are never more than 44km from the coast. That's why I think New Zealand has to be one of the best road tripping countries in the world.
Safety and security – high world rankings across the board! In the 2019 Global Peace Index New Zealand ranked second, just being pipped by Iceland. Transparency International also placed Denmark and New Zealand as the least and second least corrupt countries in the world. New Zealand scored 87/100 on the scale. New Zealand's most recent accolade includes being voted the second-safest country to live in during the Covid-19 pandemic. Sheesh, it seems NZ likes being second… but that's a pretty great place to be! We should also note that there is next to no or no COVID-19 in New Zealand thanks to the extraordinary efforts of the government and citizens there.
The weather – hooray for four seasons! This is another good reason to move to New Zealand. When I lived in Scotland, it was a well-known fact "there were just two seasons: June and winter". It's wonderful to now live in a place with four fully-fledged seasons and with plenty to do in each of them. Skiing in winter, winery tours in Autumn, boating in summer and hiking in spring… the list goes on!
No deadly creatures (unlike Australia): We actually have no wildlife that can kill you which is in large part because of our remote location. We have no snakes, poisonous spiders or scorpions. Instead, we have native kiwi birds and keas that are renowned for becoming a little too friendly if you ever visit Milford Sound.
Progressive politics: New Zealand was the first country in the world to give women the vote, the 13th country to legalize gay marriage and it is one of only 15 countries in the world that has decriminalized sex work. The current Prime Minister, Jacinda Ardern, was also the first leader in over 30 years to give birth in office. A progressive nation? We love to see it.
New Zealander's have the world's most attractive accent: Last year, the twangy kiwi accent was voted the sexist accent in the world. 8500 people from over 60 countries were interviewed and New Zealand's came out as the winner. The South African and Irish accents placed second and third, respectively.
High quality of life: New Zealand often appears high up on OECD lists as it has a very high minimum wage (one of the best in the world), quality education and good life expectancy and overall well-being. The capital of New Zealand, "Windy Wellington" also took second place in Deutsche Bank's "highest quality of life" survey in 2019. This means you will never ever regret your decision to move to New Zealand.
Alive with adrenaline-packed activities: Adrenaline junky? Whether you enjoy sky diving, jet boating, quad biking or cliff jumping, New Zealand has it all. The Nevis Bungy jump in the South Island is actually the highest bungy in Australia.
Great healthcare system: Hospital visits are free of charge and doctors' visits are subsidized. Coupled with its comprehensive welfare system people feel secure, valued and protected. The only drawback is the expensive dental treatment which is not subsidized by the Government of New Zealand. You may want to get a global health plan as an expat in New Zealand.
Delicious food (and wine!): For a small place, New Zealand's culinary scene is big. Standards are high in both quality of food and service (and tipping isn't mandatory!) Auckland is a melting pot of cultures and whilst it's not cheap, you'll rarely be disappointed. Fresh seafood from Pacific waters, world-class lamb and abundant and varied fruit and vegetables will make your mouth water at any meal. Pair your dinner with one of NZ's award-winning wines and you're in for a night you won't forget.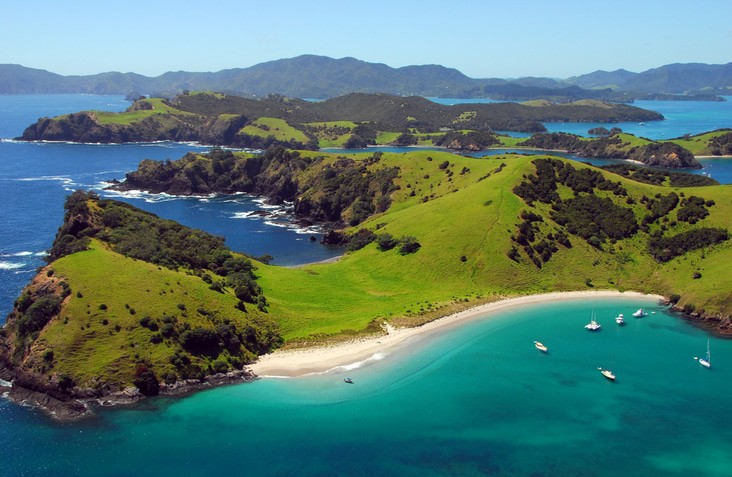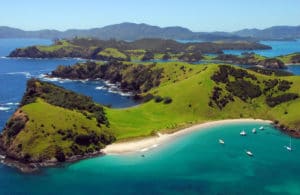 So there you have it, our top 10 reasons to move to New Zealand. Tempted? We're not surprised. However, note that getting into New Zealand will be very difficult until border restrictions are lifted due to the pandemic.