Because we live in a global and fully integrated economy, recessions never occur in pure isolation from one another. In this scenario you must be willing to find about recession-proof destinations for expats. What occurs in one region of the earth can have far-reaching consequences all around the planet. Because of this, it's important for both expats and digital nomads to consider the financial repercussions of living abroad.

As we assess the global economic crisis that always looms on the horizon, one thing becomes clear: not all nations are equally impacted. There are still certain countries that provide good job opportunities for expats and digital nomads alike.
To begin, there are two points to consider:
1. Speak the local language fluently. Fluency in the local language combined with cultural awareness is important expat & digital nomad skills, especially in languages such as Arabic, Mandarin or Russian.
2. Sales, software, finance, and accounting are still significant job areas in most nations, indicating that having marketable skills will help you maintain stable work while living in another country.
Recession-Proof Destinations for Expats
If you are a skilled worker who speaks the local dialect and you are interested in relocating to another country, check out the following five recession-proof destinations that you should know about:

Moscow, Russia
Russia's economy is still supported by significant financial inflows and is thus weathering the storm better than others, thanks to plentiful oil and natural gas and a growing retail sector. The workforce is literate, well-educated, and low-cost, all of which contribute to the success of Russian businesses and international operations. Managers, IT specialists, and engineers are still in high demand.
Johannesburg, South Africa
Once considered archaic and rigid, South Africa's exchange control laws prevented the country from participating in the sub-prime minefields that exploded around the world in 2008. High-interest rates combined with consumer credit legislation limits people's access to cheap financing which was the straw that broke the camel's back and pushed the U.S. property market over the edge. South Africa's economy is performing well, and it continues to hire talented foreigners in critical fields such as engineering, telecommunications, medicine, and science.

Cape Town, South Africa
Favorable currency rates and abundant natural beauty continue to draw increasing numbers of tourists to Cape Town, resulting in a slew of new employment. Media, advertising, filmmaking, and, of course, tourism-related companies like hotels and specialty travel agencies, are all growing job areas. Cape Town is a popular expat and digital nomad destination due to the relative stability of the employment market and the excellent quality of life.

Brussels, Belgium
During economic downturns, cities with significant governmental, non-profit, and educational sectors are better protected than those without. Brussels, being the EU and NATO's capital, is a magnet for expats and digital nomads seeking the wide range of support services that the European Union government demands. It also has a great position, right in the center of the continent. Brussels' job market is also more diverse than any other European city, with over 2,000 international enterprises and an innovative 80 percent tax cut for foreign businesses.

Geneva is the European headquarters of the United Nations, the World Health Organization, and a number of major corporations such as IBM, Dell, Gillette, and Procter & Gamble. Geneva also has a robust financial industry that received a lot of cash inflows as a result of the banking woes that hit both the UK and the US. The cost of living is high, but so are the incomes, and there are still many job options for expats and digital nomads in the friendliest of Swiss cities.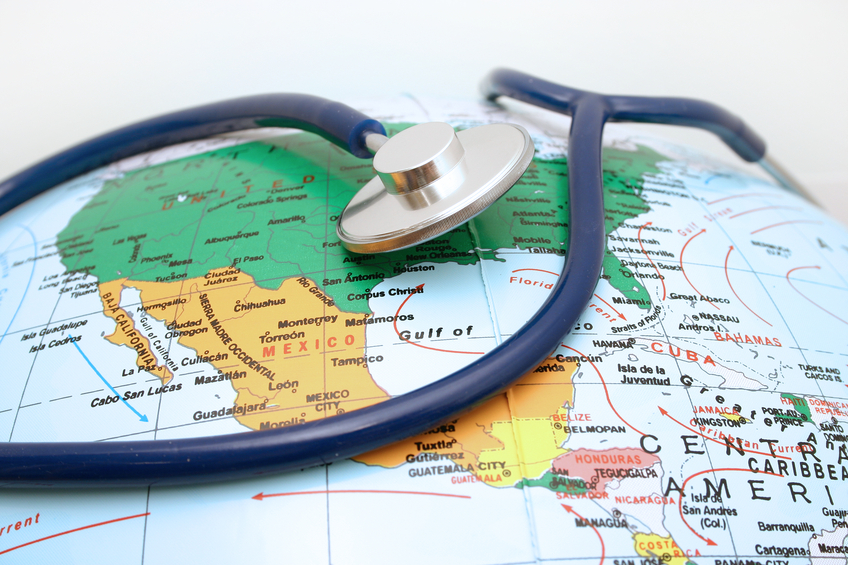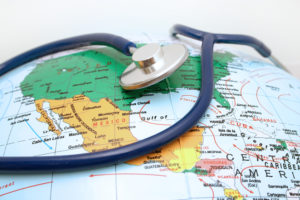 Don't forget global healthcare when living abroad!
We would be remiss if we didn't remind you that you should buy some international health insurance before you move abroad to one of the destinations above. Some countries will want you to show proof of coverage before you arrive or in order to get your visa and more likely than not will want a policy that fully covers Covid-19.
Most global health plans will cover you both abroad and back in your home country and are quite flexible in terms of deductibles and coverage options. It makes sense to get a quote online via our website and discuss your requirements. Note that all individual expat health plans are subject to medical underwriting and you can't apply until you are 45 days out from moving abroad. If you already moved overseas, you should be able to get a quote and apply online.