So you're considering moving to France as as expat but still on the fence about the idea? We're ready to convince you with our ten reasons, why you should consider moving to France as an expatriate or global nomad.
Relocating to France as an Expat
1. Adventure
We'll start with the most obvious! Those looking to live in France as an expat are all looking for one thing – an adventure. Life as an expat is not easy. There are tons of things to figure out, from how to set up a bank account to whether or not to tip servers in your host country. While expats today have it easier than any generation before with the collective mind of the internet, it's still going to be a hard road no matter what. Nobody becomes an expat for the ease of it – but the adventure is worth it. France is no exception to this rule.
2. Pace of Life
The French know how to work hard, but they equally know how to enjoy rest, time with friends, and leisurely vacations. Two-hour lunch breaks are a regular part of the official schedule, and taking all of August to sunbathe on the south coast is not only acceptable but it's also encouraged. You'll see people laughing until 11 PM on restaurant terraces, in no rush at all. If you're craving some good work-life balance, this is the place for you.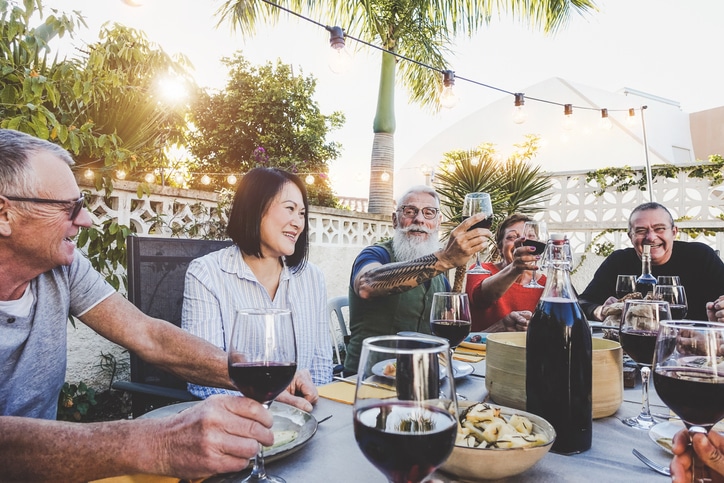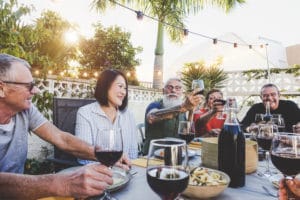 3. Food
You knew this was coming! What better reason to move to France than its global reputation for some of the best food on the planet? There aren't many places in the world where you can walk to the corner for a fresh baguette every morning or grab a 4 euro bottle of French wine at the store on your way home from work. Classic French dishes like boeuf bourguignon, confit de canard, and coq au vin are just regular dishes at local restaurants in France. If you're crazy about good food, there's no place on the planet like France to live.
4. International Community
France is an attractive place to live for many people worldwide. There is a vibrant and growing expat community in France, with internationals showing up across the country. Whether you end up in a big city or a small town, it's likely there will be other people who have relocated to France from around the world. Living in France as an expat gives you the unique opportunity of making friends with people with very different stories and experiences from your own!
5. Quick access to Other Regions
When people think of France they often limit their thinking to move to Paris, but France boasts incredibly diverse experiences. There is, of course, bustling metropolitan life in Paris if that's your thing. But there are also gorgeous beaches, sprawling countryside, and mountains perfect for skiing. You'll find lush variety between the Mediterranean south, the mountainous French Alps, the historic Normandy region in the north, and everything in between. The landscape in France changes so quickly that you can easily give yourself a new experience by taking a train a few hours away.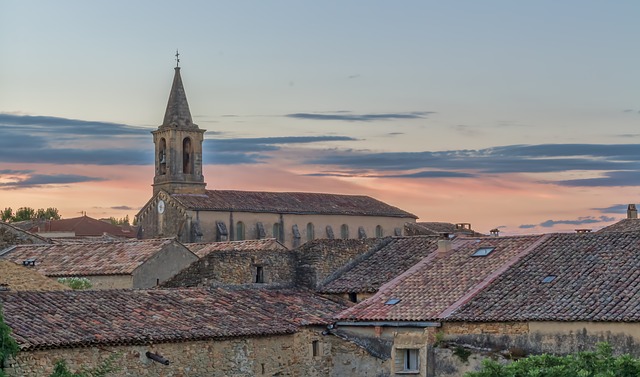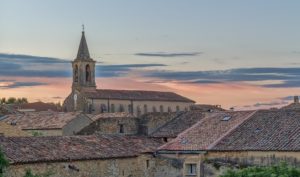 6. Natural beauty
While France boasts architectural advances that people travel from all over the globe to see, it can't be discounted for its natural beauty. From the lavender field of Provence to the cliffs of Etretat, France shouldn't be discounted for hopeful global citizens in search of the beauty of nature. You can enjoy the grandeur of Mont Blanc, which straddles the border of France and Italy and enjoy the charming nearby town of Chamonix. You can hide away on Île-de-Ré, with its gorgeous and quiet beaches.
You can visit the serene Lac D'Annecy, a perfect place for hiking, swimming, or daydreaming while looking out at the beautiful lake surrounded by mountains. Or visit the lesser-known Gorges du Verdon – known as the 'Grand Canyon of France' – for its turquoise waters and rock cliffs.
7. Climate
If you are looking for a place to live that has a mild climate year-round, perhaps France is right for you. Although the climate varies by region, in general, the country has four distinct seasons with none of them being extreme weather. You'll get cherry blossoms in springtime, heat in summer, leaves turning in autumn, and snow in winter. While it's common to navigate a couple of heatwaves in the summer, in general, the weather all year long is mild and quite enjoyable.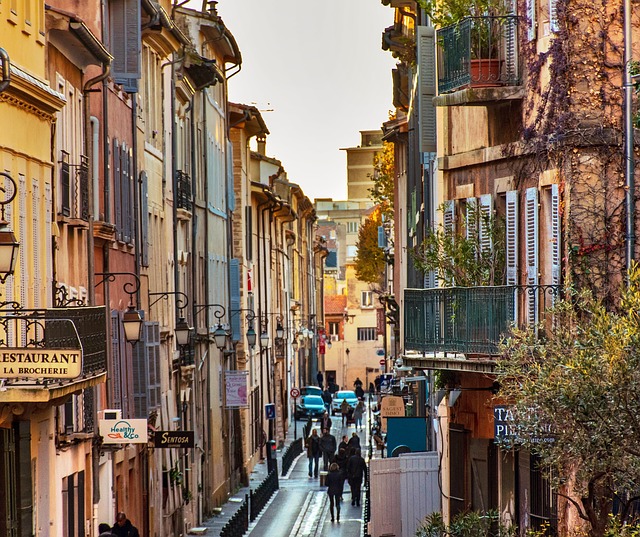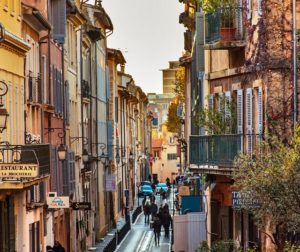 8. History
France is a country rich with history in every corner. From cathedrals to chateaux, from medieval buildings to Renaissance museums, France is a place where ancient history meets modernity in a unique and stunning way. The sheer age of many monuments and historical sites is mind-boggling, especially for those who come from relatively young countries. You can visit the Lascaux Caves, with their Paleolithic art, Mont St Michel, whose construction dates back to the 10th century, or if you're a military history buff, you might enjoy a visit to one of the American cemeteries and war museums.
9. Global Accessibility
France is positioned in a strategic place to be home base for world travelers. Living in France means you can visit other dream locations in Europe over a weekend, and for very cheap. Flights from France to places like Barcelona, Rome, Dublin, Brussels, or Athens are often under $100 and can be booked at any time. Paris is a frequent stopover for flights to and from the Middle East, many countries in Africa, and much of Asia and Oceania. If you're itching to see the world, being based out of France is a great way to go about it.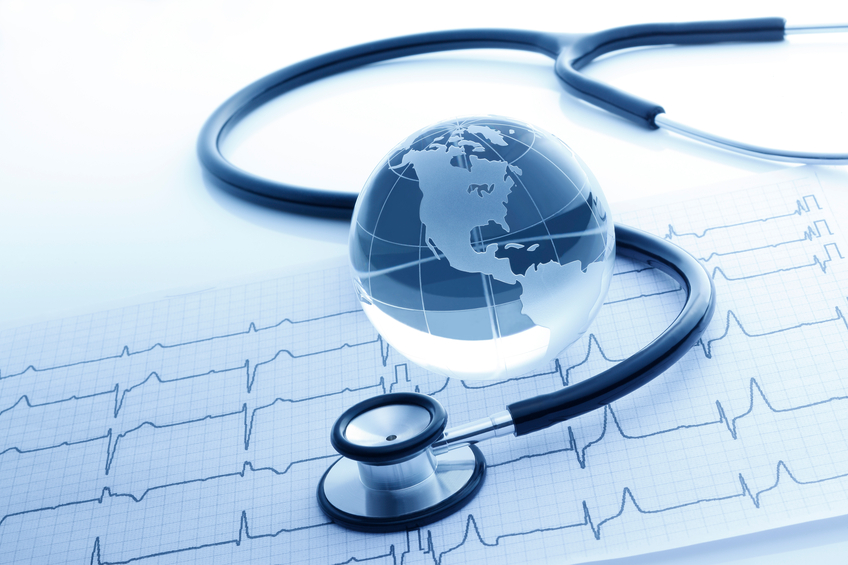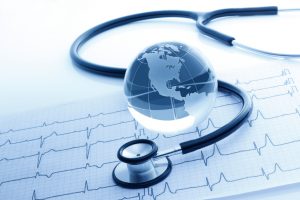 10. Healthcare in France
France boasts some of the best healthcare on the planet. The French are proud of their tradition of medical innovations and like to remind the world of their legacy in people like Marie Curie and Louis Pasteur. Healthcare in France is extremely accessible, and patients can usually get quick action to take care of any issues they may face.
Even with the world-class healthcare France offers, the government may and do require that expats arrive with an attestation of having international health insurance. An international insurance plan can often provide future and current expatriates in France with very comprehensive and affordable global health coverage both in France and globally – including your home country.
Note that all individual global health plans require medical underwriting and may or may not cover you and/or your pre-existing medical conditions. Some expats in France may transition to local healthcare in France or may choose to maintain global medical coverage as well.