The enchanting nation of Morocco beckons the intrepid traveler or expatriate with its stunning landscapes, rich heritage, and aromatic cuisine. This North African gem, with its mix of Berber, Arab, and French influences, offers a mesmerizing kaleidoscope of cultures.
Whether you are an expat looking to immerse yourself in a new culture or an adventurer at heart, here is a travel guide to navigating Morocco's wonders. Note that expats wishing to live in Morocco do not need to apply for a tourist visa but instead need to apply for a residency permit under various visa conditions, such as study, work or reuniting with family members.
A Few Things to Keep in Mind When Visiting Morocco:
The Vibrant Cities in Morocco
Marrakech, the red city, is an absolute must-visit. Its pulsating energy can be felt in the bustling souks and the famous Jemaa el-Fnaa square. The city is also home to historic palaces and gardens. You can spend your time in Marrakech exploring the courtyards and markets, but also the beautiful mosques. The city is a crossroads of amazing cultures and influences.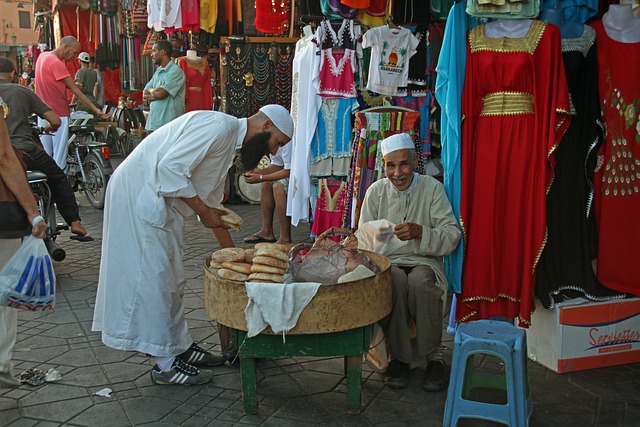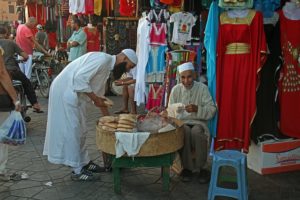 Fes, on the other hand, is the spiritual and cultural heart of Morocco. Explore the labyrinthine streets of the Fes el Bali medina, which is a UNESCO World Heritage site. Note that it is really easy to get lost in the markets there, but you will often find some amazing stuff to buy or food to eat – enjoy your time in this amazing city.
Chefchaouen is a picture-perfect town painted in shades of blue, nestled in the Rif Mountains. It's the perfect spot for photography enthusiasts.
The Great Outdoors in Morocco
The Sahara Desert is an iconic Moroccan landscape. Take a camel ride to witness the breathtaking sunset over the dunes, and spend a night under the starlit sky. The Sahara is the world's largest hot desert and covers a wide area. You can take a day trip or explore with a guide for several nights and camp under the stars.
The Atlas Mountains provide fantastic trekking opportunities. The lush Ourika Valley and the village of Imlil are popular starting points for hikes. The High Atlas Mountains are home to some of North Africa's most remote and ancient villages and populations. Toubkal in the highest peak in the range with an elevation of of just over 4000 meters.

A Culinary Journey
Indulge in Moroccan cuisine, from the flavorful tagines to the sweet mint tea. Don't miss out on trying traditional bread, pastries, and street foods that are an explosion of taste. Moroccan food is amazing and tends not to be spicy, but are instead quite rich and full of interesting spices and flavors. As you would expect, Couscous is the favorite for expats and locals alike. You can also find delicious nuts, dates and they also make amazing smoothies.
A Glimpse Into The Cannabis Culture
Morocco has a long history of cannabis cultivation, particularly in the Rif Mountains. This area is famous for producing kief, a traditional cannabis product. If you're a connoisseur of cannabis, it's essential to tread carefully as laws are quite stringent. For the enthusiasts who grow their own strains, Fast Buds offers an array of quality seeds which can be intriguing to compare with Moroccan varieties.

Morocco's Craft Heritage
Don't leave Morocco without some souvenirs! The country is known for its handicrafts. From beautifully woven carpets to traditional ceramics and leather goods, there's an art piece waiting for you. Note that you will need to haggle when buying in the markets – it is OK and is expected.
Cultural Etiquette and Tips
While Moroccans are known for their hospitality, it's important to respect the local customs. Dress modestly, especially when visiting religious sites. Learn a few basic phrases in Arabic or French; this will surely win the hearts of the locals.
Final Thoughts on Morocco
From the bustling medinas to the tranquil beauty of the mountains, Morocco is a land that promises an unforgettable journey for tourists and digital nomads. With its rich cultural tapestry, delectable cuisine, and astonishing landscapes, this captivating country is an explorer's dream. So pack your bags and get ready for the adventure of a lifetime in Morocco.