Ever since COVID-19 happened, it compelled the world to work from home to avoid spreading the virus. Now the virus is over, but people have started to love working from home and for the right reasons. Even companies have shifted their work mode to remote or hybrid.
Remote jobs allow you to work from anywhere in the world and spend enough time with your friends and family. If you love traveling but want to earn at the same time, there are many high-paying remote jobs available. These digital nomad jobs are quickly becoming the easiest way to work abroad.
Imagine working on your laptop while sipping a drink at the beach. Magical, isn't it?
Can't figure out how you can work online while traveling? This blog will help you choose the career you are good at and can do remotely.
Virtual Assistant
A virtual assistant job is far beyond just being a secretary. A virtual assistant may have to perform any task, such as sending emails, managing social media, making travel plans, calendar management, and more. If you think you are good at organizing things and able to perform multiple tasks at once, you might opt for this career.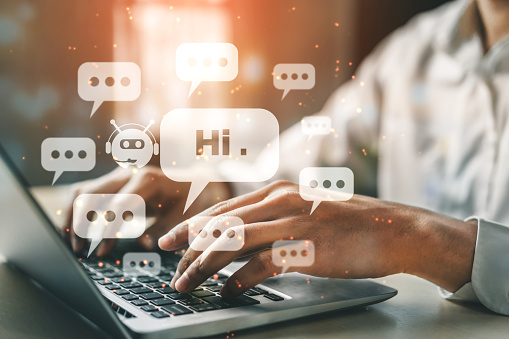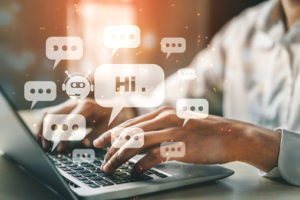 Social Media Manager
While big companies hire agencies to manage their social media accounts, small companies or startups often hire freelance social media managers. This career comes with many duties, such as curating social media strategy, managing the content calendar, creating ads, and many more tasks. If you are a social media manager or think you can start this career, then you can create your account at Upwork and start earning remotely.
Copywriter / Content Writer
Copywriting or content writing allows you to write compelling pieces for marketing or advertising purposes. It can be a blog, website copy, slogans, product descriptions, or any other form of writing. If you think you are good at writing, you can try your luck as a content writer. Start small from freelance platforms like Fiverr or Upwork, and once your profile is built, you can begin working independently.
Graphic Designer
Almost every company needs a graphic designer. The main job of a graphic designer is to create visuals that can include a logo, branding guide, brochures, banners, and any other thing that needs to be designed. On average, graphic designers can earn a minimum of $50,000 a year. And the best part is you can enjoy this career by working remotely.
Cyber Security Specialist
Being a cybersecurity specialist while living abroad offers a unique blend of challenges and opportunities. Itt demands heightened adaptability and cultural sensitivity. Different regions have distinct threat landscapes, regulatory frameworks, and technology infrastructures, requiring specialists to stay informed and agile. Language barriers may pose communication challenges, making effective collaboration vital.
You don't need a degree to start working in this field. Just learn the skills, invest in a laptop and cyber security tools, and you're good to go. The global demand for cybersecurity experts ensures ample job opportunities for digital nomads.
SEO Specialist
Every day, about 4 billion searches are processed through Google, which means it provides an opportunity for someone to click on your website. In order to rank your website, you have to optimize the content, and this is where SEO specialists jump in. The main job of an SEO specialist is to do on-page and off-page SEO and technical SEO. The best part about being an SEO specialist is you can work anywhere in the world and earn a handsome amount. If you are a beginner, make an account on Upwork and start from there. Once you gain enough clients, you can start working independently.  

Selling on Amazon has become the hottest job since Covid-19. You don't have to invest millions to start working on Amazon. Just spend a few thousand on a profitable product, get it imported from wholesale websites to Amazon warehouse, do marketing, and you're good to go. Amazon will manage everything for you. All you have to do is check the product and stock and provide the best customer service.
Vlogger
Vlogging is currently the most sought-after job, and there is no wonder why. What you need to start vlogging is; pick a niche, invest in a good gadget and start vlogging. For example, if you are a travel vlogger, you'll walk people through different places with the help of your videos. Once your audience is built, you can also sell a service or a product.
Anybody can become a social media influencer literally. And it doesn't cost anything to become one. For instance, if you are a fashionista, post your style and fashion on Instagram. If people like your style, they will follow you, and that's how you will build an audience. Once you have a handsome amount of followers, businesses will reach you for paid posts and sponsorships. 
Developers / Coding / IT
The information technology fields, such as web development, are trending amongst digital nomads as tech careers pay really well. You don't need a degree to start working in this field. Just learn the skills, invest in a laptop, and you're good to go. Some of the hot careers include web developers, software app developers, computer programmers, systems analysts, and software quality assurance.

Airbnb Rental
Become a remote landlord through Airbnb! While this comes under business, you can do this remotely from any part of the world. You can rent your place and earn a monthly income or take a loan and buy a new property for renting purposes. If you put your property on Airbnb, atomize the check-in and check-out and cleaning, so you don't have to worry about providing these services.
Don't Forget Global Health Insurance
Choosing a career for digital nomads is a crucial step. Once you have sorted out your field of work, the next step is planning where you want to live and the services you'll get there, such as healthcare. It is important to buy health insurance if you plan to stay for a long time. International health insurance will cover eligible health-related expenses in case you get sick.
So what are you waiting for? If you always wanted to travel, but your 9 to 5 job restricts you, don't worry anymore. Global nomad's jobs will let you travel anywhere in the world while earning on the go.