There are so many types of digital nomads that summarizing the job title succinctly is a little tricky. There are copywriting digital nomads, website creators, graphic designers, and consultants just to name a few. The one aspect all of these digital nomads have in common is that they earn a living while working online and live abroad (often traveling) whilst doing so.
Tips to become a digital nomad:
The appeal of working anywhere in the world from your laptop is increasing and the good thing is that becoming a digital nomad can be more straightforward than you think.
Here are a few tips to become a digital nomad!
1. Join a Digital Nomad Community
There are hundreds of digital nomad forums and Facebook groups and the members will often offer free tips and advice if you reach out to them. Start joining these groups and asking the questions that you're curious about such as the best places to move to become a digital nomad or the most in-demand digital nomad jobs. Insider knowledge from people who have been where you are is priceless.

2. Build on your skills
You must first figure out what skills you have that could be monetized online. You may think you don't have any skills to work as a digital nomad but with a little patience and creativity you could be a full-time nomad in no time at all.
Many skills are transferrable so make sure you capitalize on them. If you've worked in an office and feel you are a good organizer then you could transfer these skills online and apply for Social Media Manager gigs. A Social Media Manager requires a stellar organization as they are responsible for monitoring, moderating, and pushing a business's brand by engaging with the community and potential clients. You may need to acquire extra skills to become confident in the job but there are many online courses that will bring you up to speed…

3. Study online to add to your resume
Universities are offering more and more online courses (especially as a result of the Coronavirus pandemic) which gives the perfect opportunity for you to earn a qualification from your laptop and add more skills to your resume. All you have to do is find a university you like and inquire about their online courses.
If traditional university-based learning doesn't appeal to you then don't fret because lots of companies now offer online courses too. A quick google search of "digital nomad courses" will return thousands of hits.
Completing an online course allows you to test your discipline working from a laptop and see how the lifestyle suits you before making it a full-time job.
4. Have a website to showcase your work as a digital nomad
This is the best way to showcase your portfolio and display your referrals. Potential clients and employers love to see someone's previous work so if you can send your website when applying for jobs and gigs then this looks professional and will increase your chances of securing work.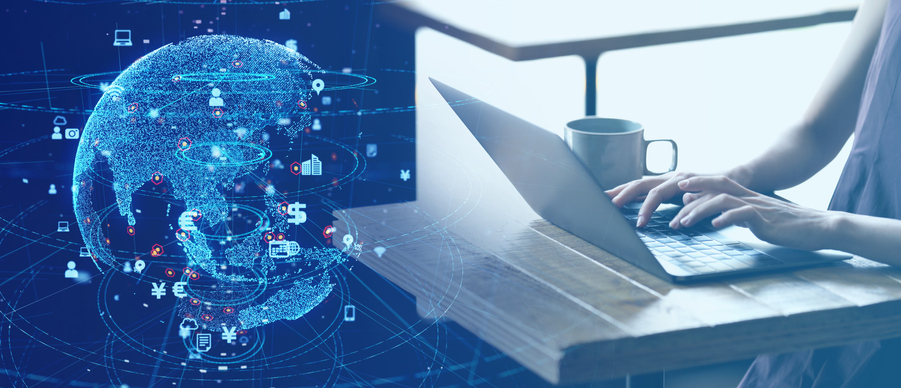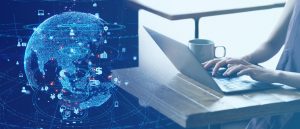 5. Believe in yourself!
Remember nothing ventured, nothing gained! Thousands of people each week are exchanging their 9-5 office jobs for a more relaxed job with beach views and it all started by taking the first step.
In fact, a 2018 survey of 500 digital nomads conducted by FlexJobs revealed 88 percent said becoming a digital nomad made a huge improvement in their lives.
If you are making the leap towards life on the road then invest in good international health insurance as you don't want to get caught out with a huge bill should you need medical care abroad (especially during a pandemic)? Check out this succinct podcast episode that covers Expat Health Insurance. A high-quality global health plan for digital nomads is really critical these days, especially with COVID-19, but also note that just because you may be young and healthy, anything can and unfortunately can happen.