The beginning of 2020 was quite scary for American expats because everyone was excited to plan out the new year and go places and visit their loved ones, instead, all of us got locked in our houses due to the sudden Corona Virus outbreak causing one of the worst pandemics this world has seen.
Every country in the world decided to go under lockdown to avoid being affected by the deadly virus.
The idea of lockdown sounded nice at first because all of us got to take a break from our busy lives but
no one knew when this would end and soon staying at home and doing nothing all day became unpleasing
as it didn't seem like a break anymore.
But now as the year is ending and due to all the precautions and measures we've been taking for our
own safekeeping has helped lessen the number of cases each day, at this speed, the lockdown will soon
end and all of us can go back to the lives we meant to live prior to the year we lost, meaning we can give
ourselves a break to actually break out from the quarantine lifestyle we were living under pressure and
go abroad to give ourselves the vacation that we deserve.
Following are the places American expats & global citizens can visit in the year 2021, grab your bags and start packing already.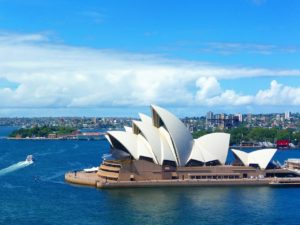 1. Australia
Global nomads are adventurous and seek to do new things every day, Australia is the best place for
them because it is a paradise for adventure seekers and not only that but its beautiful and mesmerizing
sea view will make it harder for you to leave once you see it. Australia takes pride in its beaches because
they have one of the world's best beaches.
Australia has almost 10,000 beaches that you can choose from. Hyams Beach is known to have the
whitest sand in the world. Australia accommodates powerful biodiversity. Compared to additional areas
of the planet, it has rare wildlife. Common animals wander spontaneously in the woods. The country's
traditional icons are koalas, kangaroos, and emus. Another popular reason to pay a visit to Australia is
the scuba diving and snorkeling about the Great Barrier Reef, the entire Reef is larger than the UK,
Switzerland and Holland if combined together.
Note that visiting Australia is going to be impossible or very difficult until the COVID restrictions are removed or adjusted.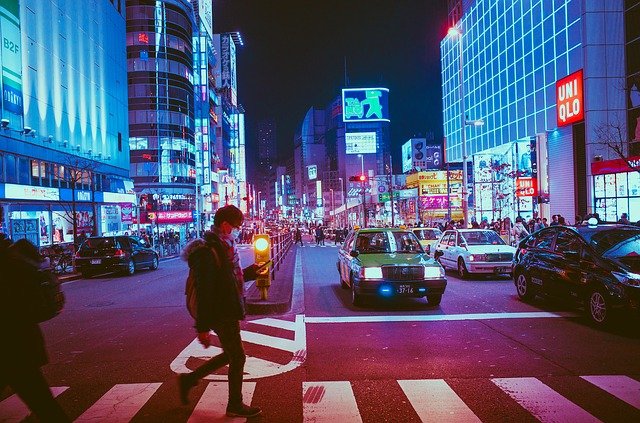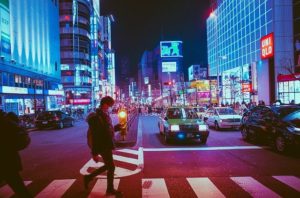 2. Japan
If you're an American expat that loves nature then you will fall in love with Japan and the beautiful
sceneries that Japan has to offer. Japan shows the finest blend of both eastern and western cultures as
it one of the oldest civilizations with a diverse history. Japan is a beautiful country packed with all sorts
of exhilarating experiences that you will not find elsewhere, it is culturally rich with a twist of
modernism that makes it a comfortable place for everyone else to live.
Japan has some of the most breathtaking waterfalls in the world that are enjoyed by tourists. Mount Fuji  is an infamous place to visit during any time of the year and especially in the spring, the flowering of the cherry blossom is a sight no one wants to miss.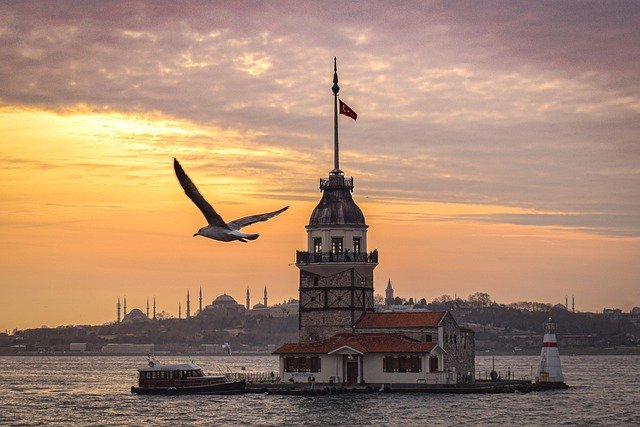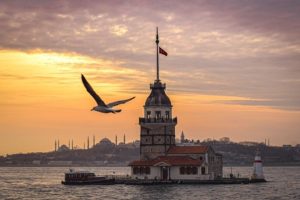 3. Turkey
Turkey is welcoming, gorgeous, aesthetically rich, and affordable. It is advanced enough to be
comfortable yet traditional enough to be fascinating. Turkey is one of the globe's top 10 travel
destinations.
American expatriates who love history would love visiting places like Aya Sophia or Mount Nemrut. The
path from East to West, Istanbul is a city that in no way rests with copious enchanting buildings and
royal residences. It's home to energetic nightlife and numerous restaurants which is very exciting for a global nomad.
Istanbul without a doubt is one of the urban communities in the world that an American expatriate should visit at least once in life.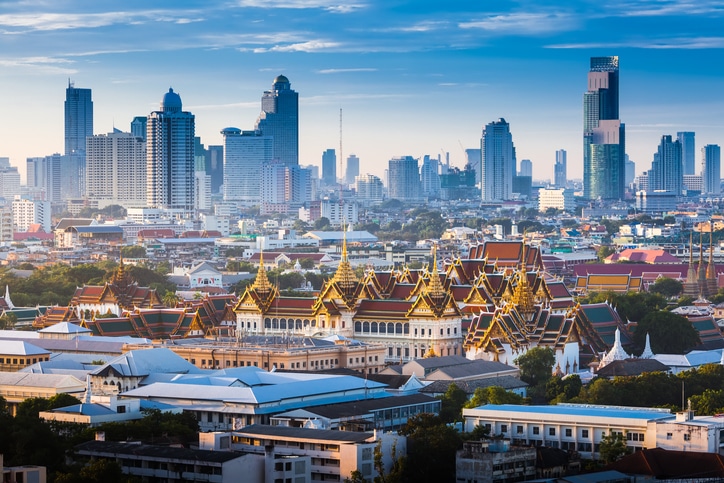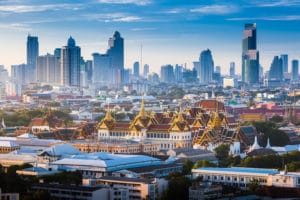 4. Thailand
Thailand is home to ample wildlife in its national parks, mountainous grounds, and shores. One of the
most famous parks for wildlife in Thailand is called "Khao Yai National Park" located in the center of
Thailand, shelters wild boars, tigers, and elephants. Thailand is also widely acknowledged for its
spectacular Buddhist Temples. Buddhism is the main religion followed in Thailand, and it shapes
everything including their architecture and how people relate with each other.
In every street of Thailand, there are open-air stalls that serve up the cheapest and the most fulfilling
meals you can find. You will be hooked on a steaming bowl of noodles next to some kid, office worker,
and bank president. Food from street vendors in Thailand is a wonderful balance and essential to Thai
culture.
Thailand has incredible beaches. The beaches are warm with clear blue water, and splendid views. The
sea life is also breathtaking. There are many various categories of seashores in Thailand; from pleasant, to relaxed, to exciting events from dusk till dawn that will surely be enjoyed by American expats.
5. Paris
Paris is one of the most romantic cities in the world to visit especially if you're traveling with a loved
one. Paris never gets boring in any season you want to visit it in, it always remains aesthetically pleasing.
"Paris is always a good idea", as Audrey Hepburn said.
Starting from proposals under the sparkling Eiffel Tower, to scenic walks along the Seine and candlelit
dinners outdoor, the chances for romance are boundless and all over the place. French cuisine is also
famous worldwide, and you can find some of the finest of it in Paris.
Paris offers world-class shopping and a vibrant fashion scene, and lots of exciting museums and art
galleries, perfect for a global nomad. Paris always fascinated terrific artists searching for inspiration and
fame. People can visit the masterpieces of creators like Picasso, Dali, or Monet in gorgeous, intimate
museums or even in their creative seminars.
When you are choosing your destinations and making your life abroad, you should opt international health insurance policy that will provide local & global medical coverage, but also back home and regionally. One can easily get such plans quoted and purchased online – most plans will cover you globally excluding or including the USA.