Mauritius is a haven for expats, retirees, and digital nomads, and it's easy to see why. The laidback atmosphere, welcoming community, and accessible immigration policies all make it a great place to live, work, or retire. Plus, it also just happens to be one of the most beautiful islands in the world. With Mauritius introducing new visa policies to encourage residency, now is a better time than ever to set up your base on the island.
Reasons to Move to Mauritius
In fact, many South Africans are now moving to Mauritius to take advantage of these new visa and COVID policies. If you are thinking of doing the same, let this guide convince you why you should move to Mauritius.

Natural Beauty
Right off the bat, Mauritius is a gorgeous place to live and work. Even at a size of 800 square miles, the island features pristine beaches, majestic mountains, thick rainforest, and breathtaking waterfalls. With all that at your fingertips, you'll never run out of places to explore, whether you just want to relax on the beach or rappel down a waterfall. Move to Mauritius, home to a variety of exotic wildlife. It was once the home of the dodo bird, but today you'll also find over 100 species of bird, colorful geckos, plus sperm whales and dolphins on the coast.
Welcoming Visa Policies
Mauritius already had favorable visa policies, but its new long-stay visa program makes it even more accessible for global nomads and expats to explore Mauritius. The Premium Travel Visa allows visitors to stay in Mauritius for a full year. The downside is that you must receive your income from outside Mauritius to qualify, but this does mean that digital nomads and retirees can make good use of this program. The standard policy for most countries allows visitors to stay in Mauritius for up to 90 days without a visa. Either option is a great way to get a taste of Mauritius and see if it's right for you full-time. If you decide to stay, professionals and retirees can apply for residency permits based on income levels, and you can apply for permanent residency after only 3 years.

Low Cost of Living
Another big draw for expats willing to move to Mauritius is the low cost of living. While some items may be more expensive due to the island location, this is heavily outweighed by the low price of housing and the favorable tax rate. Port Louis is the most expensive place to live, with the average apartment costing between $400 and $800 per month. However, housing becomes much cheaper outside of the city, and a robust public transport system makes it easy to commute if needed. Taxes are also a huge plus for expats in Mauritius. Income is subject to a low tax of 10%, and 15% at higher incomes, meaning that you'll be able to keep more of your salary for living and travel expenses.
Active Job Market
Mauritius has a growing job market, especially in the technology and communication sectors, with most of these jobs available to expats. Tourism and hospitality is another thriving industry in Mauritius and is one of the main employers on the island. It's easy to register with recruitment agencies and send out CVs to interested companies. English is also the main language used in business and education in Mauritius, making it an accessible job market for expats. However, it is helpful to learn a bit of French, as the language is spoken by the majority of the population. The average income in Mauritius is around $2,000 per month. Given good internet access and speeds, you may want to consider that you can work remotely as a digital nomad. Not sure I can think of a better place to be a global or digital nomad.
Education
Mauritius has one of the best education systems in Africa, with free education from preschool through university. The island also boasts several high-quality international schools, both French- and English-speaking, which offer opportunities to take international exams like the International Baccalaureate or GCSEs. This means that children studying in Mauritius can be prepared to enter high-level universities abroad or to attend one of the excellent universities on the island. Or you can study there remotely.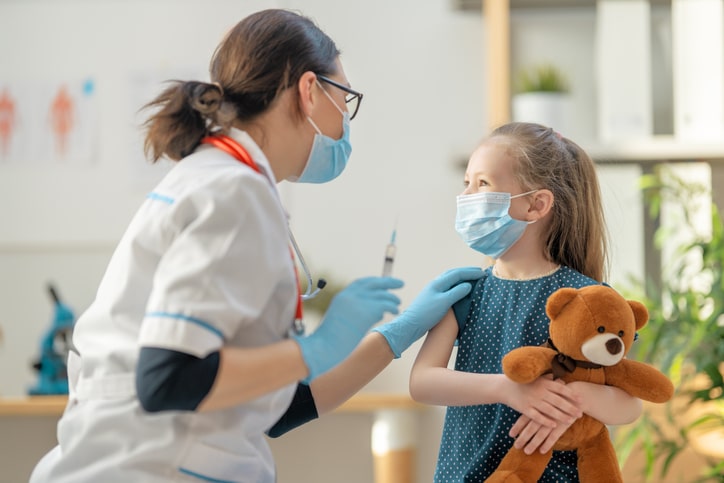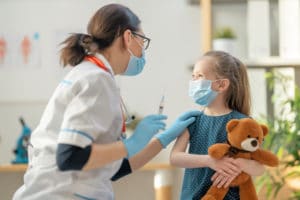 Health Insurance for Expats in Mauritius
Public health insurance in Mauritius is free-of-charge for all residents, although public facilities often have long waiting times and have lower-quality services than private hospitals. Private hospitals offer high-quality care but can be quite expensive, so it is important to get private international health insurance when you move to Mauritius. This means that you'll have access to private health services without any significant expenses & also allow for medical treatment on a global basis, including back home. You should also remember that serious medical conditions and accidents may require that you be medically evacuated to another country for treatment, such as South Africa. You can also check out the global health insurance resources page of this website.
The bottom line is that as the world opens back up, Mauritius is a beautiful and relaxing global citizen destination for you and your family. If you have been dreaming of moving to Mauritius, maybe now is the time to make preparations.