Expat. The word, which is short for expatriate, means a person who is currently living and working in a nation that is one other than the one they were born and raised in. In today's globalized world, it makes more sense than ever for individuals looking to maximize their life experience to at least try and see what it is like to live and work in another country. If you willing to relocate or become an expat in China, this blog is for you.
In fact, this is one of the major pulls of living overseas and is often assisted by the fact that most major cities around the globe have a thriving and supportive expat community, ready to help the new emigrant get settled and navigate those tricky early moments of resettlement.
Why People Become an Expat in China?
In recent years, China has become a prime spot for those looking to expand their global horizons, and become a more rounded potential employees in the long run. So below, here are ten quick tips to making that move as seamless and successful as possible for any would-be expat to China.

Do some research
The best thing for any expat to do before leaving is to speak to other people who are currently living and working in China. Find out what their real day-to-day experiences are like, and try to find out what is different than back home, and what is similar. Touching base with others in the same situation is far more likely to yield honest responses than some social media outlets may portray.

Get educated
With over a billion people among its population, China has a potential market for English learners in the tens of millions, if not hundreds of millions. Therefore, it makes sense that there will be a lot of employment opportunities for a TEFL teacher (TEFL, of course, stands for Teaching English as a Foreign Language), and this offers a whole host of chances for the wannabe TEFL pro to choose the position that is right for them.
Complete a TEFL Certification in China
However, a brief note of caution, as many educational institutions now require a high level of knowledge and expertise from their TEFL tutors. For a TEFL teacher, this means it typically makes sense for them to complete a TEFL Certification in China. By doing this, they can be ready to go and available to start any TEFL position that comes up much more quickly, and as a result, be more employable to recruiters on the lookout for a promising TEFL trainee.
This provides the necessary academic framework for the teacher to feel confident in their content knowledge, as well as essential hints and tips on the latest in current EFL pedagogy and teaching approaches. What is more, the courses are run by experienced TEFL experts, who are adept in handling questions on issues as diverse as classroom management and syntax, or which phrasal verbs and idioms to focus on and which to steer clear of.

Contemporary Chinese society
While China is often portrayed as a traditional and more agricultural nation, the modern nation could not be further from that antiquated view. With high speed bullet trains connecting commuters and tourists alike to the larger metropolises, and technology improving all the time, there is something for every visitor to enjoy.
Of course, with all these modern amenities, it should be borne in mind that there are still large portions of the population who do not have a working knowledge of English yet. This could mean that it is necessary to pick up a smattering of local phrases, in order to ensure any travel or tourism activities proceed smoothly.
Diving into the expat experience
For expats, this means the chance to really get to know the country as a whole. Whereas in the past it might have been more challenging to travel from place to place without at least a smattering of Mandarin Chinese (or Cantonese, for those based further in the South), now it is relatively straightforward to navigate from place to place in search of another tourist highlight.
Consider the capital
Although Shanghai is the biggest and most popular city in China among surveyed expats, there are plenty of other possibilities for the expat willing and able to relocate to this major nation. The capital city, Beijing, was home to the 2008 Olympic Games, and the Bird's Nest and Ice Cube stadiums still light up at night in honour of this tremendous occasion.
The Great Wall of China
For others, visiting the Great Wall of China is absolutely a bucket list must, with the trail extending for many hundreds of miles, offering expats the chance to truly take in the splendour of the views, and imagine what it would have been like to live there in the past.

Other tourist highlights
A couple of other places of note include Qingdao, which boasts a large port for shipping, and a world-renowned beer, made famous by the fact that they inherited German brewing skills during the middle of the 20th century. Alternatively, Guangzhou and Shenzhen are major university towns in the South, offering a more trendy and urban edge to their lifestyles than many other cities in China.
Economic growth
Not so long ago, the overwhelming majority of the country was rural and based upon the notions of arable and pastoral farming. Not so anymore, with a number of government initiatives that have led to an economic boom in recent years.
Naturally, this growth spurt has positively impacted the lives and standard of living of many in the nation's largest cities, which has created a plethora of jobs and increased the overall welfare of both local citizens and expats.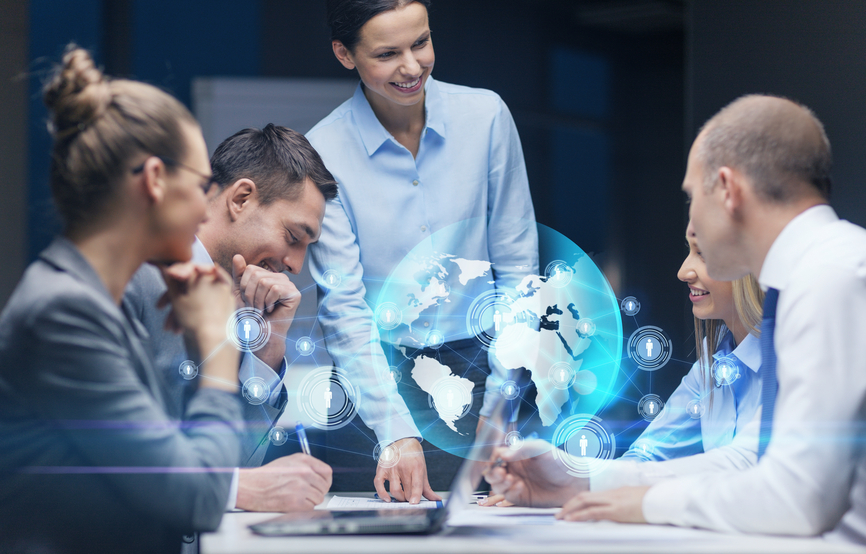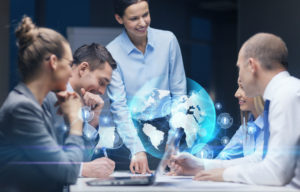 Low costs of starting a business
One aspect for any entrepreneur expat to consider is that the initial cost of setting up a business in China is relatively low, especially when compared to those expenses in many of the most populous Western nations. For the longer-term TEFL wannabe, this could be a serious consideration for a full-time move to the country in the future.
The benefits of this are threefold. First of all, it enables a quicker entry into the marketplace, so if the budding entrepreneur has a great idea, they do not have to spend months trying to raise the capital needed to get such a venture going.
Secondly, it also reduces the barriers to entry overall, as more cash can be on hand to deal with other issues that may come up unexpectedly, such as tax bills, a leaky roof, or a sudden need to hire more workers.
Last but by no means least, it provides a smaller financial hit if the idea does not come off, and means that there is much more chance of that entrepreneur being able to try again with a new business idea in the future. To get information on healthcare system in China check our destination guide pages.