As global citizens, expatriates learn pieces of many cultures and gain a broader understanding of people, their experiences, and their challenges. Living in China is an excellent opportunity to do this and is very welcoming to expats. There are many reasons why people become an expat in China.
Become an Expat in China
Many cities like Shanghai, Beijing, and Shenzhen have rather large expat communities, and locals are excited to know you! However, being a global citizen means being prepared for anything you may face. It comes with challenges, such as learning a new language and understanding a new culture.
To become an expat in China make sure you are ready to face those challenges, the safest way to travel the world is with international health insurance. This ensures you are covered in China, have access to English-speaking doctors, and have healthcare coverage on your many adventures to other countries in Asia or visit family back home!
Here's why people become an expat in China:

1. Language in China
Many people come to China, knowing or wanting to learn Mandarin. As one of the most widely spoken languages globally, learning it can build even more opportunities for your life. However, the most exciting part about living in China is realizing how many other dialects there are to learn! Each region has its own, and learning the local dialect can help you expand your understanding of the language and get to know locals better.

2. Endless Job Opportunities
There is a massive job market for expats in China. The easiest field to work in is education because schools and training centers are always looking for native English speakers. However, if you speak Mandarin, you may be able to bring more of your unique job skills to the table!
Become an expat in China is one job but stay for a second, third, and more because of how their opportunities expand over time. Remember, your local job may give you some health insurance coverage. Still, it will likely only be valid while you're in China, and may not cover English speaking doctors, so make sure to check out international health insurance here!

3. Modern Chinese life
Modern Chinese cities are incredible. From high-speed trains to Disney World Shanghai 6 story shopping malls to some of the world's tallest buildings, getting a feel for modern Chinese life is exciting and may even be unexpected. Whether you're interested in shopping until you drop or scoping out the best milk tea shop in your city, there will always be something new to explore and something even newer being built as we speak!

4. Delicious Food
China is huge, and Chinese food is incredibly varied. From spicy Chengdu to sweet Shanghai, you could spend years living in China and still not try everything. Many people are drawn in by what they think Chinese food is, but I promise your local rendition will not compare! Any foodie would be delighted to spend some time exploring Biang Biang noodles, hot pot, and soup dumplings!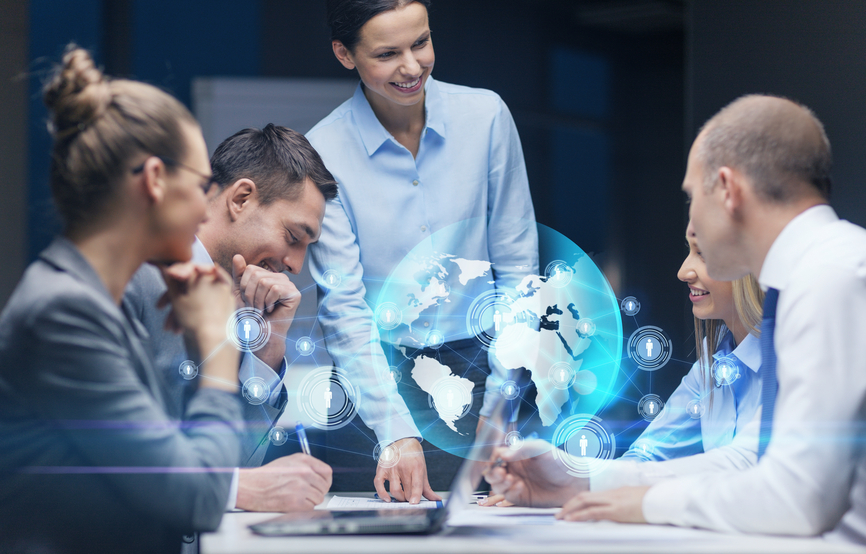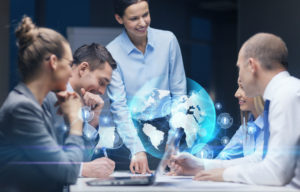 5. Start a Business
While you may need a Chinese business partner to get off the ground, expat businesses in China are quite common! As the economy grows, the more disposable income Chinese people have, the more they spend on food, clothes, and services. Also, expat-friendly businesses like restaurants serving favorites from your home country are always welcome!
A business venture or job may not be why many expatriates originally came to China, but it is why so many stays. Also, because many teaching jobs don't require you to work 40 hours a week, many expats have a lot of free time to pursue their other goals and passions.
6. Become a Global Nomad
This extra free time outside of work is also a great opportunity to begin working for yourself or build skills to work anywhere! Many people also use this free time to start online businesses and build clientele to work anywhere they hope to travel. Whether your skills are in teaching, writing, video making, or graphic design, there are so many ways you can turn your work into a job that you can travel and explore the world with.
For many people, China is a pit-stop on a life-long journey of adventure. Whether starting an online career or building skills to get a job in the next destination on your list, your experience in China can help prepare you to be a global nomad.
7. Work Hard, Play Hard
Many expats are looking for an exciting, fun place to work. Many cities, and particularly their expat communities, have a work hard, play hard attitude. Your workday may be hectic, or perhaps your work evening (shout out to night-school teachers for business people!), but after work, there are endless places to go for drinks, clubbing, and of course, the best activity in China – boozy dinner!
In Chengdu, you'll get used to hot pot or Shaokao, which go great with beer, but each city will have its own late-night drinking and eating activities to enjoy.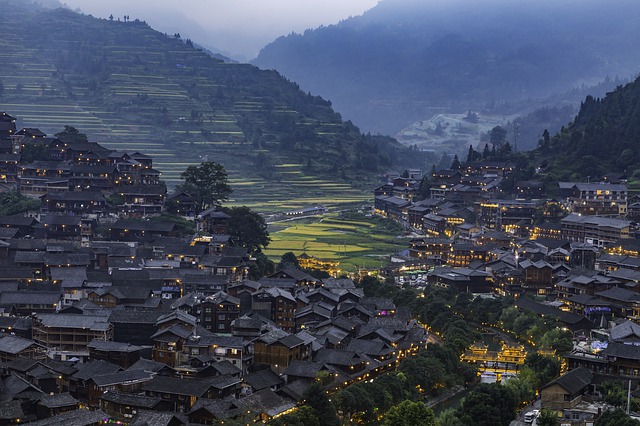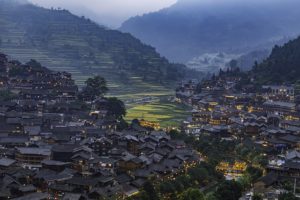 8. Culture
China has a rich history, and many people come to learn about modern China and its traditional culture and learn to appreciate some of the simpler things in life. While many jobs are in big cities, some expats take the opportunity for work or vacation to explore village life, mahjong, handmade noodles, and slow living.
If you are exhausted by fast-paced work environments, there is plenty of China to explore and appreciate, including the Great Wall, Tiananmen Square, and the Terracotta Warriors. Whether you live in a big city, small city or rural area, these pieces of Chinese history can be perfect vacation visits for expats.

9. Beautiful Nature
Speaking of places to explore, become an expat in China, country filled with natural beauties. Your weekend getaways into nature will be unmatched. In Shenzhen, you're never far from a mountain to hike. In Sichuan, you can head north to Jiuzhaigou or south to Yunnan to see Tiger Leaping Gorge. For many, a job in China is also an excuse to be near some of the world's most beautiful sights.

10. Explore Asia
China is a great location to live in if you want to be an easy, cheap flight away from any adventure in East Asia or South East Asia. Whether you spend the Spring Festival in Japan or your whole summer holiday backpacking through Thailand or Vietnam, there are daily flights to all these destinations. Some parts of South Asia are a bit further, but possible on a summer holiday. Being an expat in China is an excellent opportunity to explore the whole continent!
But What About Covid in China?
Yes, to become an expat in China is next to impossible or at least very difficult since the Covid pandemic started. Just entering China during Covid was made dramatically difficult and you were forced to endure a two to three-week quarantine in not so enticing circumstances and conditions. Healthcare system in China is good but not as good as in Europe. While China enjoyed a degree of Zero Covid for many months, the omicron variant has upended life in many cities in China, especially in Shanghai.