Things Expats Need to Know Before Moving to Bangkok Thailand
So, finally, you have made up your mind to move to Bangkok? That's a great decision for sure, but there are some things worth knowing before you board the flight to this beautiful city in Thailand. Being thoroughly prepared in advance helps you in dealing with last-minute hassles and unpleasant surprises.
If you are planning to spend your expatriate days in Bangkok, here are 10 things you should know to make your transition easier and convenient:
1. Apply for a Thai Visa in Advance
If you are seriously planning for a long-term stay in Thailand, you should apply for your visa in advance. If you are relocating to Bangkok on a job assignment, your employer may assist you in procuring a 3-month Non-B Visa initially. Your new employer will also help with the necessary paperwork so that you can apply for the Thai visa at your home country's Thai Embassy. You can also opt for a multi-entry visa if you are planning to stay in Bangkok for 6 months approximately. This visa can also be extended.
2. Keep Adequate Money with You
If you are moving to Bangkok without a job in hand, don't expect to have a stable income immediately. Carry as much money as you can to ensure that you don't run out of cash during the initial period. Note that you will have to deposit at least two months' rent as a security amount if you intend to rent an apartment for a long-term stay. You will also need sufficient cash to meet your daily expenses including food, travel, and bills. You can either live lavishly or quite cheaply in Bangkok, but make sure that all your savings are not exhausted in the first couple of weeks after reaching there.
3. You Can Purchase Everything You May Need in Bangkok
Shipping all your household stuff to Bangkok is not a good idea because you can buy almost everything you may possibly need during your stay here. Before you depart from your homeland, just pack your baggage with only the most essential things.

4. Always Deal in Cash if Possible
You can use your credit cards in most of the hotels and big shopping stores in Bangkok. However, you may struggle in using your plastic money when buying small little things like delicacies or handcrafts from the local market, or traveling on the public bus. Your country's bank also charges extra money for withdrawing cash from a Thai ATM. Find a way to keep a fair amount of cash with you before you open a Thai bank account. You should also consider completing your foreign exchange if moving to Thailand.
5. Learn a Few Thai Words and Phrases
Knowing the local language of your new abode can be a great way to adapt to the new environment and culture. Ideally, you should start learning the Thai language for at least two months in advance. Being able to communicate in the new country's native language is a great way to connect with neighbors and new colleagues. This also helps you to curb any feeling of isolation or loneliness.
6. Medical Insurance is a Must
Like everywhere else on earth, there is a possibility that you may experience road accidents during your stay in Bangkok, especially if you travel often on motorbikes. The fact is that the standards of safety and health are not very high in Thailand as compared to the Western world. Buying international health insurance before you make the would-be cheaper as you can take advantage of the various lucrative deals from insurance companies. Hopefully, you would never need it; however, purchasing travel insurance will give you much-needed peace of mind.

7. Bangkok is Much More than Red-light Streets
Many people have a negative impression of Bangkok's amazing nightlife. Even though it is called the 'Sin Capital of the East', it is not just about mysterious bar girls waiting to entice and then loot Western customers. Of course, the red-light streets are part and parcel of Bangkok. However, there are innumerable things to do and enjoy in Bangkok apart from indulging in adult fun.
8. Your Age Surely Matters
Thailand has a tradition and culture that stick to immense respect for elderly people. Younger people are expected to give up their seat for an elderly passenger on a bus or any public transport. The older customers are also given the chance to jump the queues in grocery shops while waiting for local transport.
9. Locals Usually Consider Foreigners to be Rich
Without sounding a racist, it is often seen that the Thais think of white people to be rich. If you start dating a Thai woman, you may be expected to pay for every expense from your pocket. In such a scenario, it would be wise to discuss things up front and at the initial stages so that your relationship with any Thai local is not based on money and not soured eventually.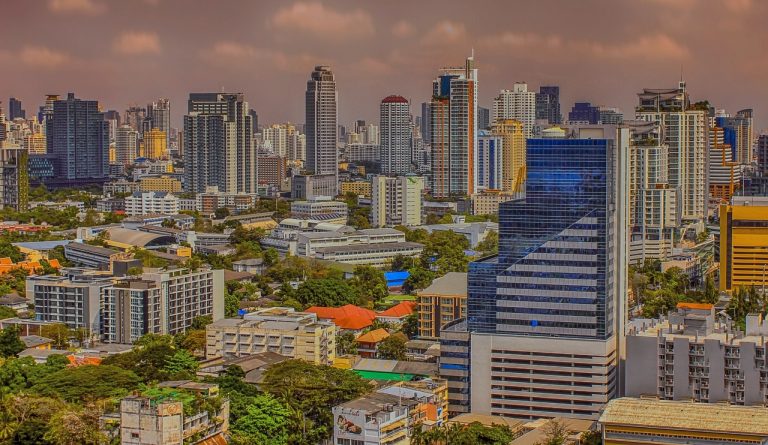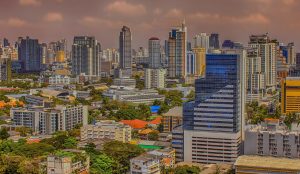 10. Keep Yourself Healthy and Hearty 
Being healthy is not in our control always, but taking the necessary precautions is a must if you are moving to Thailand. You should be aware that Zika and Dengue cases are in high numbers in Thailand. Get the right vaccinations before and after you move to Bangkok. You can enjoy a very successful expatriate life in Thailand if you are a little cautious initially. Note that there are some excellent hospitals and doctors in Bangkok. It is easy to get great medical treatment, but you should make sure you have adequate medical insurance.
Summing Up for Expats in Thailand
It is important that you have a basic understanding of everything that this Asian expat destination has to offer. Moving to a new country means that you will have to deal with various challenges along the way. If you can adjust to the new lifestyle and new surroundings in a quick time, you will definitely find a way out for dealing with the immediate challenges. It's time to live life 'Thai' style!