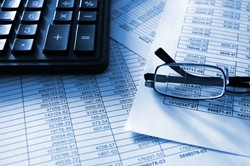 The Financial Guide to Leaving South Africa
Planning a move abroad is a big step in many ways, particularly if the move will be a permanent one. You'll have to think about a new job, a new house, preparing your family for a whole new life, maybe even learning a new language. It's a lot to think about, so check out our Expat's Manual for a little help organizing your departure.
In all the excitement, it can be easy to forget about the financial side of things, all that pesky paperwork you'll have to fill out, and the millions of things that could go wrong. This guide is here to help you make your move as smooth as possible, understand the financial implications of leaving South Africa, and help you get the most from your money.
Planning well in advance
It's important to contact your bank and explain that you are moving abroad at least 60 days before you travel and provide them with a forwarding address. Make sure to cancel direct debits, like gym memberships and phone bills in advance, as you're often signed into a contract for a certain amount of time. In particular, South African insurance companies are challenging when it comes to canceling policies. You may find that many practically refuse to do so, so get this sorted well in advance.
Power of Attorney
If you give someone, you trust power of attorney. They'll be able to deal with any financial problems after you leave SA. If you can, give your bank a copy of a power of attorney together with a copy of your ID book and a letter confirming that you have granted power of attorney to a named person.
Banking
Keeping a South African bank account is a good idea, but make sure to get your internet banking set-up well in advance so you'll be able to access your affairs from abroad – it will be much harder after you move. Interest rates are high in South Africa, so if you have any savings, leave them in a South African account. If by some miracle, the Rand improves, you'll also cash in on this.
Cash and supplies
Depending on where you're moving to, you might want to stock up on small toiletries before you leave South Africa. It sounds a little strange to say you ought to take toiletries somewhere you are moving to live, but as the Rand is weak compared to the British Pound and US dollar, it actually makes perfect sense! If you're moving to the US, the UK, even Australia or New Zealand, these items will seem very expensive (about R30 for a tube of toothpaste in the UK!) in those crucial first few months, especially if you aren't earning a wage in your new home yet.
It's also a good idea to travel with enough local currency that if you do have some banking disaster, very possible with all the paperwork required, you won't be total without something to fall back on. Choose a specialist site like Travelex, which guarantees the best rate of a currency exchange when you order online in advance.
Formal financial emigration
There are some serious benefits to formally financially emigrating – although you may not want to do this straight away. When you do, you will be able to transfer any pension proceeds you might hold in South Africa, utilize R8M per family in emigration allowance, which cannot otherwise be moved, have South African inheritance transferred to an overseas bank account, to name just a few of the pros for this course of action.
However, it is important to note that some of your assets may be blocked after you do this, so the decision takes careful planning and consideration.
Read more on financial emigration here.
This financial guide to leaving South Africa and starting a new adventure abroad was written on behalf of the world's leading foreign exchange specialists, Travelex.