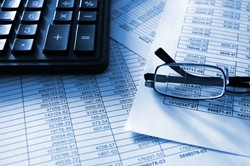 Considering using expat offshore banking services? Here are 8 frequently asked questions about offshore banking.
1) What is an offshore bank account?
An offshore bank account is a holding account that is opened outside of the account holder's usual place of residence. An offshore bank account can either be opened in the name of an individual (personal account) or a company (corporate account). Many people form an offshore company solely for the reason of holding a bank account as this can help to protect their confidentiality and privacy.
2) Are offshore banking and investment options are open to expats?
Expatriates often enjoy a lot more flexibility when it comes to banking and investments because they have a footprint in more than one country. The options that are open to expats can often depend on the tax regime that is in place in both their home country, but if you are planning on living overseas for a fairly prolonged period to time you are in a great position to take advantage of offshore financial services that can offer you tax benefits. In addition to this, many countries that would otherwise charge high taxes offer great incentives for people who are non-resident.
3) What are the benefits of offshore banking for expats?
Anyone who is living overseas should seriously consider opening an offshore bank account and should research the options available to them as much as possible. Here are just some of the benefits of offshore bank accounts:
No tax is payable on any interest that is generated in an offshore bank account so this means that, at the very least, you can use this account as a place to hold your money without facing interest charges.
It is usually possible to hold cash in offshore accounts in a range of different currencies. If used properly, this mechanism can help you to manage currency risks between the currency of your home country and that of your host country.
Offshore accounts can help you to protect your assets. Any assets that you hold in your home country may be subject to political and social factors that are beyond your control. For example, the government of your home country may decide to raise inheritance tax or may suddenly raise taxes. Relocating your assets can give you much more control over what happens to them.
Offshore banking can give you access to banking products and services that may not be available in your home country.
In many cases (although in some countries this is becoming a thing of the past) offshore banking can offer you a level of privacy and secrecy and can protect your funds from the eyes of the government of your home country.
4) What are the disadvantages of offshore bank accounts?
Offshore banks do not always offer security for your money. Many countries insure the money held by their residents in the home banks but such a guarantee will not be on offer in an overseas account. If you place significant amounts of money in an overseas jurisdiction that then faces a coup or a major national disaster you could find your entire savings wiped out—and you will not be able to do anything about it.
In addition to this, you have to bear in mind that offshore accounting is a business that is founded on legal loopholes and skirting the law. You may therefore come across some very dishonest people and find yourself scammed out of your money.
5) What types of account are available?
There are a large number of different accounts available and they are specifically designed to suit a whole range of different needs and requirements. There are both fixed and variable rate accounts and some offer credit and debit facilities.
6) How can I open an offshore bank account?
There are a large number of offshore banks and accounts available. Perform a simple search on the Internet for offshore banking companies and you will see that the list of providers and law firms promising to be experts in offshore services is endless. You need to perform due diligence and thoroughly research any bank or law firm with which you are intending to do business.
Since the events of 9/11 banks have required higher levels of disclosure. However, opening an account is still relatively straightforward. Requirements differ for opening an account but you will generally need at least $1000 USD, a passport that has been notarized or certified in some way, proof of your address, a bank reference and a statement that details the reasons why you need the account.
7) Should I open an offshore bank account?
While offshore bank accounts do have a large range of benefits, it is important to note that they are not suitable for all expats. Many expats are paid in a single currency and have straightforward banking needs. For them, an offshore bank account may be completely pointless and will incur costs unnecessarily.
For many U.S. citizens, FBAR regulations mean that the benefits that they once enjoyed as a result of holding an offshore bank account are no longer valid. Furthermore, offshore banking accounts are not entirely legal for U.S. citizens. If you're a U.S. citizen and are tempted by an offshore account make sure you fully research what you are, and are not, allowed to do when it comes to offshore banking.
8) Is offshore banking legal?
While the majority of offshore banks are very legitimate, some are not and it is important that you thoroughly research the banking options on offer and their compliance with the rules of your host country. While, offshore banks can help expats to save money on taxes and can make life much easier for those who operate in different countries and currencies, it is crucial that you ensure that you stay within the realms of the law at all times.
Please note that this article is intended for information purposes only. You should always consult an experienced and qualified financial advisor before making any banking decisions or opening an offshore bank account.