Learn About Accommodation Options in Vancouver for Expats
Housing in Vancouver is expensive by North American standards, but in the median price range by global standards. The economic downturn of 2008 triggered a modest drop in real estate prices, but the dramatic drop seen in parts of the U.S. has in no way been mimicked in Vancouver. As of early 2011, houses in less-than all-out desirable neighborhoods are selling for record prices and the detached, single-family home in Westside Vancouver continues to be largely unaffordable for the average buyer, in the million and a half to multi-million dollar range. Although some die-hard optimists continue the vigil for an overnight plummet of the real estate market, this scenario is far less likely to play out than the more realistic steady rise in prices, sturdily bolstered by the highly lucrative 2010 Winter Olympics.
Vancouver Housing Market for Expats is Expensive
For most expatriates, rental housing is the accommodation of choice, particularly when one is not relocating permanently. Rental prices in Vancouver are competitive with other major North American cities, although on the higher end of the scale. It can be somewhat challenging to find a desirable rental, particularly if one is on a budget, as there is a fairly critical shortage of affordable rental housing in Vancouver. And admittedly, owning a pet tends to somewhat limit the options, but options do exist if one is diligent in their search. If budget isn't a constraint, housing is easier to secure and more options exist.
According to data tracked by Rentals.ca, rental prices have dropped in Vancouver year over year in 2020, but the city still has very expensive rental rates. The average rental for a one-bedroom in Canadian dollars in 2020 is:
Vancouver $1855
North Vancouver $1871
Richmond $1730
New Westminister $1511
Surrey $1403
Burnaby $1403
Most apartments and flats in Vancouver are referred to as condos. Many condo buildings offer amenities such as pool, club-room, fitness center, and more, particularly in the downtown core, if the buildings are high-rise. Low-rise buildings tend to offer less in the way of amenities, but make good choices for those wishing to live below the 5th floor. Other rental choices include "suites" in private houses (part of the house), whole-house rentals, and residence hotels.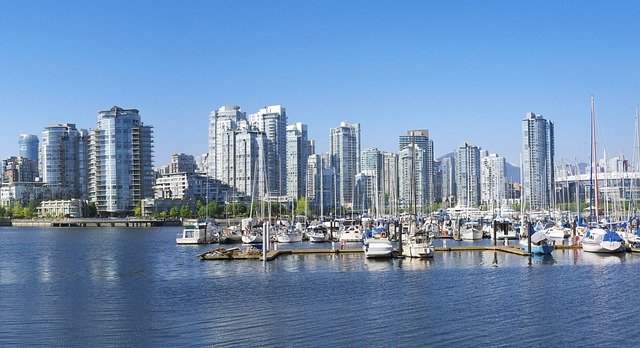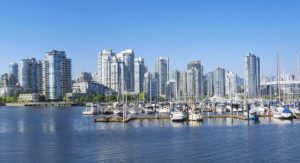 Vancouver Condo Market for Expats
Vancouver is fast becoming a city of condos. There are many new condo buildings in almost every neighborhood and, as long as one is willing to pay a premium to live in (typically) luxurious surroundings, finding an available condo for rent is usually not a problem (finding a decent place to live at a lower price is more difficult). There are plenty of older buildings offering rentals as well. The Westend neighborhood of the downtown section is densely populated with such buildings, which are typically low-rise and offer older condos that may or may not have been updated to today's standards of granite and stainless kitchens and sleekly tiled washrooms with uber-modern fixtures. Still, many of them feature original hardwood flooring and character features amidst the standard aluminum-frame windows, funky washrooms in "decorator" colours, and minuscule kitchens tacked on as afterthoughts. Such rentals are typically in high demand and voraciously sought after. In the Westend, landlords don't bother advertising in the paper or online; a simple "For Rent" or "Vacancy" sign outside the building is all that is needed to quickly procure new tenants (caveat: if you find a place you like, snap it up quickly before someone else does!).
In Vancouver, many single-family homes have been divided into "suites." Most of them are older, heritage homes built around the turn of the 20th century, and they are typically expansive, with ample room for two, three, or more suites within the same house. The suites vary in size, but most of them are 1-2 bedroom, between 600-1000 square feet, and nearly all of them have been updated, yet offer plenty of vintage charm with features such as fireplaces, hardwood floors, leaded glass windows, exposed beams and/or brickwork, crown moulding, and in some cases, original clawfoot tubs. Finding a rental in one of these homes takes a fair bit of effort, but the payoff can be well worth it.
If the price of your expat life in Vancouver is no consideration and one needs the space, renting a whole house is a viable option. Although harder to find, houses for rent do exist, but be prepared to pay rental fees from $3500 upward per month, depending on the location, size, and features. Residence hotels offer the least-frugal option of all; most rooms in such hotels cost at least $250 per night, even for extended stays. This is usually not a long-term viable option for expatriates in the process of relocation, although it might be a short-term solution while one searches for housing.
The housing market is predicted to continue to rise in Vancouver and surrounding areas, which is good news for sellers but bad news for buyers. However, rental prices don't necessarily reflect this trend and rents have stayed at more or less the same level for the past several years.