As the world becomes increasingly interconnected, more and more people are looking to embrace the expat lifestyle. One country that consistently attracts attention is Canada – a land known for its friendly locals, vibrant culture, and stunning landscapes. 
But is this really a nice place to go? And if yes, what are the exact destinations to consider? We have contacted many people in Canada, such as real estate agents, window and door replacement experts, immigrants that are already in Canada, and many other specialists, to make a breakdown of the top 5 Canadian cities for expats in 2023, focusing on factors like quality of life, cost of living, and job opportunities. Sounds exciting? Keep reading!
What Factors To Consider to Choose the Best City in Canada?
To provide a comprehensive view, we will evaluate each city based on the following parameters:
Cost of Living

: Including housing, groceries, and transportation.

Job Opportunities

: Assessing the local job market and career prospects.

Quality of Life

: Healthcare, safety, education, and recreational activities.

Expat Community

: The size, diversity, and activities available for expats.
Toronto – Endless Opportunities Yet Demanding Lifestyle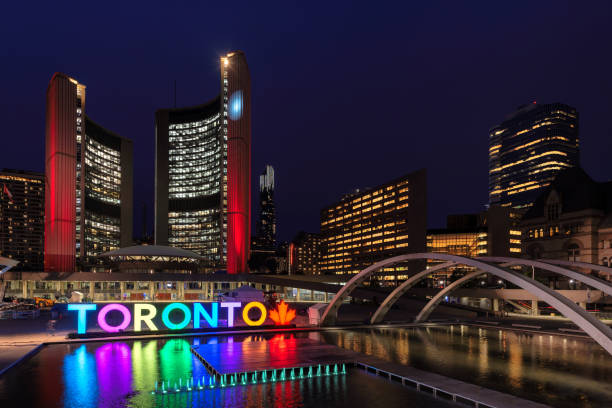 Known as Canada's economic powerhouse, Toronto offers a vibrant mix of culture, food, and opportunities, making it an attractive destination for expats.
Expat Lifestyle

: With its diverse population, the city has a global flavour. Expats can find communities from virtually every corner of the world.

Cost of Living

: While Toronto can be expensive compared to other Canadian cities, salaries tend to be higher to match. The average cost of a one-bedroom apartment in the city center is around 

CAD 2,500

.

Job Opportunities

: Toronto's job market is robust, with opportunities in finance, technology, and media often available for newcomers yet demanding a high level of English, a distinguished diploma and proven records of professional skills.

Quality of Life

: The city boasts a strong healthcare system, excellent public transportation, and many recreational activities. Its 

safety index is 57.57

.

Expat Community

: The expat community is thriving and diverse, offering various social and professional networking opportunities.
Vancouver – Best Weather, High Prices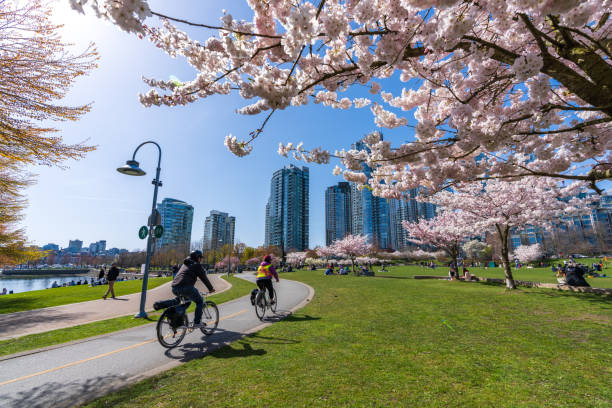 Nestled between the Pacific Ocean and the Coast Mountains, Vancouver is a nature-lovers paradise with a bustling urban center. Vancouver, BC, is usually considered the best city in terms of climate for non-natives since the winter season is quite mild compared to those "harsh" weather conditions you might face in Winnipeg, MB or Calgary, AB.
Expat Lifestyle: Known for its high quality of life, Vancouver offers a blend of outdoor adventures and city amenities.
Cost of Living: While living costs can be high, particularly for housing, many expats find the lifestyle worth the investment. The rent is usually of the same level as in Toronto. Still, according to many BC window and door replacement experts, the property will be of better quality, requiring fewer renovations.
Job Opportunities

: Vancouver is a hub for film and TV production, technology, and green energy industries.

Quality of Life

: The city consistently ranks high for quality of life, strongly emphasizing environmental sustainability and outdoor activities. The safety index here is quite high – 

59.59

.

Expat Community

: The city boasts a vibrant expat community with numerous international clubs and organizations.
Montreal – French Speaking Paradise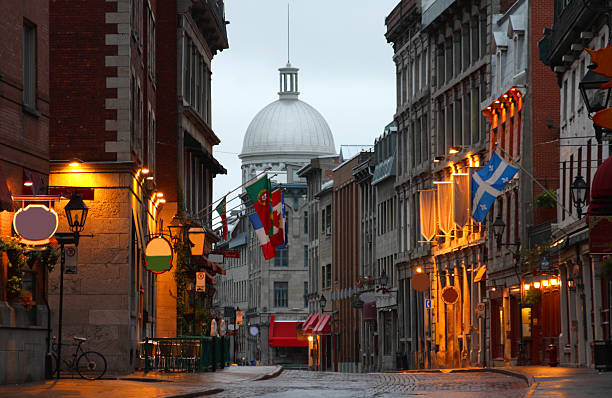 Montreal combines European charm with North American energy as the second-largest French-speaking city in the world. Its rich culture, diverse food scene, lively festivals, and bilingual community offer a distinct lifestyle. The city's affordability and thriving job markets in tech and design industries also attract many expats.
Expat Lifestyle

: Montreal uniquely blends old-world charm and modern innovation, attracting many modern and young people.

Cost of Living

: The cost of living in Montreal is significantly lower than in Toronto or Vancouver, with a one-bedroom city-center apartment averaging around CAD 1,500.

Job Opportunities

: Montreal is a major player in the aerospace, technology, and design industries.

Quality of Life

: With a rich cultural scene, excellent food, and numerous festivals, Montreal's quality of life is high, boasting an incredible 67 points safety index.
Calgary – The Middle Ground For Everyone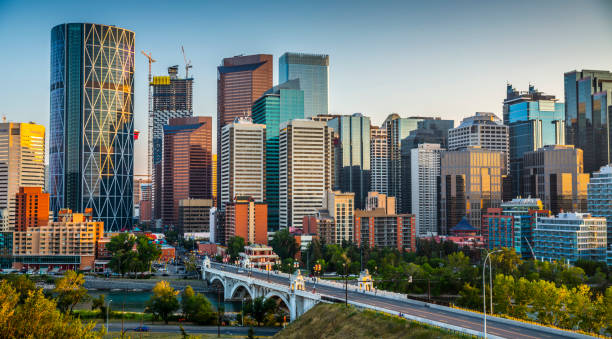 Calgary is cherished for its friendly atmosphere, sunny weather, and proximity to the Rocky Mountains. The city offers a remarkable work-life balance, encouraging outdoor activities. Its diversified economy provides ample job opportunities while maintaining a lower cost of living, making Calgary an attractive destination for many expats.
Expat Lifestyle

: Calgary offers a great work-life balance with its sunny weather and proximity to the Rocky Mountains. Even though the winter season is cold, the weather does not feel too extreme. However, what many dislikes is the constant climate change. Today it might be -25 °C, and tomorrow +5 °C due to the infamous Chinook winds.

Cost of Living

: Despite being one of Canada's major cities, Calgary's cost of living is relatively lower. A one-bedroom apartment in the city center is about CAD 1,200. However, what is interesting is that 

government rebates for home renovations

 here have the biggest claiming rate among Canadian homeowners. People here tend to renovate their properties, making them energy efficient the most across the county.

Job Opportunities

: While traditionally known for oil and gas, Calgary has been diversifying its economy with growth in technology and renewable energy sectors.

Quality of Life

: Calgary is known for its cleanliness, safety, and wide range of outdoor activities, contributing to a high quality of life.

Expat Community

: Calgary's expat community is vibrant and welcoming, offering various social and cultural events.
Winnipeg – The City of Winter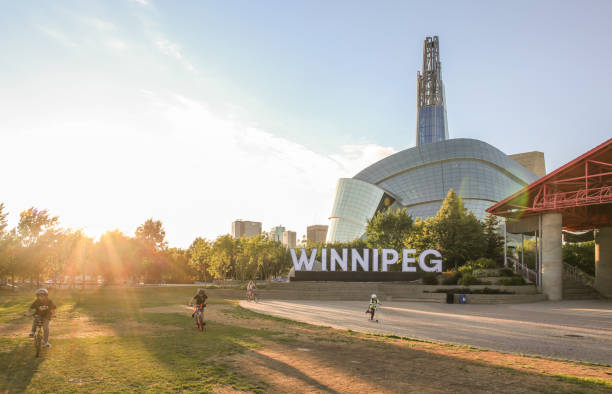 Often overlooked, Winnipeg has a rich history, diverse culture, and a lower cost of living. It is Canada's best starting point for those planning to migrate on a budget.
Expat Lifestyle

: Winnipeg combines big-city amenities with small-town friendliness, creating an appealing lifestyle for many expats.

Cost of Living

: Winnipeg offers a much lower living cost than most major Canadian cities, with a city-center one-bedroom apartment averaging around 

CAD 1,100

.

Job Opportunities

: Winnipeg has a diverse economy with strengths in the manufacturing, healthcare, and education sectors.

Quality of Life

: With various cultural institutions, sports teams, and outdoor activities, Winnipeg offers a high quality of life.

Expat Community

: Though smaller than in other cities, Winnipeg's expat community is active and supportive.
Comparison and Summary – Where To?
Each of these Canadian cities offers unique advantages for expats, whether it's the economic opportunities of Toronto, the natural beauty of Vancouver, the cultural richness of Montreal, the work-life balance of Calgary, or the affordability of Winnipeg. When choosing your Canadian home, consider the factors most important to you and how each city aligns with these preferences.