Learn About the Eight Challenges for Expats Moving Overseas
Trading your current lifestyle for a completely new expatriate life can be a big deal for you. Moving to a new destination overseas can be an exciting idea for global citizens; however, there are many challenges attached to it. The prospect of enjoying an improved lifestyle with better income can be a big lure, but you simply can't ignore the initial hurdles that you may have to face. Hence, preparation is key for international citizens, global nomads and digital nomads. Here are eight significant issues or challenges that you may encounter when you move overseas to start an expatriate life: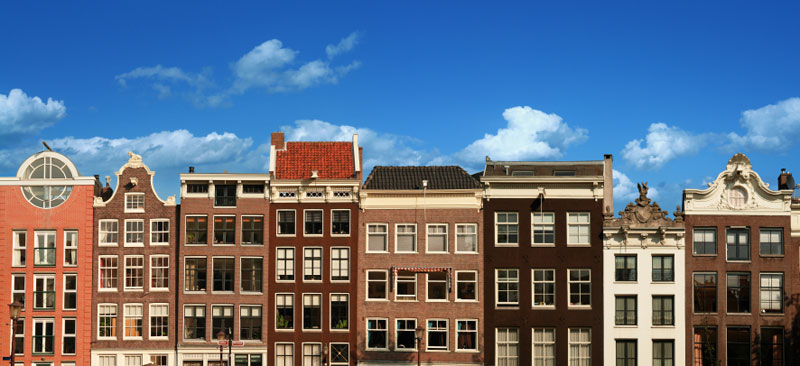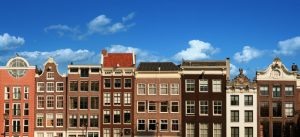 1. Housing Issues
Common issues like leaky water pipes and incomplete house repair shouldn't are common when moving into a new home. The biggest dilemma that you may have is whether you should rent a home or purchase it when you reach your chosen destination. Wide-eyed expats will advise you to start living in a rented accommodation initially before deciding to buy one.
Use the initial "honeymoon" period of five to six months to get used to the new place and the unfamiliar surroundings. Issues like frequent power cuts during rainy days, malfunctioning ATMs, and unstable internet service may gradually pop up.
In just a matter of a few months, you start realizing that a town located 20 miles away may suit your lifestyle better. This is the time when you should decide whether you should move to another town or city which may offer better facilities.
2. Being Unfamiliar with Local Regulations
Every country has its own set of laws and regulations. However, adhering to all of them can turn out to be a nightmare for you. If you are planning to purchase property in your new host country, consider getting in touch with an expert or an independent counselor to guide you.
Similarly, you will have to keep yourself informed regarding all the other legal regulations and requirements in your new haven. For instance, you may have to follow specific rules related to opening a bank account, getting a driver's license, or enrolling yourself in the social security system.
It is easy to overlook these things when you are busy adapting to a new place—having someone to assist and guide you in all these legal aspects can be the best bet.
3. Getting Acclimatised to New Climate
Having days of clear skies may sound idyllic. However, it may come with the scorching heat or unpleasant humidity. On the contrary, if the weather of a particular place is too cold, you will have to get acclimatized to it and take the necessary precautions to avoid falling sick. For instance, a North American or South European winter can catch you off guard if you are not adequately prepared.
4. Making Money Abroad
Making money in a foreign country is not at all a cakewalk. You can't be sure that your new business abroad would generate profits from the word go. Your money-spinning strategies and habit of taking financial risks may land you up in some serious trouble. So, be cautious and take calculated risks only if there are maximum chances of earning profits.
Ideally, you should invest your time and money in avenues that look sustainable and lucrative in the long run. Expats on job assignments should also be careful when it comes to managing lifestyle expenses. You can't afford to add more pressure to your already existing worries that are associated with your relocation abroad. Luckily, it is more and more easy and acceptable to live and work abroad remotely as a digital nomad.
5. Establishing a Social Network
The saying "No man is an island…" goes well for expats too. Leaving your close ones behind and venturing into a new world can make you feel lonely and isolated. Initially, making new friends in an expat hub is also a struggle. This is a challenge most expats face during the preliminary period. As you gradually settle in your host country, you can start getting in touch with fellow expats and make friends. You can also integrate with the local folks by taking up some social or community services.
6. Missing Loved Ones
The majority of the expats returning to their home country have one common complain – missing family and friends. This is a severe issue because it can have a considerable impact emotionally and psychologically. Being away from loved ones is a huge challenge, no matter how tough you mentally are. Leave enough room for family visits when you plan your annual budget. Ideally, you should visit your family at least twice in a year if your finance permits.
Make it a point to connect with your family and friends through Skype video calls at least once a week. WhatsApp is another app that easily connects you to your friends and family. You can also use Facebook to video chat with your FB friends for free.
7. Learning a Foreign Language
For any expat, learning a new language can be a daunting task. The language barrier is a challenge that you can't ignore. Ideally, you should start learning the native language of your host country before you leave your homeland. This is a challenge that can impact almost every aspect of your expatriate life. This doesn't mean that you will have to be fluent in a foreign language. Initially, you should know at least the basics of the new dialect so that you can communicate with local folks and move around freely. With time you will learn to speak the new language fluently and without any grammatical errors.
We should also remind expatriates that one challenge for some is obtaining international health insurance. Global medical can be confusing for some and they will need to talk to an experienced professional advisor. We recommend that you check out our expatriate manual where we have a special section devoted to Expat Medical Insurance. You can also check out our Insurance section in the directory. Buying international health insurance doesn't have to be a challenge for most international citizens.
Overcoming Challenges When Living Abroad
"Where there is a will, there is a way," so it is your undying will or determination that will help you in overcoming all the challenges listed above. Thorough planning before making your dream move to a faraway land is a must. Don't be disheartened if things don't go your way all the time. Be brave and leave no stone unturned in your quest for a fabulous expat life overseas.