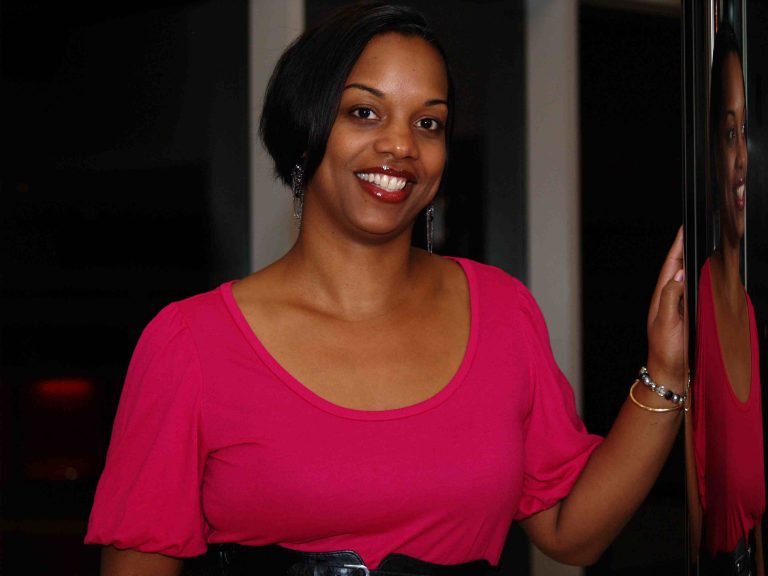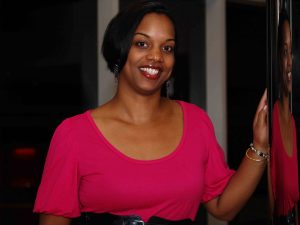 Today we meet Tricia Clarke a South American who was raised in the UK before her career in journalism took her to the USA. Tricia found love in America and exchanged the bright lights of New York for a peaceful life with her soul mate in Maryland. Here she describes the reactions she encountered when she told her friends and family in the UK that she was relocating for love, the culture shock she encountered when she first found herself living in the Southern States and describes how she has transitioned both personally and professionally.
---
Please tell us where you are originally from and what prompted you to move overseas?
I was born in Guyana, South America but have lived in East London most of my life. I have always loved traveling, especially growing up in the UK where Europe is so accessible. After studying in America during college I developed a desire to live there in the future.
At the time I began contemplating my move to America I was doing well in my career as a Radio Journalist for BBC Radio in London. I had presented a popular radio news show, interviewed well-known figures and reported from Europe, the Caribbean and the US. I wasn't really looking for a major change professionally – but when things shifted for me on a personal level it made me start thinking about what I really wanted out of life. I became the BBC's New York reporter in 2003 and loved the experience of living and working in Manhattan. After meeting someone special, who just happened to be American, I decided to move there in 2005.
It wasn't a tough decision because it felt like the natural next step for me, but it was definitely hard to leave behind the support of my family, the familiarity of my surroundings and the security of a good job. Although I hoped to advance my media career in the US, ultimately I relocated for love and that's why I have no regrets.
---
How did people react to news that you were moving abroad for love? How did you deal with their reactions?
The reactions from my family and friends ranged from 'Are you crazy?' to 'You're braver than I am!' My parents and sisters were a little surprised and secretly I think they thought I was blinded by love and would probably return home soon. But they were always very supportive and understanding. My friends who didn't work in the media business thought I was mad to leave such a great job for an uncertain future in another country. But I had thought long and hard about it and was confident enough that I was making the decision for the right reasons.
---
You left behind a busy career as a radio presenter for a more quite existence in Maryland. How did you initially find this transition and how did you deal with the emotions you experienced?
I'd like to think I didn't have any expectations when I moved but looking back I know I did. I had lived in Manhattan before, which is a lot like London – fast-paced, an efficient public transport system and a lively social scene. But my partner lived and worked in a suburban town in Maryland, where buses ran once every hour!
For the first six months I felt like I was living in small town hell! There was no nightlife, hardly any multicultural events and one main street which seemed to shut down at 9pm! This wasn't the America I was use to or the one you see in the movies. It took a while to overcome the feelings of loneliness and plain boredom.
Things only got worse when I became pregnant with my first child in 2007 and had to deal with the baby blues too! I'm not sure how I got through that period, but I guess it was mix of staying connected with my family back home, focusing on being a good mother and talking things through with my partner. Slowly I realized that I had to make the most of my situation and found a wonderful mother's group where I met like-minded individuals and developed great friendships – as well as playmates for my kids!
---
What advice would you give to someone who found themselves in a similar position to yourself?
I would definitely advise them to make a real effort to build a support system in your host country, if they don't have one already. No matter how much of a loner or workaholic you may be, we all need to de-stress and have some kind of social life. If you have no family or friends where you're relocating you have to be proactive about finding like-minded people to connect with either through a church, community group, gym class etc. It makes the experience so much more enjoyable!
---
What is the biggest lesson you have learned from your life as expat?
My life has definitely calmed down in the last seven years! I sometimes feel like I've gone from social butterfly to soccer mum! It took a while to get use to the change of pace, but I guess that's all part of growing up!
Becoming a mother and living somewhere that's very family-orientated has helped to ground me and each year has been better than the last. As I've become more familiar with my neighborhood, made friends and become involved in the local community I've embraced the positives of living in an area where the crime rate is low and the summers are long. And where my kids can have special experiences like going strawberry picking one day and sailing the next, or are only a short plane ride away from places like Florida or the Caribbean.
Career-wise I've been lucky enough to work at NPR in Washington DC and contribute to a variety of online publications. However, once I started a family I began looking for opportunities that would allow me to work from home or at weekends and I've dabbled in event planning, PR work and even face painting! Who knows if I would have ever explored these things in the UK?
I have a more global perspective on life and a whole new circle of friends. I've gone through some big life changes and had no choice but to become stronger and more resilient. I've learnt that I'm braver than I thought and I feel like after making this transition I can do anything!
---
You have carved out a role for yourself by starting your own online forum, "Brits Across the Pond." Please describe what you do and how it came about.
I love connecting and sharing common experiences with other British people in America, mainly because it makes me feel a little less homesick. However, because I don't live in a big city I hardly ever come across any. I'd always had the idea of providing a resource for fellow Brits making the transition, mainly because I had a hard time finding many useful ones myself and so I thought the best way to do this was to document how other people did it. I started by interviewing a few friends I knew in New York and Los Angeles and then they recommended people they knew and now people are reaching out to me to be included. Brits Across the Pond was born.
---
How does the site work and how does it benefit expats?
The site features interviews with a variety of expats who all have interesting stories. From actors, to journalists, to comedians most of the people I've interviewed have started to make their mark in America and achieve success. It also includes a blog about my experiences as a British mummy in America and updates on which British celebrities are making the headlines. There's been such an influx of British stars in the last few years so there's never a shortage of entertainment news.
It's really about celebrating the British experience and helping expats feel a little more connected. It seems people never get fed up of hearing or reading about how someone else did it, so these interviews provide tips and advice as well as inspiration for expats who have just relocated or contemplating relocation.
I also find that curious Brits in the UK love reading about someone who's made the move to the US.
---
What key challenges did you face when setting up your website?
My main challenge was coming up with a name for the site. I had been contemplating the idea for months but didn't actually do anything about it because I wanted to the perfect name! I asked friends and family about my suggestions but in the end I decided to go with something simple and easy to understand.
I created the website myself and took my time with the design and content.
The biggest challenge I face now with the site is coordinating interviews with busy Brits! Most of the time I find they are happy to talk about their experiences in America (especially with another Brit!) but actually pinning them down long enough to do the interview can be a challenge, due to scheduling clashes depending on what part of the US they are in.
---
What three top tips can you offer to expatriates who wish to start their own sites?
I would say it's not enough just to have a site offering links to resources or blogging about being an expat in the US because there are now so many sites out there now like that. Think about what's unique about your experience and focus on that. Are you military expat? Or maybe a site about raising expat children? Or a site focused on food from your home country? Also, join as many expat forums and social groups as you can to connect with others and get some helpful tips and advice, and also some great blog topics!
Read the full article: http://www.britsacrossthepond.com/