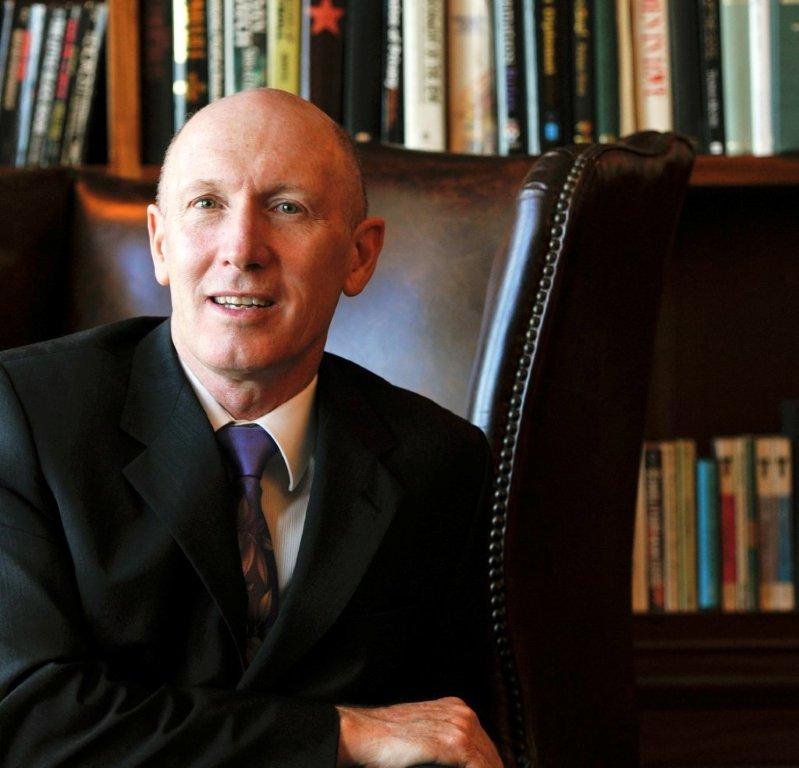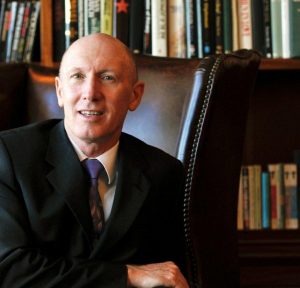 Today we meet Jim Haberkorn, a US-born expat who experienced life in South Africa and the US before settling in Zurich, a city that has stolen his heart.
Here Jim shares some interesting insights into how to make your life as an expatriate overseas a success and describes how he took his love of writing to the next level by becoming a published expat author. Harnessing the unique opportunities he has had to observe life in the U.S. and Zurich first hand, Jim has created a two-part thriller that weaved his experiences of cultural differences across two different parts of the world into a fascinating story of intrigue.
---
Can you please tell us a little about your background. Where are you originally from and why did you first move overseas?
I was born in Brooklyn, New York, but went to high school in San Francisco back in the 60's. My school was only a few blocks from the corner of Haight and Ashbury. Later I attended U.C. Davis and Boise State University. I originally moved overseas to Johannesburg, South Africa. My wife is South African. Later we lived in California and Boise, Idaho. Finally, we moved to Zurich, Switzerland because of our jobs. And this is where we've been for the past 8 years.
---
You now live in Switzerland, what took you there?
My wife and I were both offered jobs there by a large U.S. computer company. At the time, we had no children living with us so it seemed like a wonderful opportunity. Originally, we had only planned to stay for two years, but here we are, eight years later and don't know if we will ever live in the U.S. permanently again.
---
What do you enjoy most about living in Zurich?
It's a perfectly run little city. Not too big, only about 400,000 people, and because it wasn't bombed in WWII the architecture in many parts of the city is old European – stately and unique. I love the downtown. Our favorite days are spent strolling and perhaps shopping on the Bahnhofstrasse then stopping in the 650 year old Storchen hotel by the river for an extremely expensive but amazingly good cup of hot chocolate.
---
What do you like the least?
Actually, we love everything about it. But if we could change one thing, I suppose we would make English the official language instead of the hard to understand Swiss-German dialect.
---
What are the three biggest lessons you have learned from your expat life?
If you are actually living in a country and not just staying in a hotel for a few weeks, then even the most exotic location eventually becomes a routine. Our friends in America would be very surprised to see how many of our Saturdays here in Zurich are spent just like theirs – cleaning the apartment, doing the grocery shopping, and fulfilling a lot of other rather mundane commitments. Ha!
Do not underestimate the importance of the basics when it comes to quality of life: clean water and air, wholesome food, full employment, good public transportation, non-corrupt government, and safety.
There are wonderful people in every country and culture.
---
What advice would you give to someone who was relocating to an overseas country for the first time?
Don't buy right away. Rent first until you really understand the lay of the land. We waited five years before we bought our apartment in Zurich, and we are glad we waited.
Make an effort to learn the local language.
Graciously accept the differences between your old, comfortable world and the new one you are now in. Most expats we know have adjusted very well to Zurich, but the ones who haven't invariably fell into the trap of judging Zurich as good or bad depending on how closely it resembled their old life.
---
While living abroad you have written a book. Please tell us more about the book's content.
Actually, I've written two books. Both are thrillers that take place mainly in and around Zurich. The first is called Einstein's Trunk, and the second A Thousand Suns. The second was just published in March and is a sequel. The stories are about an ex-Idaho cowboy who worked for the U.S. State Department in Switzerland. While involved in cracking the riddle of Einstein's trunk, he meets his future wife. In the sequel, they return to Idaho where unfortunately his past circles back to haunt him.
---
What prompted you to write it?
I was intrigued by the cultural differences between Idaho and Zurich – truly they are worlds apart. I have lived in both places and love both, but for different reasons. I thought it would make for some very interesting situations to have an ex-cowboy as the hero in a thriller that took place primarily in ultra-sophisticated Zurich.
---
How did you publish your book? Did you find an agent, a publisher or did you publish it yourself? Please describe your process and tell us how you found the experience.
Yes, I have an agent. My publisher is Cedar Fort – the second largest book publisher in Utah. No, I did not self-publish. Writing a book was a challenge for sure, but finding an agent and a publisher was equally daunting. The competition among writers for agents and publishers is extremely intense. I have worked for a multi-national computer company almost all my life, and so I am used to cutthroat competition. Nevertheless, the book industry is going through so many changes right now with Amazon being the largest bookseller, publishers and bookstores going out of business, the proliferation of self-publishing, and the glut of books on the market that getting published is definitely not for the feint of heart.
---
What tips can you offer to expatriates who are considering writing their own books?
Living in a foreign country is a fascinating experience. Most people never have the privilege except vicariously when reading books. Weaving a foreign culture into a story adds depth and color. People love to learn about different countries and cultures. BUT don't forget that in the end, you have to tell a good story with great characters. Characters are what bind readers to your work. A boring story with London or Paris as a backdrop is still a boring story and won't sell. And here is something I tell all aspiring authors: Work to develop your craft – your writing. In the end, that is one of the few things in the publishing business that you have control over.
---
What's next for you?
I'm working on the third book, but will continue to work at my day job. Despite the number of books sold in the world every day, there are very few authors earning a full-time living as a novelist. When I retire, which will happen within the next few years, I'll spend more time on my writing and hope to carve out a small niche for myself in the crowded thriller market. My wife and I currently own homes in Boise, Zurich, and Umhlanga, South Africa, a beautiful beach town just north of Durban.
---
And finally, where can people buy your book?
Thank you for asking! People can buy it on Amazon, Barnes and Noble, and several hundred other websites, as well as in various stores, including Orell Fussli, the largest English bookstore in Zurich. The latest is titled A Thousand Suns and so far has been critically well received. Here are links to the latest reviews: