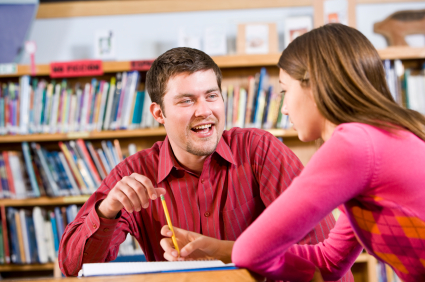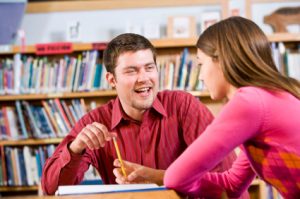 This week 24/7 Wall Street published an article that revealed the 10 Most Educated Countries in the World, in which they detailed the most educated populations in the developed world. Their ranking was based on data that was published by the Organization for Economic Co-operation and Development (OECD).
Not surprisingly, the U.S. featured highly and were placed in position number four of the most educated countries in the world; students studying in this area of the world can indeed benefit from the significant amount of money that the country invest into their education system. However, for many U.S. students the costs that they themselves face once they progress to graduate school entails that further education in the country comes at a very hefty price and more and more individuals are questioning whether the acquisition of an undergraduate degree is worth the tens of thousands of dollars of debt that they may accumulate during their undergraduate years.
Luckily, the wider world is much more accessible than it once was, and U.S. students who are prepared to look further afield can benefit from an opportunity to study a graduate degree at a fraction of the price of those available in America.
Here is our list of seven great places where you can earn a degree without having to sell your grandmother.
Spain
Studying in Spain is significantly cheaper than the U.S. and the average cost of tuition fees charged by universities in the United States (30,000 dollars) would cover the entire cost of living in Spain for the full year (A university residence in a city such as Madrid including accommodation and meals, costs less than 800 euros per month, and average tuition fees in a private university are around 6,000 euros per year).
Relatively speaking, Spain is also one of the cheapest countries in Europe in terms of basic articles (such as food, toiletries, etc…). If the average price in Europe is 100, the cost in Spain is 88.
Spain is extremely popular as a destination for foreign students and it attracts individuals from elsewhere in Europe and the American continent. Approximately 36% of foreign students in Spain are from the American continent, 31% of which are Latin American.
See the list of universities in Spain
France
For the right students, i.e. those with a strong academic track record, studying in France can be extremely cheap. The French government often offers top students, including international students, financial assistance during their undergraduate years. In some cases tuition fees can be as low as 600 Euro per semester.
International students who are studying in France can also benefit from access to student discounts, which offer them low-price admission to arts and entertainment venues throughout the country.
See the list of universities in France
Germany
While, for many years, higher education establishments in Germany did not charge any tuition fees at all, this all changed when the Constitutional Court of Germany lifted the ban on tuition fees and from 2005 onwards international students have been required to pay some fees in order to attend college. However, it isn't all bad news. At present, only four of the 16 federal states have implemented tuition fees and, even those that have, charge an average fee of 500 euros per semester, which is significantly lower than those charged in the US. Those states that have yet to charge tuition simply request a semester contribution of around 50 euros. For more information on the cost of undergraduate education within various federal states in Germany see the information for international students pages.
In addition to the course fees you will need to bear in mind the cost of living in Germany. At present undergraduate students living in the country spend approximately 800 euros per month on accommodation, transport, food, and miscellaneous expenses. Although this may be even higher in some of Germany's financial centers.
See the list of all German Universities and Colleges.
Also see the list of Scholarships in Germany for International Students
Norway
Norway is a great place for foreign students for one main reason: they don't charge tuition fees for international students. However, there will be a semester fee of between 300 and 600 NOK (approximately $50-100 USD).
On the whole, the semester fees charged at all universities in Norway are the same for the majority of levels of degree, including undergraduate studies, Masters and Ph.D. programs. However, you may come across some additional tuition fees for very specialized subjects, predominantly those at the Masters level.
While public universities have low semester fees, private institutions do charge tuition fees for their programs but these too are significantly lower than those that you would find in the United States. In addition to this, the fees charged to foreign students are exactly the same as those levied on local students.
While tuition fees and semester fees are low, it is important to remember that living expenses in Norway are not and the cost of living here is amongst the highest in Europe. Students can expect to face living expenses of approximately 89.000 NOK ($15,000) per year.
See the list of Universities and Colleges in Norway
See also the list of Scholarships in Norway for International Students
Singapore
While Singapore may not be as low cost as many of the other countries reviewed in this article, it does offer a high-quality education and the Singapore National University is ranked within the top 30 universities in the world. Tuition fees in Singapore are currently around $4,000 SGD per year for international students.
There is a very high population of foreign students currently attending universities in Singapore and it is estimated that around 40% of the population are foreigners (20% of which are Singaporean permanent residents). This means that there will be a good mix of people throughout the world in attendance and will offer international students an opportunity to work with many different cultures.
The cost of living in Singapore can be high and it is estimated that students living in the city currently spend between $750 and $2,000 SGD per month, depending upon the location within which they live and their choice of lifestyle.
See the list of top universities in Singapore
Mexico
For students who are looking for something a bit closer to home, Mexico offers a great alternative to the hefty school fees in the U.S. Tuition here currently stands at around $1,000 per year at the Universidad Autonoma de Mexico and, with this school ranking as one of the top universities in Latin America, you can be assured of top-quality degrees at low prices.
To attend university in Mexico, students are required to demonstrate that they have access to funds in the region of $350 USD per month.
See the list of top universities in Mexico
South Africa
While education in South Africa is certainly far from free, undergraduate programs are offered at a fraction of the cost of those in the United States and international students attending institutions here can expect to pay around $4000 USD per year in tuition fees.
One of the biggest advantages to studying in South Africa is that the medium of education is English, which means that the majority of degree programs are accessible for overseas students. This, coupled with the fact that the cost of living in the region is quite low, has entailed that there has been a massive growth in the number of foreign students studying in South Africa and the country now rankings as one of the top 20 host countries in the world for people who want to study overseas.
The list of countries we presented here is intended as a guideline and it is important that individuals who are considering studying abroad fully research the tuition fees and cost of living before embarking on any applications. For further information, check out the International Graduate Schools and the Top Grad School websites, which provide detailed information about universities throughout the world, their rankings, programs and key offerings.