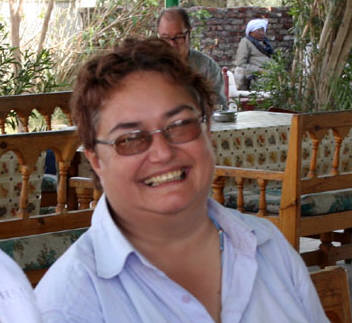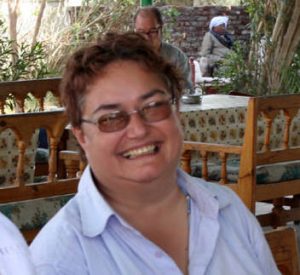 In the latest in our expat interview series we meet Jane Akshar, a UK-born expatriate who now lives in Egypt. Here she tells us what took her to Egypt and shares information about the highs and lows of life in this part of the world.
Where are you currently living?
Egypt
Where in the world were you born?
UK
Why did you move overseas and why did you choose your host
country?
Because I love Egypt and married and Egyptian. I am very interested in the history of the region.
How long have you been living in your host country?
8 years
Who did you relocate with?
My 11 year old daughter
Was it hard to get a visa for your host country that was
appropriate to your circumstances?
Yes very complicated. Nearly all expatriates get annual tourist visas, I have 9 so far; some people have many, many more. Last time I went with my husband, our lawyer and the paper work for the house, it is joint names thinking this time we had all the paper work but because the electricity bill is not in my name a residents visa was refused. We just laughed, it is so Egypt, so I got yet another tourist visa; we will have another go this year. I do know people who have resident visas so it can be done but we always seem to be missing some vital bit of paper.
What is the medical care like in your host country? Do you need medical insurance and, if so, how much is it?
Medical care is Very good if you have money, I don't have insurance.
How do you make your living in your host country?
Running a tourism business www.flatsinluxor.co.uk
Do you speak the local language and do you think it's important to speak the local language?
A little bit and it is important to try
Are there any local customs, laws or traditions that it is important for potential expatriates to be aware of and adhere to?
Be aware of the very conservative nature of both Muslim and Christian Egyptians, learn to blend in and be polite.
Do you ever get homesick?
No
How long do you plan to remain in your host country?
Till death
Have you purchased a property in your host country or do you rent? What is the cost of housing like in your host country?
Yes I have built, it is cheaper than the UK but not as much as you think.
What is the cost of living like in your host country?
1/10 of the UK
What do you think about the locals?
I am married to one
What are the three things you like the most about your host
country?
The history
The weather
The community spirit
What are the three things you like the least?
Electricity cuts
Slow internet connections
The dust
Do you have any tips for our readers about living in your host
country?
Relax, you are in Egypt
Would you like to participate in our expat interview series? If you're an expat with an interesting tale to tell, please drop our editor a line at info@expatinfodesk.com