A key aspect to maintaining a happy and healthy lifestyle when relocating to a new country is making sure that you have adequate healthcare provisions in place when you make your move.
It's likely that the healthcare system of your new country will work differently to what you're used to, especially if you're having to navigate a new language as part of the move as well. This guide provides useful information about the Dutch healthcare system and what services will be available once you have relocated to the Netherlands.
The Netherlands has consistently ranked in the top 3 places of the Euro Health Consumer Index (EHCI) for its healthcare services since the index began back in 2005. The Dutch are deemed to have some of the highest taxes in Europe, however, these are put to good use with the Netherlands having one of the highest GDP spends on health in the EU.
Healthcare in the Netherlands
Healthcare is generally divided into different sections in the Netherlands, these typically include:
Basic healthcare – which covers visits to a GP (General Practitioner – a community-based doctor who will treat minor and chronic illnesses and make specialist or hospital referrals for those with critical conditions), medication, maternity care, short stays in hospitals etc. For information on healthcare system for expats in Netherlands visit Expat Financial website.
Long term medical care – which covers long term nursing, care and chronic conditions.
Supplementary Care – which provides additional cover for dental care, physiotherapy, cosmetic surgery etc.
Basic health insurance – basisverzekering –is mandatory for anyone that is a permanent resident of the Netherlands (usually if you're staying for a year or more). This level of health insurance falls under the Zorgverzekeringswet category, and the care that it covers is updated yearly by the Dutch government. Typically visits to your GP, dental care for under 18s, maternity care and certain treatments for specific chronic diseases are covered by basic health insurance but you're able to view the complete list of what is included on their site.
The cost of supplementary care, by definition, is unlikely to be covered by basic insurance premiums and has the potential to lead to costly healthcare fees. If you're relocating to the Netherlands, it's wise to investigate alternative insurance policies such as international health insurance to make sure that you're appropriately covered above and beyond the basisverzekering category.

How much does basic Dutch health insurance cost?
If you are a payroll employee (and your company doesn't pay your healthcare contributions as part of an employee benefit scheme) typically, the cost of basic cover is paid by your employer, from your salary, at a contribution of 6.90%. As well as this, there is also generally a monthly premium that you have to pay directly to your insurance provider (of around €109 a month).
The basisverzekering insurance will also have an 'excess' (eigen risico) for certain types of treatments and services. This means that you will have to pay a fixed contribution towards the treatment (€385 in 2017) and your insurance will cover the costs above and beyond this excess payment.
Residents (with a valid residence permit) may be able to apply for subsidized health insurance premiums if their income and personal assets are below a certain threshold; the subsidy is means-tested.
Registering with and visiting a doctor in the Netherlands
Visiting a GP (huisart) is the first point of contact for any general medical issues you may have, as well as if you need a referral to a specialist or hospital service. You will need to find and register with a huisart once living in the Netherlands. Often, pre-registration appointments are available with a prospective huisart to gauge suitability before registering with them and most doctors and healthcare specialists speak a reasonable standard of English.
Appointments typically need to be made in advance, waiting times for these is the one major criticism of the Dutch healthcare system, although improvements have been made in the last couple of years and drop-in session are sometimes available at doctor's surgeries too. Identification and evidence of your health insurance should be brought with you when you visit the surgery.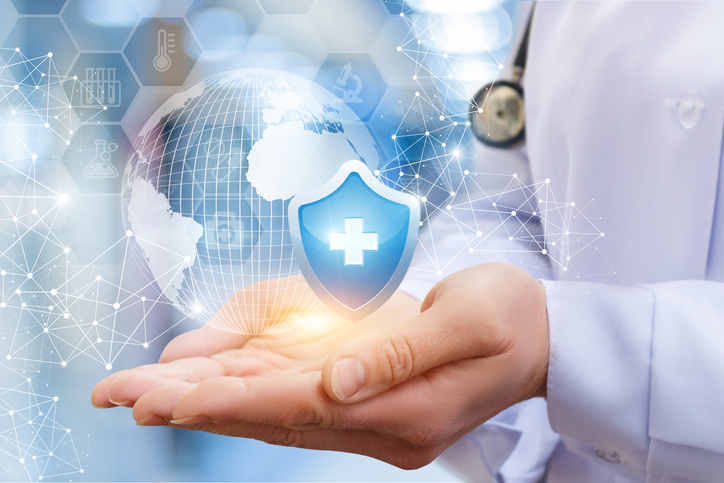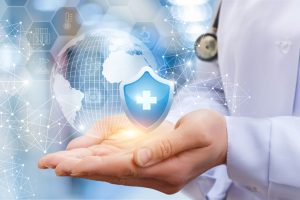 Pharmacies in the NetherlandsIf you're prescribed medication by your doctor, you will need to visit a pharmacy to collect it. Dutch pharmacies are divided into apotheeks and drogists. You will need to visit an apotheek for prescribed medications, however, they often sell over-the-counter remedies too. A drogist sells non-prescription medications, toiletries, cosmetics etc. There are 24-hour apotheeks available and, if they are connected with your doctors' surgery electronically, often prescriptions can be collected straight away.
How you pay for your medication will depend on whether the pharmacy has a contract with your specific insurance provider or not. If the apotheek is contracted by your insurance company then the bill is usually sent directly to them and there will be no upfront cost. However, if this is not the case, you may have to pay for your prescription and claim it back from your insurer.
Hospitals in the Netherlands
Unless it's an emergency, you will need to be referred by your GP for a hospital visit or for specialist treatment (as most specialists work in a hospital environment). Waiting lists for both hospital and specialist appointments can be long. If you are admitted to hospital for treatment you'll most likely have a bed on a mixed ward, unless you have private medical insurance.
In the event of an emergency, call 112 or visit the emergency department of your nearest hospital. If calling 112, the operator may answer in Dutch, but they are fluent in English. They will direct your call to the appropriate emergency service (ambulance, police, fire brigade etc.).
It may seem like a daunting task initially, but making sure you have appropriate medical cover in place for your move to the Netherlands will mean that you have peace of mind in the event of falling ill. Once you've worked out all the essential details, you can relax and enjoy all that your new Dutch lifestyle has to offer.