Expat Interview: Moving to Singapore at a Weeks Notice
Today we meet Lauren, a 25-year-old Brit who decided to move to Singapore to work at a week's notice (and at the flip of a coin), armed only with $400 a (slightly bulging) suitcase and a 'good feeling' about it…
1. It seems you've made quite a few changes in your life recently. How are you finding it now you've settled down?
Fantastic. I hit the ground running in Singapore, so it took me a good couple of months (until my first holiday, in fact) to settle in, but now I have, I am mostly loving life in Lion City. Although, occasionally, I still have to pinch myself to check that it is real. The quality of life in Singapore is fantastic – I love being able to go for a swim outside every morning before classes, there are plenty of things to see and do and travel is relatively cheap. And I can wear flip-flops to work. In fact, I feel a bit of a fraud writing under the name agrumpybritabroad!
2. Did you have anywhere in mind when you did your TEFL course, or were you specifically looking at Asia?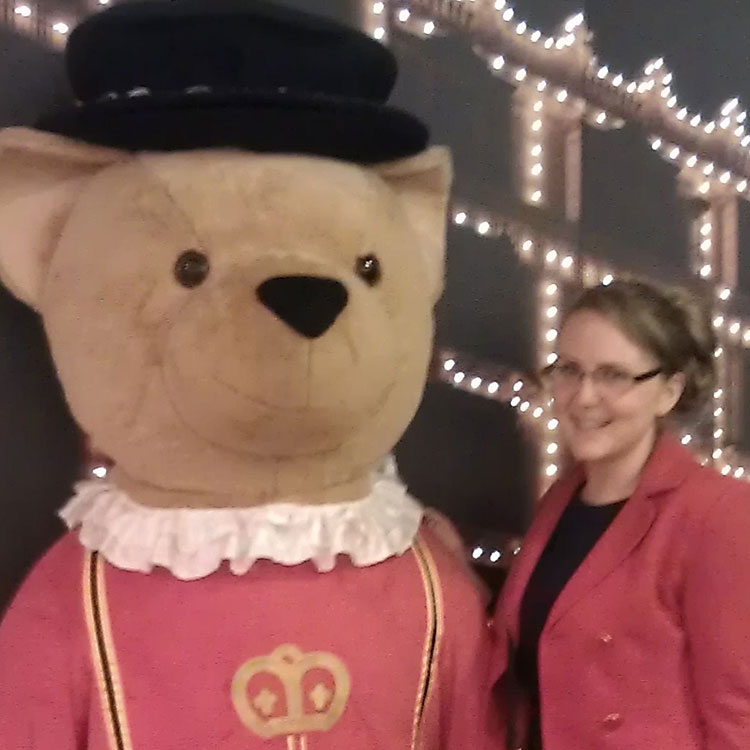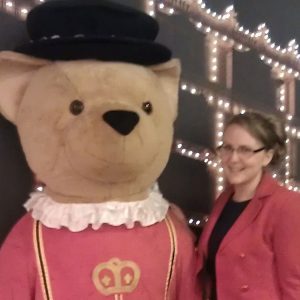 When I completed my TEFL course, it was more something to keep me busy when I finished my masters and a nice dream than a serious consideration. I did apply for a couple of jobs following its completion in Russia, Vietnam, and Indonesia. Still, my decision to apply for them was based more on whether the job sounded interesting than on a specific geographical location.
And Singapore hadn't even been on the radar. So when my current employer got in touch, it was a bit of a surprise, but could not have worked out better – I actually have family in Singapore and, as English is one of the official languages, it's probably one of the easiest places to become an expat in Asia.
3. How are you finding Singapore as a city to live in? Whilst it features high in expat rankings, it's also known for being an expensive city.
While living in Singapore is expensive, I think it is a brilliant place to live. If you are an expat here, the chances are you earn a decent salary and can live fairly comfortably and save a little at the same time. It also means that your money will go further when you travel, too. And while accommodation is expensive, most condos have swimming pools, gyms, tennis courts, and other facilities.
Plus, food is cheap in the hawker centers, as is travel via the MRT, and there are plenty of things to here that are free or relatively cheap. It isn't all-sky bars and shopping malls (though they are fabulous) – if you don't believe me, check out Haw Par Villa if you are ever in Singapore, which is by far the most bizarre theme park I have ever been to. It's not a tough place for an ex-pat to live, even if you've spent all of your wages the day you get them – the option to hang out by the pool is always there and is no great hardship!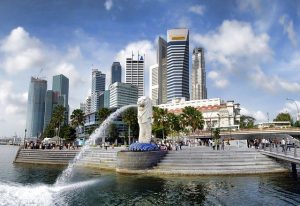 4. With only one weeks' notice to move, that must have been quite chaotic getting setup up so quickly. Did you have any help?
Yes! My family was fantastic. I had just decided to move away from the southwest to live nearer my elder sister, so luckily, I had already handed in my notice on the flat I'd rented and cleared out most of my stuff. As I'd stayed with family over Christmas, they pulled together to see me off – I remember them going shopping for me for sunblock and various other bits while I frantically ran around filling out forms and trying to cram my life into my suitcase. And my elder sister was on standby at Heathrow to help with my meltdown when I realized, the night before my flight, that my suitcase was somehow 20kg over the luggage allowance!
My family in Singapore was also fantastic – the company provided accommodation for me for the first week. After that, I was here, and I went to stay with my relatives for a month until I'd received my first pay-check and found somewhere to live. They also showed me around and gave me plenty of information about Singapore – I really couldn't have done it without them.
5. How did your friends and family take you moving so suddenly? Any visitors yet?
Most of my friends and family took my sudden departure pretty well. I'd lived in Scotland while I'd studied, so most of my friends in the southwest were used to me coming and going and just rolled their eyes and wished me luck! As for my family, most of them had lived abroad at various points in their lives (in fact, my dad was working in Brazil when I left), so they were just excited on my behalf.
And my elder sister was fantastically supportive, especially given the fact that I'd been due to move to hers the day after I flew out. I haven't had any visitors yet, but she will be flying out early next year, for what I hope is the first of many visits from folk back home, and I can't wait to show her around.
6. Is there anything you're missing about the UK?
Apart from my family and friends, there are a few things I miss about the UK. I had to really think about it to answer this question (which I guess is a good thing). The only things that really came to mind were Boots (sorry, Singapore, Watsons, and Guardian aren't the same!), walking (it's much easier to get the MRT everywhere, and it's usually too hot to make a stroll pleasant) and small talk. Although there is no lack of weather chat here – maybe people realize that, as a Brit, I am sure to appreciate it!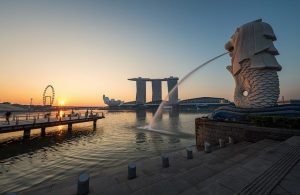 7. You seem to have done quite a bit of traveling since you moved to Singapore, anywhere you really recommend?
Taiwan! So far, I have visited a few places in Malaysia and Vietnam, but Taiwan was the trip that really stands out in my mind. I'd gone with no real preconceptions and fell in love with the place. I traveled the whole length of the country, beginning with the beach and forest area in Kenting, up to Taroko National Park in the mountains, which was absolutely stunning and ended the trip with some sightseeing in Taipei.
The people there were the friendliest I have ever encountered, the travel cheap and easy, the views incredible and there was no end of things to do and places to see. I loved hiking in the mountains, looking around all of the temples, and visiting places such as the Chiang Kai-Shek Memorial Hall and the 228 Memorial Museum. And, as I sadly didn't make it to Taipei 101, I have a great excuse to go back again.
8. Do you have any advice for other people looking to do something similar?
Go for it. What's the worst that can happen – you don't like it and come back? But at least you'll have tried. When I moved out here, I decided I would give it at least six months, which, at the very least, would allow me to clear my not insubstantial student overdraft, do a little exploring and really give my new job and life a chance. Nearly a year on, I still love it here – I've met some fantastic people, traveled to some amazing places, and had some unforgettable experiences I would have never have had if I had chosen to remain in the UK.
9. Was it really that easy to find a job?
I was quite spectacularly lucky in that my job just sort of fell into my lap. My current employer contacted me, and, at the time, having already been preparing to move elsewhere, I had the freedom to move halfway across the world at weeks' notice. I had worked in a primary school for several years. I had done a few weeks teaching English in Romania one summer, so I already had the necessary qualifications and experience for the post with my TEFL certificate.
Having said that, I had applied for a few other things in a couple of months before I went, with no luck, so I guess you have to keep trying, and eventually, the perfect job will come up. I suppose I just happened to have the right CV on the right website at the right time.
10. Do you see this being permanent, that being in Asia, or being an expat?
As mentioned, I had originally decided to give it at least six months in Singapore. Then, having settled in and discovered that I loved my new life as an expat, I decided to remain for the full two years of my contract. Then I decided that, actually, two years is not nearly long enough to travel everywhere. I want to go to Asia, so I began contemplating renewing my contract very early on. And now, I'm just beginning to realize that I am unlikely to enjoy such a good quality of life in the UK.
Going back would be tough – I would be giving up the sun, my pool, my relatively stress-free job and comfortable working hours, and the freedom to travel to a different country every other weekend should I wish to do so. Of course, anything can happen – I might change my mind in the year, or so I still have left of my contract, or decide that I fancy living elsewhere – but, either way, I can't see myself returning to the UK any time soon.
Twitter: @agrumpybrit