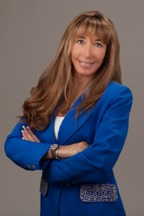 Today we talk to a British expatriate who originally moved to the U.S. as a result of her husband's job in real estate. However, while traveling back and forth across the Atlantic she realized how many people were interested in meeting people from overseas and she decided to act on her friend's requests to help them find love, spawning a great business that is growing in leaps and bounds.

Can you please tell us a little about your background and what initially made you move to Miami?
My husband and I moved initially to Orlando as he was involved in real estate and he built a very successful business selling Vacation property to fellow Brits. When the economy dipped a few years back we decided to buy a Condo in Miami as we both enjoyedMiami far more than Orlando.

What were your first impressions of life in the USA? Did you suffer from culture shock? How did you deal with your initial emotions?
I had been to the States many times before, as had my husband before we met. I loved living here from the start. It seemed so vast though, everything seemed miles away and when I began to drive here I only turned right for 6 months! We found a British store that sells proper tea and real English bacon, so we are set!

What are your favorite things about living in the U.S.?
I love the American attitude to life. It's a more carefree lifestyle here and after dealing with the cold and rainy weather in London, sunshine is a very welcome change.

What things do you least enjoy?
The gun mentality here scares me a little. I find it odd that in some States there is still such racism, it's as if they haven't moved on.
Too many fast food restaurant and way too many commercials on TV!

What advice would you give to someone who was relocating to America for the first time?
Learn your way around, be friendly and keep your accent, it works wonders. Remember that you are now in another country and although most people will love you and your accent, it's not cool to criticize, the phrase "when in Rome…" comes to mind.

While living in Miami you set up your own business. Please tell us what you do and describe how that came about?
I am the founder of a transatlantic dating site called I Love Your Accent. www.iloveyouraccent.com. I started the site as I was constantly asked to "find me a gorgeous Brit to date" and when I was back in the UK, it was: "Can you introduce me to a lovely American"? I was a bit of a matchmaker already so I decided to put my talents to work and the website was born. To date we have had 14 weddings and 2 babies born, one is named ILYA, how great is that? We have gained over 17,000 genuine members in 2 ½ years and it's still growing every day.

What key challenges did you face when trying to establish I Love Your Accent?
Getting people to hear about the site was a major challenge. I did not have $50,000 to pay a PR firm to promote me. It was a lot of hard work, blogging and doing everything possible to get members on the site. I gave away a transatlantic flight as an incentive when we first launched. It was won by a girl from Brooklyn NY who is now married to her Brit soldier. I could have bought 100,000 members as many sites do, but they would all have been fakes and I am totally against going down that road.

What three top tips can you offer to expatriates who are considering starting their own business?
1.Identify a niche market or make sure you are familiar with the kind of business you want to start. I have seen Brits come over here and buy a business they have zero experience with and then it fails and they go home.
2. Experience.
Don't buy a catering company if you have no idea what a kitchen looks like or a beauty salon if you used to be a plumber. There are many licenses and certifications needed here, you are not able to sell real estate one day and become a hair stylist the next as we can back home.
3. Be prepared.
Try to have enough resources to see you through the rough times and at least one person you trust with your life.

What experiences from your time as an expatriate have been most helpful in assisting you with your venture?
As my business is all about love and friendship, almost everyone I come into contact with are intrigued. Even if they are not looking for a partner invariably they know someone who is and they take my card to pass on to friends.

What's next for I Love Your Accent?
I aim to get iloveyouraccent.com known nationwide in the USA. We want to take it to the next level and grow to be a household name.
Iloveyouraccent.com is my baby and I am protective and proud of what we have achieved so far.