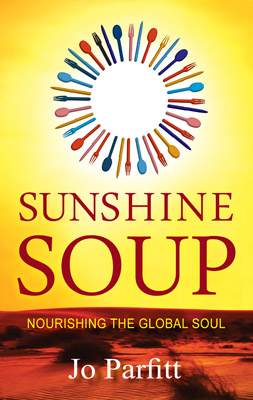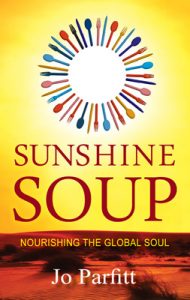 Sunshine Soup: Nourishing the Global Soul by Jo Parfitt is a story that describes some of the highs and lows of life as an expatriate wife.
Predominantly an author of non-fiction books for the expatriate market, Jo Parfitt is a long-term expat that writes literature that is aimed at helping people to deal with the challenges they face when living overseas. Through her career she follows her motto: "Sharing what I know to help others to grow." '
Sunshine Soup marks her first novel and it tells the story of an expatriate wife called Maya who moves to Dubai with her pilot husband. Prohibited from working on her "housewife" visa, Maya, a once successful business owner, struggles to adjust to life as an expatriate wife and is unable to find a purpose to her new life overseas. Meanwhile, her marriage is also suffering and her husband appears to become distracted and distant. Help arrives in the form of an American expat named Barbara, an experienced and well-connected individual who takes Maya under her wing and shows her the alternative side to life overseas.
Maya finds a new purpose in her life in the form of cookery and she finds solace in creating new recipes, many of which are detailed in the book.
Having been an expatriate all her married life, Jo is perfectly placed to write about the ins and outs of life as a trailing spouse. As well as making for an interesting story, Sunshine Soup offers an insight into some of the emotions that expatriate wives and trailing spouses experience after the boxes are unpacked and life starts to progress as "normal." If you are about to move overseas for the first time as part of a partner's relocation then this would make an ideal and inspiring read.
Details of where to purchase the book can be found on Jo's website: www.joparfitt.com. She also runs the Expat Bookshop at www.expatbookshop.com