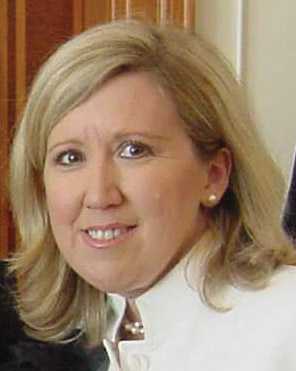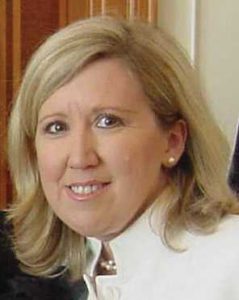 Today we meet Donna Campbell, an Australian who is living in Shanghai, China. Donna shares her story with us, describing how she finds life in China, why you need to be careful crossing the road and how you can stop yourself from going crazy in a city that is so culturally different from your home country.

Where are you currently living?
Shanghai, China
Where in the world were you born?
Townsville, Australia
Why did you move overseas and why did you choose your host country?
I first visited Shanghai in the late 90's with a group of Australian travel writers and fell in love with the city for its sheer size and buzz so I knew what to expect. My job in Australia was Regional PR and Special Events Manager for Conrad Treasury and Conrad Jupiters hotels and casinos and while it was definitely one of the best jobs in Australia, after 11 years I was looking for a new challenge. I was fortunate enough to be recommended by a friend for a role for the JW Marriott hotel in Shanghai and after 2 long distance phone interviews I was offered the job.
Hence in the matter of 3 weeks I had sold my car, rented out my apartment and packed up all my belongings to move to China. It was quite daunting at first, as I arrived on my own (I am single) the week before Christmas not knowing one person and not being able to speak the language. Also Christmas Day is a normal work day here in China, so I came from 35 deg c, white sandy beaches and blue skies of Australia to minus 6 degrees, snow and winter.
How long have you been living in your host country?
This is my second time in China, I was here from 2006 to 2009 the first time, then moved back to Australia briefly (1 year exactly) to take up a new role in Melbourne, Australia but I missed expat life. Hence I was offered a chance to come back to Shanghai to open up the new The Langham Xintiandi hotel, so I moved back in July 2010.
Who did you relocate with?
I came alone.
Was it hard to get a visa for your host country that was appropriate to your circumstances?
Since I was offered the role with Langham, they arranged everything on my behalf. Prior to moving I had to have some medical checks back in Australia, but the whole process runs very smoothly here in Shanghai. Once you get here you again have to go to a hospital and there are a series of general health tests that you have to undergo, which usually only takes around 2 hours. Also most companies use the services of a professional agency that arranges the meetings with the immigration bureau. In most cases everything runs very efficiently. Also since I am on a single package it is much easier than if you have a family as they also have to undergo all the medical tests.
What is the medical care like in your host country? Do you need medical insurance and, if so, how much is it?
There are a number of western medical centres and hospitals that specifically cater for expats and most of the medical staff and doctors are expats themselves having trained in either the UK, USA or Australia. However you do need medical insurance as it can be quite expensive and if you come here for work, then in most cases medical insurance is standard as part of your remuneration package. There are a number of insurance companies that cater specifically to expats, I am insured with Global Health which is arranged by my company.
How do you make your living in your host country?
I work as Director of Communications for The Langham Xintiandi, a five-star luxury hotel located in the heart of Shanghai's Xintiandi entertainment district. My role involves media relations, public relations, marketing communications, advertising and special events.
Do you speak the local language and do you think it's important to speak the local language?
While I am certainly not fluent I do have enough Mandarin to get by, when I was here the first time I was taking weekly language classes and my staff also teach me one new word/sentence each day. The first thing you learn is to communicate with taxi drivers as they don't speak English at all. Then so long as you have enough words to communicate with your ayi (housekeeper) and shop at the local market then it is pretty easy to get by. Most of the younger Chinese generation (under 40) speak English as they are taught from a very early age at school. In fact most expats are lazy and do not bother to learn even the basics, which I find is an insult to the Chinese as we are guests in their country, and if they come to our country then we expect them to learn English.
Are there any local customs, laws or traditions that it is important for potential expatriates to be aware of and adhere to?
If you can survive in China you can survive/work anywhere in the world. There is only one pace…and that is fast… everyone works hard and everyone plays hard. Also don't try and inflict your customs or morels on the locals, always remember that we are guests in their country. Always be respectful and learn to go with the 'flow', otherwise you will go crazy, don't sweat the small stuff as they say. Also nobody obeys the traffic rules, it is survival of the fittest, red lights are only an indication to stop, and be very careful when trying to cross the road, again just because you have the green walk signal does not mean the traffic will stop to let you walk…
Do you ever get homesick?
I do miss the beaches, blue sky and clean air of Australia; however, I don't miss the fact that everything shuts at 5pm in Australia. I love the fact that just about everything is open/available 24/7 here in Shanghai. I was back in Australia last week for a holiday and while I did enjoy the beach, I found the pace a bit too slow and quiet compared with Shanghai. Most 'comfort' Australian or western foods are also available here in Shanghai you just pay a little extra for them. I have started writing a blog about my experiences about living in Shanghai.
How long do you plan to remain in your host country?
I have another 18 months to go on my contract so I do plan to be here for some time yet.
Have you purchased a property in your host country or do you rent?
My accommodation is included as part of my remuneration package, which is the case with most expats. I live very close to my work in an apartment compound that has a gym, swimming pool and supermarket all located within the compound.
What is the cost of housing like in your host country?
It is much more difficult to purchase property here in China for expats, you have to be living here for 12 months first and then you also have to hold on to the property for 5 years before you can sell it. I have definitely seen the price of both rental accommodation and real estate increase over the past 5 years. Average rental prices for 2 bedroom apartment range from around RMB12,000 up to RMB20,000 per month and most usually come fully furnished. The first time I moved all my furniture up to Shanghai but it was not necessary, this time I have left most of my furniture in storage in Australia and just bought the necessities up with me.
What is the cost of living like in your host country?
If you live like a local i.e. shop at the local fruit and vegetable markets it is extremely cheap with an average shop for 2 people costing around RMB50 per week; taxis are also very cheap with most journeys costing around RMB14. Most expats have an ayi (housekeeper) which costs around RMB30 – RMB50 per hour. I also love the fact that spa treatments and beauty services are extremely cheap, I have my hair blow-dried twice a week for RMB50. On the flip side if you live like an expat i.e. eating out every night at high end international restaurants and shop at western food supermarkets it can be quite expensive, as with every international city.
What do you think about the locals?
The Chinese people are very accommodating if you are respectful. If you come here thinking that you know better than them or try to impose your culture/expectations on them then only you will suffer. It is very easy to make new friends here in Shanghai whether they are locals or fellow expats, people are very embracing of new people and tend to take you under their wing and keen to introduce you to the local market, 'where to shop' tips etc Always remember there are 1.3 billion people in China and only a few thousand expats.
What are the three things you like the most about your host country?
The fact that just about everything is open 24 hours a day, 7 days a week.
The great selection of cuisines from regional Chinese to every international cuisine that you have come to know.
The variety of people that visit – whenever you go out you meet new people from all around the world.
What are the three things you like the least?
The winters in Shanghai can be depressing (coming from Australia) we have just had a very long winter (6 months) I am looking forward to spring and summer which are the ideal times to visit.
Sometimes the pace of the city takes its toll – you do need to get out of the city every 2 or 3 months for a break just to clear your head
The pollution and smog also take their toll – I miss clear skies and especially seeing stars at night time.
Do you have any tips for our readers about living in your host country?
Embrace the culture and don't try to change it – come with the right attitude and look at the big picture that you are in one of the oldest and richest and diverse cultural countries in the world. Get out and explore the city and get to know the locals, don't just mingle with other expats.