Medical Facilities and Health Insurance
If you have relocated to Lisbon and have obtained a residence card, you are covered by the National Health Care system. This system is known as the Servico Nacional de Saude.
One must register at the local Center de Saude and receive a Numero de Utente. This number is your Health Identification Number which is necessary when visiting the local doctor. It also entitles the holder to lower prescription costs. However, this is the basic cover. A small co-payment will be required
from you.
Private health insurance will cover these co-payments and allow you to consult with private doctors and specialists. Private health insurance in Portugal is inexpensive and covers full coverage. If you have relocated from another EU country, the situation is different to those relocating from the USA, Canada, and Australia.
Health Insurance for Residency
For citizens of the USA, Canada, and Australia, when applying for residency in Portugal, you will be required to show proof of private health insurance or travel insurance that covers medical costs.
Health Insurance for Ex-pats
While medical treatments in Lisbon are much more affordable than in other western cities, costs can add up, especially if you are involved in an accident or have an ongoing illness. As a traveler and an ex-pat, you want your health insurance to cover you in your adopted country and also while traveling and visiting home.
There are many different companies offering insurance for ex-pats, and this can get confusing. We have made it simple. We believe that international health insurance has the most to offer. You can check out our health insurance policy for ex-pats and request a quote by filling out the form here.
You will receive a detailed plan, quote, and additional information from one of our health insurance experts.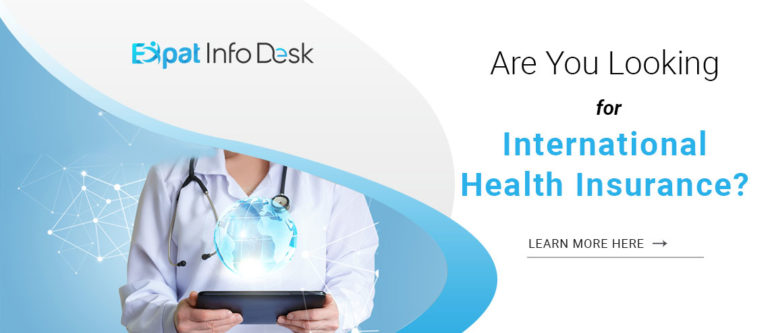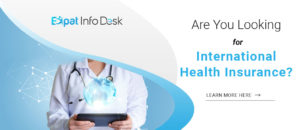 Covid Vaccine in Portugal
As of March 2021, "The national health service (SNS) is administering the free COVID-19 vaccinations across Portugal. The vaccine is free to anyone in Portugal, regardless of residence status. You must be registered with the SNS, however, and have a 'Número de Utente', a user number, to be notified of the appointment that will be set for you. You can now register with SNS Online. Go to this website: Registration-for-SNS-Utente-number.pdf (safecommunitiesportugal.com) for details on what information and documents are required as well as the specific email address to use. You'll need to provide the following information and documentation (scanned) in your email. These requirements vary by region, as you will see in the document linked above. Please, do not fail to provide any required data or document."
Full name

Date of birth

Nationality

Place/town of Birth

Passport or residence permit number

Full address

Phone / mobile number (Portuguese)
If you have applied for a residency permit but have yet to receive it: INCLUDE a receipt of your payment for the residency permit as issued by SEF, or your proof of an appointment to obtain a residency permit or other proof of a similar request issued electronically by SEF."
Hospitals and Medical Clinics
Large cities in Portugal have both public and private hospitals. The care in private hospitals is generally better than the public ones due to more staff and services.
Lisbon Public Hospitals:
Hospital de S. Francisco Xavier
Hospital de Cascais
Lisbon Private Hospitals:
Ambulance
For all emergencies, dial 112 in Portugal. It is a free call.
Pharmacies
You will find many pharmacies in every town and city in Portugal. Opening hours are 9 am to 7 pm on the weekdays, 9 am to 1 pm on Saturdays. There are also emergency pharmacies that are open 24/7.
Public health insurance covers some of the cost of prescriptions. Prescription costs are generally half the price of in the USA.
If you are bringing a script from the USA, ensure that it has the Latin name, the generic name, the dosage, and the diagnosis, why you are taking it. The script should also have your name, your USA address, the date issued, and your doctor's signature.
In Portugal, the pharmacist can also advise you on medicine for minor complaints that you may have needed to see a doctor back in the USA.
Doctors and Specialists
Once you have registered with the Servico Nacional de Saude, you will be assigned a family doctor in your area. You can find the closest health center to you here.
You can make an appointment over the phone, in person, or online. During Covid, it has only been online. Waiting times at the health center can be lengthy. Therefore you may prefer to pay for a private doctor.
A consultation with a private doctor may cost upwards of 40 euros, compared to the co-payment cost of 4.50 euros to see the public doctor at the medical center.
In the ex-pat areas like the Algarve, Lisbon, and Porto, you will probably find that most doctors speak English. Your embassy in Portugal can give you a list of English-speaking doctors in your area.
To see a specialist, you must have a doctor's referral. However, if it's an emergency, you can go straight to the hospital and you will be seen by the required specialist. Most specialists work in the hospitals though some do have private practices.
You are free to choose your specialist and hospital under the guidance of your doctor. You will be required to pay a percentage of the fee called a co-payment.
As of 2021, co-payment costs are:
General consultation with a GP – 4.50 euros
Consultation with a nurse or health professional at the medical center- 3.50 euros
Consultation with a health professional at a hospital – 4.50 euros
Specialist consultation – 7.50 euros
Home visit – 9.00 euros
Phone consultation – 2.50 euros
Overnight stay in hospital- 25.00 euros
If you are not registered with the Servico Nacional de Saude, you can still visit any doctor, but you will need to show proof of your private health insurance or travel insurance.
If you have an ongoing health condition, you should have all the previous treatment results, x-rays, scans, and complete medical history to show your new doctor in Portugal.
Useful Resources
Portal do Cidadao for details on health care