Get Your Hands On The Latest Tips for Searching Jobs as Expats
"What makes expat life so addictive is that every boring or mundane activity you experience at home (like grocery shopping, commuting to work, or picking up the dry cleaning) is, when you move to a foreign country, suddenly transformed into an exciting adventure," says Reannon Muth, writer, and ESL teacher who has lived in five countries.
Living and working in a foreign country has always attracted the adventurous, the romantic, and the disenchanted. Some are fortunate enough to be financially independent. Still, the majority must rely upon employment in the country of their choice to fund their experience – and that means finding a job.
Fortunately, as the world has become flatter and markets have expanded beyond borders, businesses seek to establish foreign footholds, exporting their products and/or production beyond their home base. Apple generated 60% of its total revenues in the fourth quarter of 2013 internationally, Walmart International generated $33 billion in fourth-quarter sales, and farm equipment manufacturer John Deere had international sales of more than $10 billion in the same period.
According to the State Department, an estimated 6.3 million Americans are living overseas today, and a 2011 survey by America Wave indicated that 5.1% of Americans aged 25 to 34 had plans to relocate internationally where they will pick up "new skills, new understandings, new ideas as they work in other nations." Some will create businesses supplied by or selling to Americans.
Tips for Your Job Search
While the overseas job market for expats is growing, it remains highly competitive. Only those prepared, , persistent, and possess the necessary job skills will be successful in their employment search. As you pursue overseas job opportunitieskeep in mind this variation of President John F. Kennedy's famous inaugural quote: "Ask not what the company can do for you, but what you can do for the company."
Your search strategy should encompass the following tips: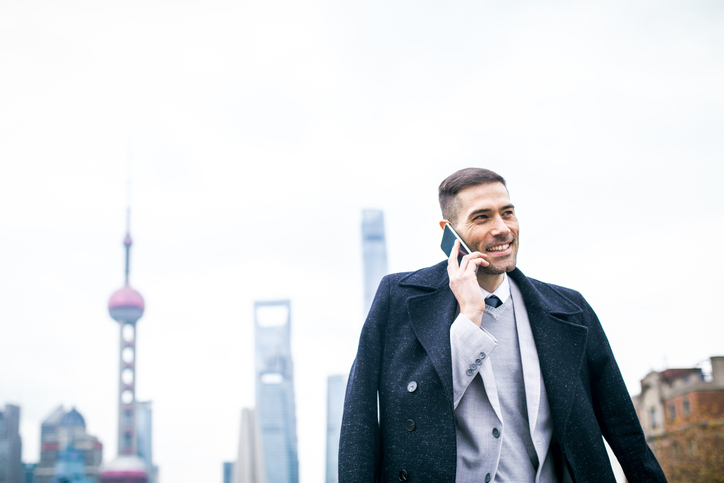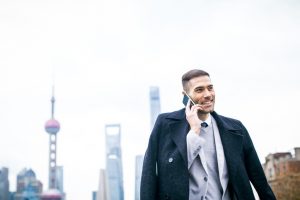 1. Target the Market
A shotgun approach rarely works unless you don't care what target you hit. If you want a job, any job, then mass mailings, door-to-door canvassing, and government employment agencies will work as well as any strategy. However, if you want a good job – one that pays a decent salary and provides a sense of personal accomplishment – you will need to do some research beginning with identifying the larger companies in the country where you hope to relocate.
Using the Internet as your primary source, list up to 25 companies initially along with the following information about each:
Total Revenues or Sales. Compare the last three years to determine whether the company is growing, declining, or remaining stagnant.
Profitability. Check the trend for recent years. Companies with increasing profits are more likely to hire new employees.
Products/Services and Markets. Does the company have foreign sales? If so, to what countries and in what proportions? How long have sales in each country existed? Have new markets been added in recent years?
Manufacturing Facilities and Suppliers. Does the company have multiple facilities within its home country? Does it have manufacturing or distribution facilities in other countries? Who are its chief suppliers, and where are they located?
Key Officers. Who are the C-level (CEO, COO, CFO, CIO, and CMO) executives, and what are their backgrounds? Search the web by their names to discover any personal or professional information, articles or interviews, and organizations to which they belong.
News Releases. This information provides the latest information about events and accomplishments within the company.
Once you have completed your research, sort the companies by order of your preference (those which appear initially most likely to offer what you are looking for in a job), and discard those who clearly do not fit your criteria.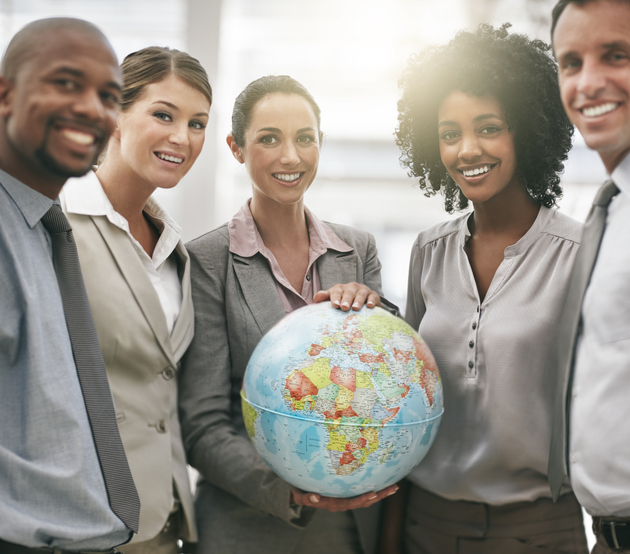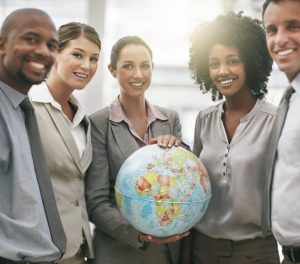 2. Know Your Job Goals and Qualifications
The second tip for searching jobs for expats is to find out why are you interested in an expat position? Are you primarily seeking adventure, the novelty of living in a strange culture, or the opportunity to travel internationally? Are you trying to escape from an unhappy or boring existence? Maybe you want to improve your language skills, thus becoming more valuable to future employers, or perhaps you believe the foreign experience will provide more responsibility and greater promotion opportunities.
Whatever your reason, the job you seek should fulfill your ambition; otherwise, you are apt to find you have jumped from the frying pan into the fire – your subsequent dissatisfaction once employed further compounded by being trapped in an alien culture with unfamiliar customs. Changing your mind after you have taken an expat job can be expensive and harmful to your career.
Do you have the qualifications you need to perform the job you seek? Neither you nor your future employer will be happy if you have exaggerated your capabilities or experience to find later that you lack the competence to perform the job. If you do not currently have the language skills, education, experience, or skills to handle the job you want, you should defer your expat job search and focus on remedying your deficiencies. A year or two can make all of the difference between a successful foreign career or a mistake.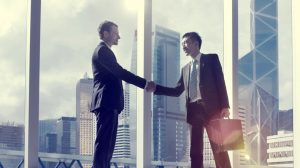 3. Understand Your Competition for the Position
It is highly unlikely that you will be the only applicant for the job you seek. According to the June 2013 US Bureau of Labor Statistics, there were three unemployed people for every job opening. An average of 250 resumes is received for every corporate job opening. It is probable that job seekers' ratio to job openings for expat opportunities is at least equal (if not greater than) the ratio for domestic jobs. Your application will be evaluated to ensure that you meet the necessary qualifications and exceed those of other candidates.
When developing your resume, completing an application, or undergoing an interview, prepare by considering the person who will evaluate you and others for the job. Try to put your best foot forward by emphasizing your strengths as a candidate, whatever they may be. Where deficiencies exist, have a plan to correct them, minimizing their impact on your job performance. Do not let your shortcomings discourage you – every candidate will have some perceived flaw. However, the successful applicant will be the candidate who presents a better case for success.
4. Play to Your Strengths
In almost every case, you will be applying for a specific job with known qualifications. If you are young with limited experience, emphasize your educational accomplishments, enthusiasm, and flexibility. If you speak the language fluently of the country where you will work, highlight your application and interview skills. According to a 2010 Expat Explorer report by HSBC Bank International, 30 of expats said that learning the local language was one of the biggest challenges they faced.
Emphasize your ability to fit in and adapt to new surroundings. If you have lived in the country or have family from or in the area, emphasize your familiarity with customs and culture. If your primary strength is your experience, especially in the job you seek, emphasize your ability to hit the ground running and immediately deliver results for the company. The more you can focus on your assets, the more confident and likable you will appear.
5. Build Your Brand
In our interconnected, competitive world, employers research prospective employees extensively, taking note of everything from the appearance and language to personal opinions expressed on public websites. In marketing vernacular, employers check the "brand" and decide whether it is compatible with their needs and culture.
A wise person realizes that their personal brand and the impression they leave with others can accomplish their goals. Your public images, as well as your resume and application, should consistently reinforce your strengths.
Create an electronic presence on Facebook, LinkedIn, or a private website. Participate in industry groups and forums with emails and articles if you have the capability and enjoy writing. Develop relationships with industry and company leaders whenever possible, remembering that their value grows with intimacy and respect. These contacts can also serve as references and egress into other companies at some point.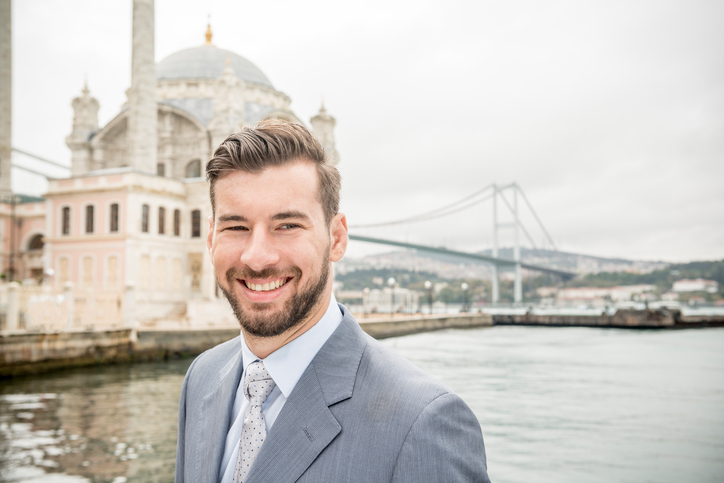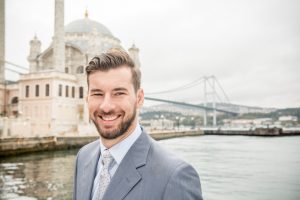 6. Be Proactive In Your Search – Use Your Contacts
According to a recent article in Inc. Magazine, building, nurturing, and growing your professional network is more important than ever. Christine Comaford-Lynch, business consultant and author of "New York Times" bestseller "Rules for Renegades," says, "Networking is marketing. Marketing yourself, marketing your uniqueness, marketing what you stand for."
Whether searching for a job, seeking advice, or simply relating to others, the network of people whom you know (and in turn know you) is invaluable, though often overlooked, asset. Individuals in your network can alert you to expat job opportunities, serve as mentors, and help you succeed in business and life.
Build your network with the following:
Family and Friends. No one has a greater interest or wants to see you succeed more than families and friends. However, it is your responsibility to notify them when their help is needed and clearly communicate your request's details – what help is needed, how it is to be delivered, and when.
Professional Associates. Just as your family knows the "real" you, your superiors, subordinates, and co-workers know the "professional" you. They are also the people most likely to be contacted by a prospective employer, and their opinions are likely to be most valued. Maintain good relations with your fellow employees and do not burn bridges. Seek mentors who can teach you the nuances of your profession and open doors as your career progresses.
Social Media. According to a 2011 Pew Internet report, the average American has 634 ties on their social site networks. Users of sites like Facebook, LinkedIn, and Twitter have a slightly larger number. Since each member connects with an additional 600-plus people, a single public post, if passed on, could be viewed and acted upon by 360,000 people (600 multiplied by 600).
This would be similar to everyone in New Orleans, Louisiana, or Florence, Italy. Whether you are currently looking at expat job opportunities or intend to do so in the future, establish a presence on each of the big social network sites and regularly participate in discussions, postings, and forums. Be sure to edit yourself before posting; however, an inappropriate, wrong, or discourteous response can harm your job search and damage your reputation severely. Not all publicity is good publicity.
Personal Website. The availability of inexpensive but excellent software allows everyone to build and maintain a personal website. Since you control the content, you create the impression you wish to leave with visitors. Use the website to expand your capabilities, education, and experience in more detail than would be acceptable on a resume or application.
If you have talents relevant to your job search and can be demonstrated visually, you can publish video examples. Publish versions of your website in both the English language and the native language of the country you aspire to move to. It is also a good idea to allow visitors to sign up for your site's email updates, especially if you are actively soliciting employment.
Final Thoughts
The author of "Paris to the Moon," Adam Gopnick, who was born in America, reared in Canada, and lived in Paris, said, "The loneliness of an expatriate is of an odd and complicated kind, for it is inseparable from being free, of having escaped." An expat's life, unique while satisfying, is a popular goal and not easily obtained. Following a plan, including the six job tips mentioned above, can increase your chances of getting the position you seek.
By Michael Lewis, former business executive, and online contributor