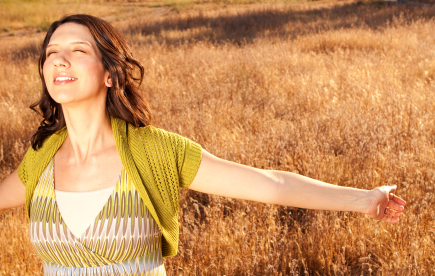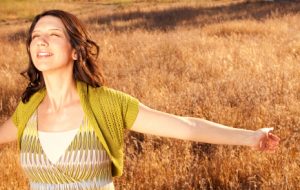 Each year, Yale University publishes a ranking of the countries of the world according to their environmental performance. Known at the Environmental Performance Index (EPI), the listing offers useful insights into the environmental living conditions of countries throughout the world. This year Switzerland was named as the most environmentally friendly country in the world, while Iraq was declared the least.
---
Switzerland
Once again gaining the top spot from last year's winner Iceland (which incidentally does not feature at all in this year's top ten) the people and government in Switzerland continue to demonstrate that green living is top of the agenda. Many of the policies that are in place throughout the country are aimed at encouraging citizens to adopt green living, these include charging for waste disposal and restricting the use of cars.
Switzerland's score: 76.69
---
Latvia
Since the publication of the EPI survey in 2010, encouraging green living has been a top priority for the government in Latvia, this represented by the "homo ecos" campaign Sanita Ribena – "Latvia – the greenest country in the world?" – which encouraged people to adopt a more environmentally friendly way of life. "Latvia's richness lies in its resources – biological diversity, water and air. We are living in royal conditions, compared to other places worldwide. Unfortunately, these resources are not everlasting. They are too valuable to estimate their value in any currency; however, they are our country's added value. It is important to remember this when planning Latvia's economic development," emphasized Ribena.
Latvia's score: 70.37
---
Norway
Located in a precarious position on the edge of the melting artic, it comes as no surprise that Norway is a country that takes global warming seriously. A huge impetus has been placed on encouraging Norwegian citizens to become carbon neutral and there is a well-communicated target in place for the entire country to achieve this by the year 2030. Pricing strategies have been implemented in order to encourage citizens to consider their consumption of materials that damage the environment and opt for more environmentally friendly alternatives.
Norway's score: 69.92
---
Luxembourg
One prominent way in which officials in Luxembourg are encouraging and promoting green living is through their national resource centre for environmental technologies (CRTE), which leads in the areas of life-cycle analysis, eco-design, eco-construction and renewable energies. They are also completing a considerable amount of research into waste management and gas conversion concepts.
Luxembourg's score: 69.2
---
Costa Rica
Although Costa Rica has slipped two places since the last index was published, the country continues to score well as a result of the government's heavy focus on renewable energy. Like Norway, Costa Rica has a long-term aim to become carbon neutral, although they are more optimistic about when they can reach this target and forecast that they will do so by the year 2021. Although the amount of deforestation that took place in Coast Rica in the past has tarnished their reputation as an environmentally friendly country, the government is working hard to redress their previous actions and have planted over five million trees over the last five years.
Costa Rica's score: 69.03
---
France
A number of indicators have contributed to France's position in the EPI list. These include use of eco fuels, conserving energy, increasing renewable energy rate and increasing of organic farming, etc. One of the biggest ways in which people in France are recycling materials is through the use of hay bales in the construction of buildings.
France's score: 69
---
Austria
Many people argue that Austria is an eco-friendly destination more out of necessity than intention. With a landmass of just 84k square kilometers, of which 46% is forested land, the geographic context of the forests and mountains means that the people living in Austria need to do so harmoniously with their surroundings, managing the land that is available very carefully. Sustainable living is treated very seriously and the Federal Environment Agency plays a critical role in enforcing standards.
Austria's score: 68.92
---
Italy
While Italy is not traditionally associated with green living, in recent years the government has taken concerted efforts to implement environmentally friendly policies. These include household packaging and waste policies. In 2011 the government of Italy became the first in the European Union to outlaw the use of plastic bags by all retailers. Prior to this, the country used an estimated 20 billion bags per year (400 per person) — an amount equal to 25% of the total produced and used in the entire EU.
Italy's score: 68.9
---
United Kingdom
Great Britain returned to the top ten in the 2012 EPI rankings as a result of a number of effective interventions, including the Low Carbon Transition Plan, which aims at 30% of renewable and of 40% of low CO2-content fuels in electricity generation by 2020; the NDA (Nuclear Decommissioning Authority) program of nuclear site auctions, greenhouse gas emission policies and shifting availabilities of resources and the development of technologies that are intended to change the country's energy mix through changes in costs.
United Kingdom's score: 68.82
---
Sweden
Scandinavian nations invest heavily in their clean environments, and Sweden's lack of use of fossil fuel and plans to completely phase out the use of fossil fuel by the year 2020 entails that they continue to rank well on the EPI listing. In addition to this, they are increasingly making use of the lumber that is generated in their forests as a means of generating fuel and energy.
Sweden's score: 68.82
Read the full article: http://epi.yale.edu/dataexplorer/indicatorprofiles?ind=EPI