1040 US Tax and ITIN professional Services at an affordable fee by IRS approved EA and Certified Acceptance Agents (CAA)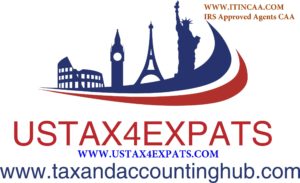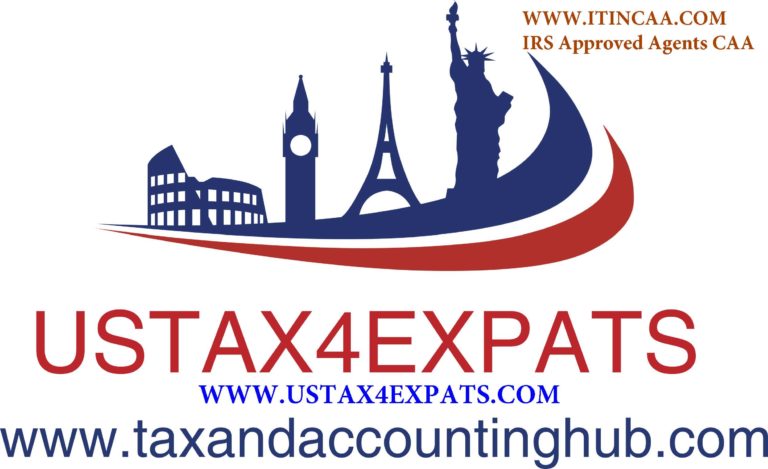 USTAX4EXPATS is a specialist boutique firm that assists Americans living abroad with US Personal tax service. American Citizens living in the UK and overseas looking for local qualified professional service from an expert team with Big 4 accounting firm experience in US/UK personal tax expertise can reach this team. UStax4expats core service areas of expertise covers (1040/1040NR tax return preparation, Dual-Status US tax return, IRS Representation, IRS Notice reply, Delinquent/Streamlined  US tax return filing for accidental American who were not aware of their US tax filing obligations living abroad, FATCA Compliance.
As IRS-approved Certified Acceptance Agents (CAA), this team can assist with passport certification and assist ITIN application for the spouse/dependents of US citizens/ ITIN Renewal/EIN application. For ITIN/Certified Acceptance Agents (CAA) Service-related FAQ, Please visit our website FAQ's section www.ITINCAA.com.
If you individual, business owner, or professional advisor looking for US tax or ITIN applications or EIN application assistance, please get in touch.
Visit our website for more information.
ITIN service is provided for overseas clients by our experienced team in these locations, the U.K, Most of Europe, Belgium, Singapore, UAE, Qatar, Saudi Arabia, and India.
USTAX4EXPATS
1A Cam Road
London
E15 2SY
United Kingdom
Other locations: Belgium, Singapore, Dubai, Qatar, Saudi Arabia, India.
Landline: +442082211154
Mobile: +447914393183
Email: info@taxandaccountinghub.com
www.USTAX4EXPATS.com