One of the most breath-taking countries in South America is Colombia. With an impressive area of 1.139 million km2 and a massive population, Colombia is a country which deserves attention and praise. For locals, the gorgeous sceneries of Colombia are nothing new, but you'll still find Colombians praising the country. Naturally, tourists are attracted by the lush green hills, mighty mountains and white, sandy beaches in Colombia. For every visitor, the country of Colombia is a beautiful break from the monotonous routine of life, and of course, an experience worth repeating.
Colombia borders Brazil, Ecuador, Peru, Venezuela, and Panama, though you'll be impressed to find out that it is bordered by two major seas, the Caribbean sea and the Pacific sea. Thanks to its wonderful neighbors, Colombia has a very unique and diverse culture, which borrows elements from each neighbor and stuns tourists. All around Colombia, you'll find breath-taking views and mesmerizing landscapes, and when it comes to nature, Colombia is secondary to none but itself.
A Beautiful Destination for Expats
There's a reason nature lovers keep returning to Colombia after their first visit; the country brings natural landscapes so stunning, tourists are bewitched. From the thick trees that crowd its dense forests to the rapid waves of water that cascade all around, Colombia has diverse blessings from mother nature. The wildlife of Colombia is no joke either; you'll find some of the most beautiful endemic species here, and Colombia is known for its colorful birds and jittery movements behind forest trees.
Like other South American nations, Colombia has a thrilling past. The harrowing tales of colonization by the Spaniards and the struggle of Indigenous tribes like Tairona and Muisca are still prominent today; the historical landmarks in Colombia are a portal which teleports visitors and tourists to the past.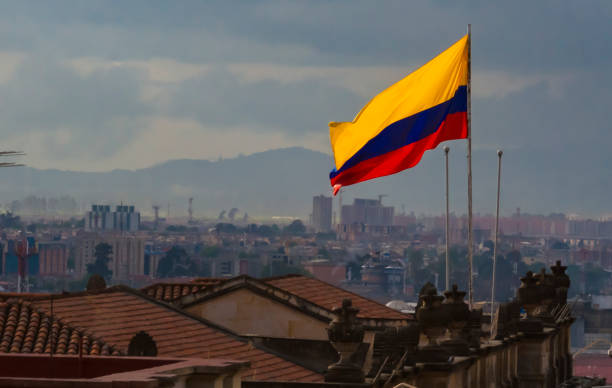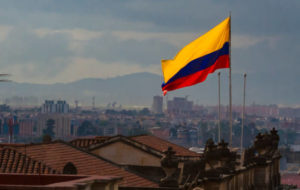 Where to Stay in Colombia as an Expat
There is no shortage of beautiful places to visit in Colombia. Whether you snorkel at the Rosario Islands or take a history lesson at the Monserrate, Colombia has a lot to offer to tourists. And the country isn't shy to show off its cultural heritage too.
The cities of Colombia bring visitors an experience that is stunning but distinct to each. The dynamic capital city Bogota brings the hustle and bustle of city life in front of the eyes; but venture to Medellin for a flowery (quite literally) experience. You'll even find one of the most aromatic coffees served here. Other cities have a lot to offer too; no matter what you're looking for, Colombia has a place for you to fit in.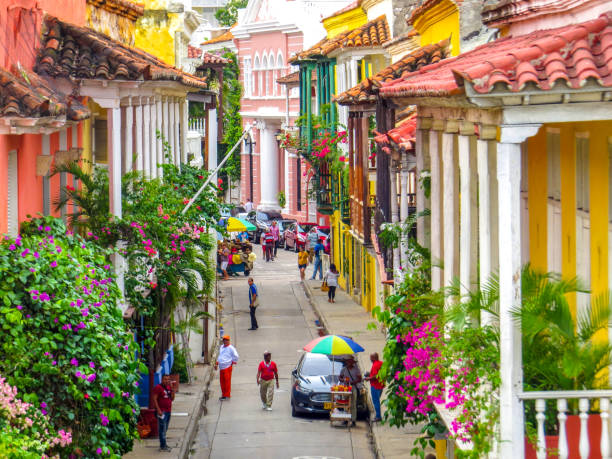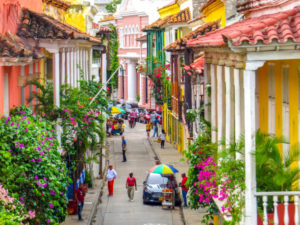 Food for Expats in Colombia
The cuisine of Colombia is top-notch too; sancocho, fritanga and bandeja paisa are dishes worth trying. Of course, you must not miss out on authentic empanadas, a classic snack which is worth every bite.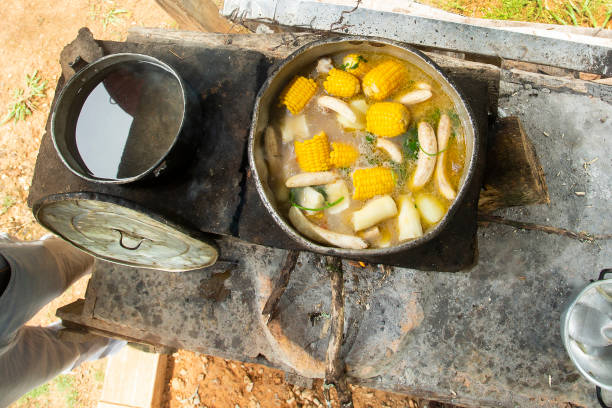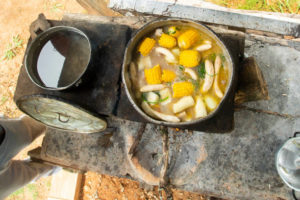 Colombia is Welcoming Destination for Expats
The people of Colombia are kind, caring, compassionate and friendly. Colombians welcome tourists as if they were their own family members, so you'll never feel out of place.
For tourists who want to visit Colombia, there's nothing standing in their way. Colombia happily welcomes tourists and foreigners from all over the world, and greets them with open arms and warm hearts.