Expat Interview: Jamie Baywood Travels From the US to the UK via New Zealand
Today we meet Jamie Baywood, the author of Getting Rooted in New Zealand, published this year. Originally from California, she upped sticks and moved to New Zealand. She currently lives in the UK with her Scottish husband.
---
How easy was it for you to up-sticks and move to New Zealand?
It was shockingly easy to relocate to New Zealand literally a few weeks after I made the decision. It only took a couple of weeks for my work visa to go through. I was 26, single, I quit my job, I moved out of a little cottage I was renting and put the few things I had at my mom's house and brought a suitcase with me to New Zealand. Within two weeks of my plane landing in New Zealand, I found a place to live and a job. I don't know anywhere else in the world you can do that.
---
What three things do you like the most about living in New Zealand?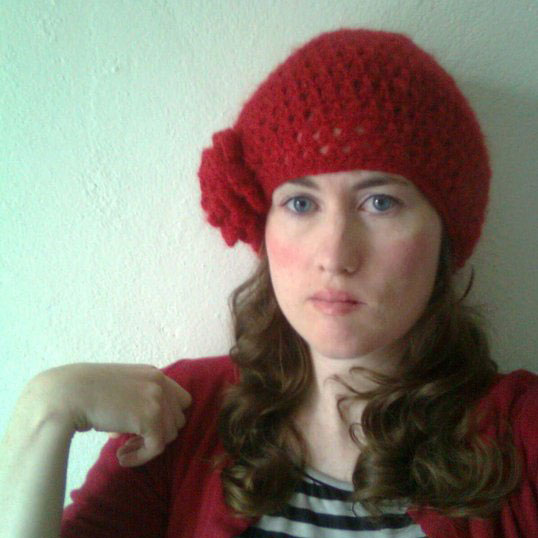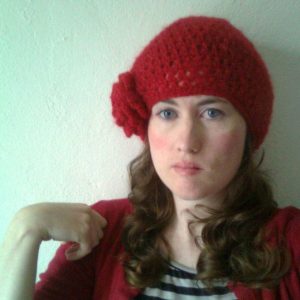 I felt completely liberated and free.
I loved the creative scene in Auckland. I loved watching Thomas Sainsbury and Steve Wrigley, amongst others. I made amazingly talented and nice friends and even made an art collective.
New Zealand is such a beautiful country. Beaches, mountains, glaciers, lakes, forests, islands, New Zealand's got it all. It has such freshness about it like the islands just emerged from the sea. It feels like anything is possible in New Zealand. I also loved the quality of light in New Zealand. It was like looking through polarized lenses, but more intense. Everything is so colorful and vibrant.
---
What three things do you like the least?
My temp jobs.
The palpable feeling of isolation in the world.
The lack of insulation or heating in houses.
---
What did you miss about the US?
Family and friends.
In N Out Burger.
Mexican food.
Redvines.
Cheez-Its.
Sour Patch Kids.
---
You moved to New Zealand to avoid dating. How did you end up meeting your husband?
By the time I meet my husband at the age of twenty-seven, I had fulfilled my dream of living abroad, been single for over a year, and felt healed from previous heartbreaks. We had a mutual friend that invited us both to watch the fireworks on New Year's Eve. At first, all I heard was his Scottish accent in the dark, rolling Rs and all. It was the sexiest accent I had ever heard. We found out we were living in the same neighborhood, and he asked me out for neighborly tea. I tried to say no, but he just looked and sounded so mesmerizing.
He was a perfect gentleman. He was more clueless about dating than I was. I found comfort in our mutual awkwardness. He was very different than the guys I dated in California. We spent the first couple of months going on long walks and talking. It reminded me of an old-fashion courtship. I knew very early into dating him that he would be my husband.
---
How easy was it for you to write your first book?
Writing the book was the easiest part of the process. Most of the book was written as the events happened; it just took me a few years to work up the nerve to publish. To write my book Getting Rooted In New Zealand, I relied upon my personal journals, e-mails, and memories. In February 2013, I organized my stories into a cohesive narrative. It went through several rounds of editing, and then I published it in April.
I wrote, self-published, designed, and have been marketing my own book. The hardest part has been trying to promote the book while simultaneously attempting to stay anonymous. My life is literally an open book, but Jamie Baywood is a pen name. I haven't told my family that I've written or published a book. They think I'm just living in the UK working on a MA in Design studying book covers.
---
Would you recommend other expats on similar journeys try the same, maybe not a whole book, though?
It's astonishingly easy to self-publish. It's a matter of uploading PDFs. If you have a story to tell, go for it. The difficulty lies in marketing and distributing.
---
Any advice you could pass on to other expats, things you wish you'd known in advance?
The world is small. Sometimes the grass actually is greener on the other side.
If things are working out for you at home with relationships, instead of staying at home crying that you're single, consider yourself free. You are free to do whatever you want.
For a single female traveling alone, New Zealand is one of the safest countries in the world. I might not have understood people's accents initially, but I could get off the plane and land on my feet quickly.
As an American citizen, there are actually very few places in the world you can get a work visa and show up. If you are an American under thirty, you can obtain a work visa in Australia, and if you are an American under thirty-five, you can get a work visa in New Zealand. Go before it's too late.
---
How has the move to the United Kingdom be?
If you have the chance to travel around Scotland or Wales, I highly recommend it. Nothing could have prepared me for the soul-crushing bureaucracy of the UK. My husband is in the middle of a two-year MA in Landscape Architecture in England. We planned to move internationally again in 2014. I'm not sure where yet. Any suggestions?
---
Finally, any chance of letting us know what your second book is about?
My next book will be traveling on the South Island, Australia, California, and attempting to settle down in Scotland.
---
Getting Rooted in New Zealand is available in paperback and ebook on Amazon: http://www.amazon.com/dp/1482601907