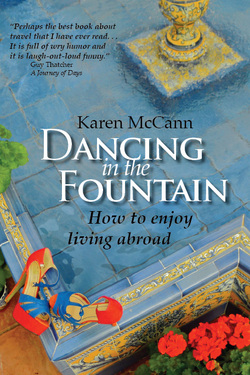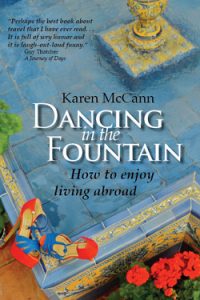 Dancing in the Fountain: How to Enjoy Life Abroad by Karen McCann recounts the adventures of an American couple who leave behind their native home of Cleveland in Ohio to experience life in Spain.
Tired of the snow and cold in Ohio, the couple threw caution to the wind and set off in search of sun, sea, sangria and all things Spanish. They settled in Seville and subsequently fall in love with the city and the country. The book describes their experiences, from informing their friends that they would be moving overseas, through to embracing a new culture and life.
Dancing in the Fountain is extremely well organized and addresses the topics that are commonly expected in expat novels, including house hunting, settling in, making new friends, dealing with language problems, securing health care and adjusting to cultural differences, while also sharing insights into the history, geography, food and festivals of Spain.
This book is not your typical expat meets new life scenario. What makes it stand out is the author's unique humor and ability to inspire and motivate without lecturing the same tired words of wisdom. For example, when describing why every expat should sample life overseas she describes expat life as: "an opportunity to reinvent yourself that rarely exists outside the witness protection program."
The book contains many interesting tales about the places she discovers, the people she meets and the cultural clashes between American and Spanish life. For example, while describing the difficulties she experienced when moving her dog from Ohio to Spain, she discusses the complications of microchips: "Apparently . . . it's vital to American interests that we use a different kind of chip from the rest of the planet. Thank heavens these public-spirited citizens are vigorously protecting our borders against any attempts to introduce foreign chips into the lucrative pet-chip market in this great nation of ours."
Regardless of where in the world you live, or are planning on relocating to, Dancing in the Fountain: How to Enjoy Living Abroad, is highly recommended. It contains all the frustrations, challenges and eye-opening life stories that every expat will be all too familiar with and peppers them with plenty of laugh-out-loud moments.