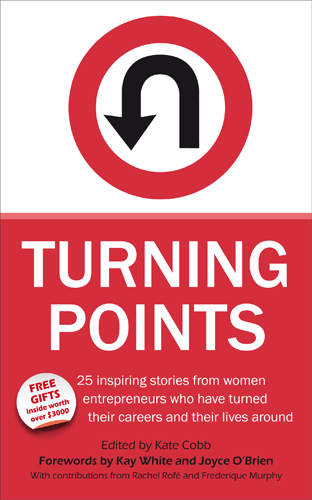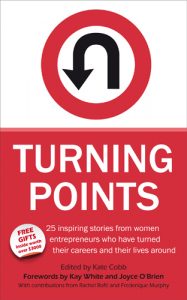 Expat Book Turning Points:
25 inspiring stories from women entrepreneurs who have turned their careers and their lives around was edited by Kate Cobb and contains a collection of stories about women throughout the world who have started their own businesses and gone on to wonderful things.
Cobb, herself an expat who is living in France, chronicles the lives of 25 different women from a wide range of different countries and backgrounds who embraced the need for change and went on to achieve great things. Explaining the motivation behind her book, Kate comments: "I suddenly felt that I needed to share my story so that others facing physical hardship could take heart and realize that life isn't over for them. My message to everyone is to keep going and never give up even when it looks like the odds are stacked against you. There is always a way forward. This is the message behind every single inspirational Turning Points story.
"As a successful women's development coach, I am surrounded by amazing women who have experienced incredible challenges and come out smiling."
Each of the women share their own story within the book and describe some of the pivitoal moments or events in their lives that made them take the bull by the horns and set out to achieve their dreams. They share details of what inspired them, what tools and resources helped them to make a success of their ventures and provide practical ideas and suggestions for women who are in a similar position and want to make more of their lives.
Each and every single story is highly inspiring. Many of the women who were involved in the book have experienced personal hardships or adversity and have fought back against their situation in order to make a success of the lives they have. The book makes a great read for people who have found themselves in a rut and need some motivation to make the changes needed to improve their lives. It contains a number of important lessons as well as more practical advice that you can use to move yourself forward.
If you want to reinvent, renew or refresh your life, this is just the book you are looking for.
For interviews with the author and further information about the people within the book, please see Kate's website: Moving Forward Your Way.