Moving overseas? International removals has never been so simple!
Moving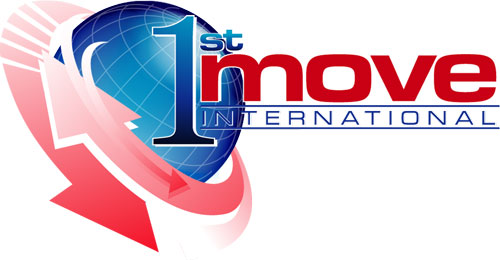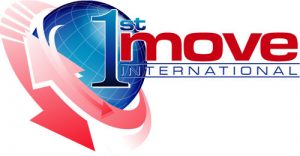 At 1st Move we believe in carrying the professional standards found in commercial shipping over to the removals industry by applying our unique palletised packing/shipping method to each and every move.
Once collected, we wrap each item and carefully arrange them together on a single pallet, encasing the entire pallet in protective cardboard and bubble wrap.
Once this palletisation process is complete, your shipment can now be handled as a single item – allowing for extremely easy and efficient handling throughout the rest of the entire process.
This ensures all of your items are kept together, preventing mix ups, reducing handling and theft and allowing us to measure the volume of your packed goods exactly – no guessing!
Palletising also makes for extremely easy customs clearance and means collection/redelivery at your destination is a breeze. International removals has never been so easy!
We are trusted members of the British International Freight Association (BIFA) and The British Association of Removers (BAR), and have been moving people abroad for over 20 years.
We take a photo of every single pallet and post it to our Facebook page prior to shipping, so you can see for yourself exactly how it's done!
Don't risk settling for services that ship your items lose and unorganised.
Ship it like the pros and chose palletised shipping for the safest and most efficient removals service available.
Visit us for a FREE quote or to find out more.
1st Move International
International House,
Worthy Road,
Chittening Industrial Estate,
Bristol
BS11 0YB
United Kingdom  
+441179828123
+441179822229
customerservices@shipit.co.uk
https://www.shipit.co.uk