Top ten tips for living in Turkey by Corina Carthew
Having experienced life in Turkey for six years, I am sharing my top ten tips for living in Turkey. Admittedly, Turkey may not be on everyone's radar as an expat destination, but for expats living in Turkey, there is always a new adventure every day. Similarly, life in Istanbul doesn't fail to deliver either. Bridging two continents, Istanbul oozes history, culture, and a unique blend of traditional ways and modernism.
Turkey is also very popular with retirees who prefer the sun-filled lazy days of the south. Cities like Fethiye, Antalya, and Dalaman have thriving expat communities where one can buy their dream home at a fraction of the cost in their home country.
Here are my top 10 tips for expats living in Turkey: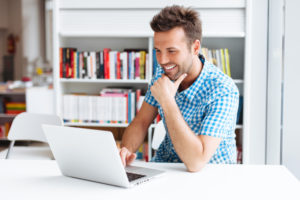 1. Research the country
It's important to understand that Turkey is an Islamic country, which means a different religion to what you may be used to and many cultural differences. For me, the ezan of the Islamic call to prayer was exotic, romantic, and a reminder of where I was living and how blessed I was to be doing so.
2. Language
English is not widely spoken throughout Turkey, and so, therefore, it is paramount to try and learn at least some basic Turkish. Of course, Google translate is there to help you, but  I found that translations were often inaccurate. There are schools where you can take Turkish lessons, and Duolingo now offers Turkish too.

3. Embrace the culture and history in Turkey
Understanding and respecting the many cultural differences is a prime factor in ensuring you have a positive Turkey experience. The Turkish people are fiercely patriotic, and you will see portraits and memorials of their founding father and hero Mustafa Kemal Atatürk everywhere. It's worth reading up on his life and why he is so revered. Similarly, it's important to respect religious beliefs and rituals such as prayer and fasting during Ramadan.
4. Customs for Expats in Turkey
Living in Turkey, you will soon realize how friendly and hospitable the people are. You will be welcomed wherever you go, and it's not unusual for neighbors to offer you food, students to bring you gifts, and every assistance is offered to you. Expatriates are wholeheartedly welcomed in Turkey.
Be aware that honor and pride are strong traits of the Turkish people, and therefore, it is generally taken as an insult to decline an invitation or offer of food. When entering a Turkish home, it is expected that you remove your shoes, and you will be offered slippers to wear during your visit.
5. Enjoy the Amazing Cuisine in Turkey
If you are a foodie, then your taste-buds will be continually tantalized in Turkey. I still class Turkish food as my all-time favorite cuisine. It offers much more than the döner kebab, and vegetarians will be well catered for with a massive variety of salads and colorful appetizers. As the whole animal is used, there are some dishes that I wasn't too keen on, such as kokoreç or rotisseried lamb intestines. Some of my favorite dishes are gozleme, pide or Turkish pizza, and çiğ köfte. Be sure to check them out.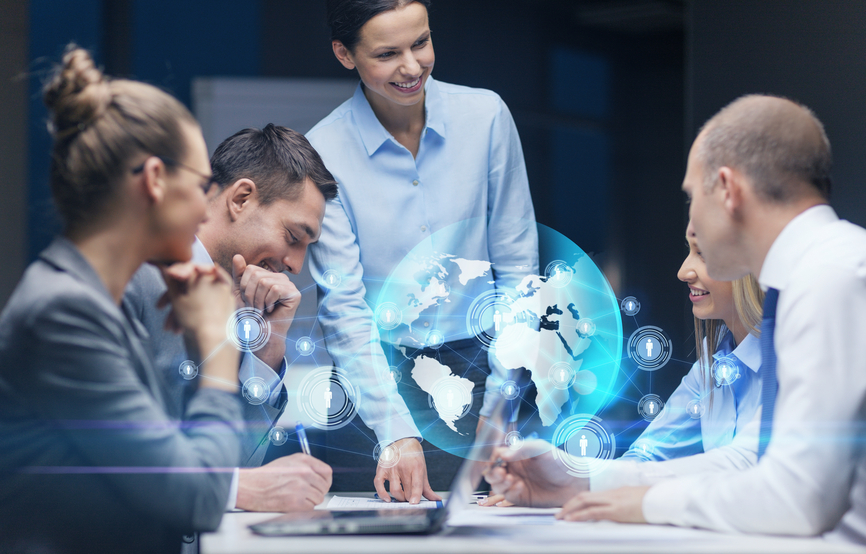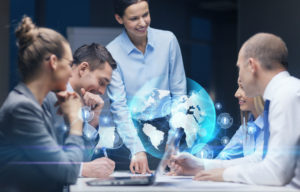 6. Employment for Expats in Turkey
When I moved to Turkey, it was to teach English, which I found to be a hugely rewarding job. Turkish students are respectful and eager to learn. They know how important English is for their future careers. There is no shortage of English teaching jobs if you have the necessary qualifications. Other than that, you will not find it easy to make an income unless your work is online.
7. Where do you want to live in Turkey
This differs depending on your taste and needs. If you love the culture, museums, galleries, and fast-paced life, Istanbul or Izmir will appeal. It's important to realize that these cities are also highly populated and noisy but offer so much color and life that every day is an adventure. These cities would also be your pick if you were looking to find a teaching job.
However, if you are thinking of retiring and spend your days on pristine beaches, enjoying delicious food and more peaceful life, then the south-west coast is a popular choice. Fethiye region is trendy, and there is a large expatriate community so that you won't be lonely or on your own.
8. Safety for Foreigners in Turkey
Despite what the mainstream media likes to project, I found Turkey to be a relatively safe country. Commonsense prevails; I didn't go walking alone in Istanbul at midnight, just as I wouldn't in any large city. Wolf whistling is a thing, but I found that to be harmless. Unwanted advances by men can be annoying, but they quickly back off, and I never felt threatened.
As for crime, again, this is everywhere in the world, and Turkey is no different. Having said that, I once left my laptop in the overhead compartment on a bus and was delighted that it was returned to the bus headquarters for me to pick up. My advice is, of course, to be as cautious as you would be anywhere.
9. Finding a Place to Live in Turkey
You've decided on the area you want to live in, and now you want to find a home. In the current economic climate, there are plenty of bargains to be had both renting and buying. I strongly recommend renting for a year before buying to see if the area you chose is the right fit. The problem I found in renting was dealing with emlaks or real-estate agents.
In Turkey, anyone can deal in property. No qualifications are required. Therefore, it's important to find a trusted and well-respected emlak who won't cheat you and expect a ridiculously high finder's fee. If you can rent directly from the owner, you will save yourself a lot of money. A good website that I use is www.sahibinden.com
10. Other Important Considerations for Expats in Turkey
As with any relocation overseas, it's essential to check out visas, how to get a resident permit, and health insurance. If required by your passport, the 90-day tourist visa can be applied for online. If you then wish to apply for residency, certain conditions must be met, which include proving that you have enough money to finance your life in Turkey and proof of adequate health insurance.
If granted, this short-term residency can be renewed as necessary. This type of residence permit does not allow work of any kind. If you wish to work, your employer must organize a worker's visa for you. There are so many different types of visas and residency that it's best is to check the Turkish government website. If this all seems daunting, some services can assist you.
In Conclusion
Turkey is a fascinating and diverse country to travel and live in. If you have an open mind and are adaptable, Turkey can offer you an amazing lifestyle for a fraction of the cost of living in your home country. In Turkey, every day is an adventure.