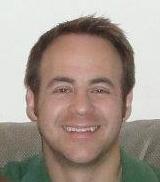 Today we meet Steve O. of InsanelyCheapFlights.com. Having made expatriate living a way of life, Steve was searching for a method of funding his lifestyle. Here he shares details of how he developed his lifestyle business, the challenges he faced and why he thinks his life is just perfect.
---
You built up an online business as a "lifestyle business" so that you could be out on the road, traveling, and run your company from anywhere. Why?
That's an outstanding question, and one that I want to take a moment to address properly. In my opinion, the vast majority of businesses out there ought to be built so that they can be run hands-off, from the road, from some cafe in Panama or from the High Speed Rail in Taipei. I've been a constant traveler and expat for my entire life, and haven't honestly known much else in terms of how a business should run. All of my friends, all of my mentors, basically all of the people in my life who are in business in any way do their businesses online.
While I do want to be able to swim around in a giant pool of money, money isn't important enough for me to sacrifice my expat lifestyle. I want to be able to wake up in Shanghai one morning, decide to fly out and stay for two months in Bangkok sipping cocktails on a beach. Not because I particularly like beach cocktails, but because that level of freedom in my life is extraordinarily important to me. I got into the travel business in the first place because I love travel, I love connecting with interesting people in different cultures and countries be they expats or locals, and I will only work doing something that I love.
I built my business as a "lifestyle business" that can be managed from anywhere with an internet connection because that is just how I personally have to have my life structured. I'm not saying my lifestyle is perfect for everyone, but it's perfect for me, and I think it's perfect for more people than ordinarily give themselves the opportunity to experience it.
---
You have lives in short stints as an expat in Vietnam, Thailand, Germany, Monaco, and Argentina. Which did you like best?
They're all really different places, so it's unfair to compare them like apples and apples. The glitz, filthy wealth, and glamour of Monaco has it's appeal. People there live a ridiculous and opulent lifestyle, one that's difficult to find elsewhere. If you have some serious disposable income to go through, go to Monaco.
For me personally though, I like to keep it a little more simple. I prefer the relaxation and laid back attitude I've encountered in much of South East Asia, and have always felt a weird affinity for the food, people, and culture in Vietnam. The cost of living is insanely cheap, and it's still possible to find luxury and opulence if you want to. I really enjoy cruising around on the bus system in Vietnam stopping in random towns, meeting random people, hanging out on the beaches there, and being able to work from my hotels for an hour or two a day.
---
Which did you like the least?
I like everywhere I've ever visited, though there have definitely been a few grimy airports I would advise any travelers and expats to avoid, if at all possible. The airport in Penang is terrible. It's dirty, it's crowded, it's hot. Penang itself is a brilliant place, but avoid the airport. I try to avoid flying into and out of Jakarta if I can help it for similar reasons, though Yogyakarta and Bali are two of my favorite destinations to travel to. If you can help it, fly into Bali Denpasar and bypass the Jakarta airport. Other than that, I like pretty much all places that I've ever visited, or have found something to like about them.
---
What is the biggest lesson you have learned from your life as a traveler and expat?
Don't travel to where people have money – travel to where there are interesting stories to be explored. Like I said above, Monaco is a great place for about a week, though it gets a bit boring after that. It's way better to travel to someplace you find interesting because there are stories to be explored. I originally went to Indonesia to explore Komodo Island, the home of the Komodo dragons. I had seen them on TV before and wanted to see what they looked like in person. I went out to Komodo with my parents and it wound up being the single best travel experience of my life. Not necessarily because Komodo dragons are super special, but because we were questing after something. We were hunting down a story, and participating in a narrative that we had experienced for years through TV and movies. Oh yeah, and Komodo dragons really are that cool. Hit up Komodo Island if you're living anywhere in South East Asia.
---
What advice would you give to someone who was relocating to an overseas country for the first time?
As soon as you get to your destination, unpack your stuff, get comfortable. On day two, get lost on the local bus system. I've had more fun experiences and found cooler things this way than by any other method or strategy consistently and across all of my many years of living abroad. I found the best cup of coffee I've ever had in my life getting lost on a bus in Panama, and found some seriously amazing fresh bread and beer getting lost in Germany. Do yourself a favor – leave the map at home, go out, get lost, explore.
---
You started a successful business while living abroad. Please tell us what you do and describe how that came about?
I am fortunate enough to be in my favorite industry in the entire world – the travel industry. I've always been an intense traveler, sometimes getting to more than 15 countries in a year. All of that travel gave me some pretty good firsthand insight into how airlines operate, and what their pricing structure is like. One thing I grew really tired of was seeing my friends and family overpay for their airfare on the big travel sites out there. I started InsanelyCheapFlights.com to solve that problem, going straight to the same data sources that the biggest air ticket providers out there use, and hacking out all of the extras they tack on. I wanted to build a service that even my mother would be able to use to get cheap flights with, and put a lot of thought, effort, and time into designing our service offering to appeal to both extreme ends of the spectrum of travelers – people with expat lifestyles like myself, and people who might only travel once every few years like my mother. By designing our site and user experience with these extremes in mind, we found that the vast majority of travelers really enjoy interacting with our site, making bookings, reservations, looking for deals etc.
To this day, my proudest achievement is that my mother was able to use the site to book a ticket from Florida to London for under $300. When I knew I had helped my own family save money, I considered my business to be successful. The growth it has undergone since we launched is all icing on the cake.
---
What key challenges did you face when trying to establish a travel start up?
Finding the right technical team to be able to flawlessly build a complex site where people love making travel bookings is a challenge. I was fortunate enough to have worked with an amazing development team on previous projects, and knew exactly who to go to when I had the idea in the first place. Other than that, building up traffic to a new site is always a challenge, and a crucial one for anyone in the travel industry. We are blessed that people loved our service when they used it, that they continue to come back, and that they are comfortable recommending us to their friends.
---
What three top tips can you offer to expatriates who are considering starting their own business?
1. Build something you can do from anywhere. If you build a successful business that hinders your lifestyle, you have not built a successful business.
2. Hire people you've worked with before. You can, of course, go to sites like eLance and oDesk to find freelancers, though you're far better off working with quality people you've worked with previously. If you haven't worked with the type of people you need to work with on other projects – find them through recommendations from friends.
3. Build a Business Your Family Can Benefit From
I'm a strong believer that people should be able to use their own product or service. When I built up InsanelyCheapFlights.com, I designed it to be used by people like me – travelers and expats looking for the best value on airfare. I discovered when my mother saved a few hundred dollars on airfare that it's actually not good enough to build a site you can use. You know your industry inside and out (or should). You have to design something simple and intuitive enough that your parents or grandparents can use and benefit from it.
---
Any Last Thoughts?
If any expats out there would like to follow along on my adventure, feel free to connect with me online at https://www.facebook.com/InsanelyCheapFlights or over at ICF. I love meeting new people – it's why I got into this industry in the first place, and would love to hear from you!