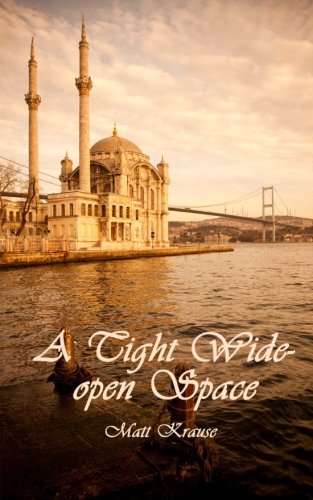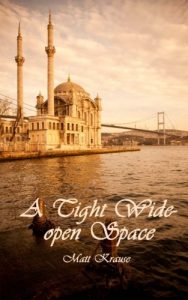 People move overseas for many different reasons, but perhaps a very common one is love. When Matt Krause's girlfriend told him that she was moving back to her native home of Turkey it was a very simple decision for him to go with her. The story of what happened next is very eloquently told through a series of essays in his great book "A Tight Wide-open Space."
As opposed to being one long story, this memoir acts as a series of stories, each of which addresses a different element of life as a foreigner in Turkey. At the end of each chapter is a brief paragraph that details the lessons that Matt learned from the particular incident he has described and reconfirms the main messages contained within the chapter.
The book is written in a conversational tone that makes the events of each story very real and draws the reader into the events of Matt's life. From stories about being abruptly awoken by a 5:30 A.M. call to prayer, through to the ritual slaughter of a sheep for the holiday of Kurban Bayram, you feel like Matt is talking directly to you the reader and the elaborate descriptions and anecdotes really help you to picture each scene.
The book very clearly reveals the cultural shock that an expatriate can experience when they relocate to a country that embraces customs and traditions that are so very different from their own back home. Interwoven with the stories of a foreigner in a new country are details about the author's relationship with his Turkish wife and we share in their entire story, from their chance meeting on a plane through to their wedding.
The book is a really interesting read and offers a frank insight into real life as an expatriate. As a reader you just can't help but be drawn into the events of Matt's life overseas and the underlying messages of the book.
"A Tight Wide-open Space" is available to purchase on Amazon in paperback and for Kindle. You can also download it in PDF format free of charge from Matt's website.
Read the full article: http://mattkrause.com/blog/writing/a-tight-wide-open-space/